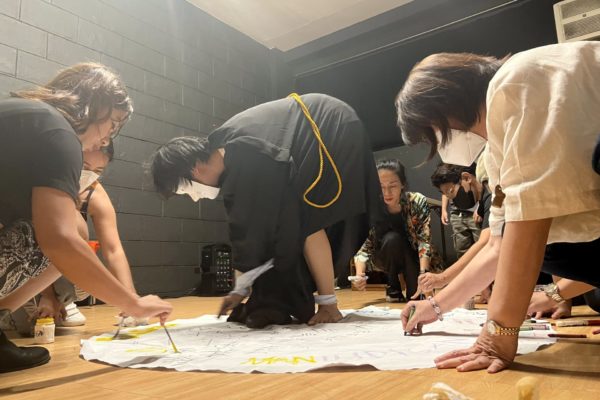 One death is one too many. As is every single warrantless arrest.
Cries for justice echoed loudest at the Cubao Expo amid the din from music-playing bars within the compound that clashed with booming thunder as Typhoon Egay dumped rains in the metro.
An alliance of progressive artists and media practitioners – Respond and Break the Silence Against the Killings (RESBAK) – held their fifth live solidarity event for this year on July 22 in the quaint, dimly-lit second floor of the Silingan Coffee Shop.
The event, dubbed So Ano Na? RESBAKan Solidarity Night, included cultural performances, film screenings, and a forum to honor victims of the government's ongoing "war on drugs" and crackdown on dissidents.
For decades, blood and tears were shed every time state forces barged into a home either to arrest or kill a member of a family. It is these atrocities and how to stop them that the group wanted President Ferdinand Marcos to present during his second State of the Nation Address (SONA).
"Para sa mga biktima ang aming mga pelikula, sining, pagkilos (Our films, our art, our activities are for the victims)," RESBAK co-founder Kiri Dalena said.
Reliving the pain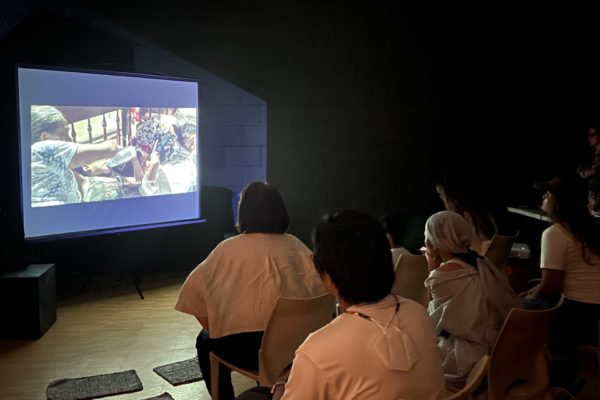 Two such victims were the husband and child of Mary Ann Domingo, who was invited to speak during the event.
Six years may have passed since her loved ones' tragic deaths during the height of Oplan Tokhang, but the void she felt is just as hollow. Domingo, 54, insisted they had done nothing wrong or illegal, and were just part of a poor household trying to get by on a daily basis.
"Halos nagmamakaawa 'yung anak ko, 'yung asawa ko, nakaluhod, pero pinatay pa rin nila. Inisip ko kung ano naging kasalanan namin…bakit sa mga tulad namin nangyayari ito? (My child, my husband were begging, kneeling, but they were still killed. I wonder what we did wrong…why do these things keep happening to those like us?)" Domingo shared while trying to hold back tears.
Domingo shares almost the same pain with former political prisoner Reina Mae Nasino, who was the subject of the short documentary and poem screened and performed at the event.
Nasino, an activist arrested for trumped-up charges of illegal possession of firearms and explosives, had to deliver her child, Baby River, in detention in July 2020.
Both art forms recounted how Nasino was forced to grieve the death of her baby in October 2020 after authorities separated them. The circumstances surrounding Baby River's passing, wake, and burial while her mother was in handcuffs, sparked anger and condemnation from the public at the time.
As her ordeal was relived through the performances, the same strong emotions were again stoked.
RESBAK volunteer Alon Segarra, who performed spoken poetry titled "River" declared:  "Hindi ba sapat na dahilan na kailangan ng bata ang gatas mula sa ina? Na kailangan niya ng yakap at init at aruga at kalinga ng isang ina? Hindi ba sapat na dahilan ang mga iyon para bigyan siya ng pagkakataong mabuhay?"
(Is a child needing her mother's milk, embrace, warmth, and care not enough? Are those not enough reasons for her to be given a chance to live?)"
Only after the Manila Regional Trial Court Branch 47 ruled the evidence against her as weak was Nasino released last December 2022, more than two years since her daughter's untimely demise.
"The existence of political prisoners is an indictment of the Philippine ruling system and how successive governments have failed in addressing poverty, oppression, corruption, and injustice," KAPATID convenor and forum speaker Fides Lim said. KAPATID is a support group for families and friends of political detainees.
"As long as there is a single political prisoner who languishes behind bars, we are not truly free as a nation," Lim added.
Resist to remember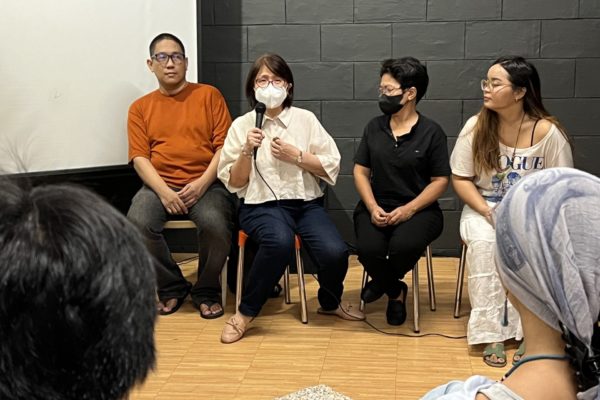 It is the narratives of those like Nasino and Domingo due to the state's red-tagging and indiscriminate enforcement of police and military policies that Marcos should prevent from being repeated, according to the panelists at the event.
However, data gathered by one of the speakers during the first year of the late dictator's son holding presidential power shows these were ignored.
There were more drug war-related deaths during Marcos' first year in office than during Duterte's last year as president, according to the presentation by DAHAS project coordinator Joel Ariate, Jr.
DAHAS is a research initiative by the UP Third World Studies Center that records media-covered killings related to the government's war on drugs.
Based on the project's report, covering the period July 1, 2022, to June 30, 2023, there were 342 people killed during the current presidential term compared to the 302 people killed during Duterte's final year.
Concerned Artists of the Philippines member Maya Santos was also of the belief that the Marcos administration was following in the footsteps of its predecessors not only in implementing state-sanctioned violence but also through repression of free expression in media and the arts.
Moving forward, this is what Filipinos should fight back against throughout the entire duration of Marcos' term to prevent innocent citizens from losing any more loved ones.
"[Marcos Jr. is] more concerned with improving reputation and rankings rather than addressing the reality of impunity itself. We call on fellow artists, cultural workers to continue to create collectively an art and culture that tells the truth of the Filipino people's realities and struggles," Santos said.
(The author is a journalism student at the UP College of Mass Communication and doing his internship with VERA Files.)