Text and photos by ELIZABETH LOLARGA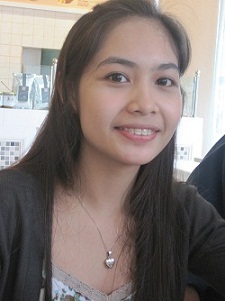 WHILE other teens her age are on the throes of puppy love, Maria Jeline Llorin Oliva is marshalling her energies and pouring them in the study of the works for the violin by Zarasate, Paganini, Saint-Saens, Vitali and Beethoven. They are the only men who have a room in her heart these days.
Oliva, 16, is the featured soloist in the Manila Chamber Orchestra (MCO) Foundation's Young Artists Series on Sept. 5 at the Ayala Museum, Makati Ave. and De la Rosa st., Makati City. Except for Paganini's "Caprice No. 20," all her pieces are audience-friendly.
The assurance came from violinist-music teacher Gina Medina Perez who has overseen the girl's training, going to the extent of reminding her to learn relax, not tire herself out by practicing till her fingers are stiff and black and blue.
Medina-Perez said, "There is a more intelligent way of rehearsing a piece that only requires reading the music over and over, studying the form, singing the music in one's head to see the melodic contour." She assured that Oliva could already do that –letting her brain do the work first before executing through practice.
Born with a perfect pitch inherited from her family of musicians (Uncles Niño and Kiko, Aunt Leonor and her mother Judith have mastered the banduria, cello, violin or piano and are past winners of the National Music Competition for Young Artists), Oliva has grown to love her stringed instrument.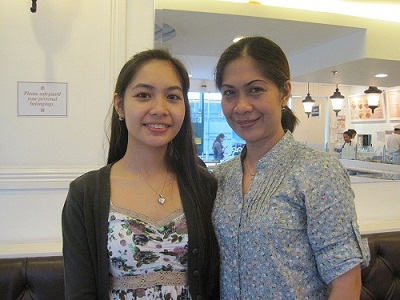 The first instrument that she found to her liking was the piano. As a child of four growing up in Naga City, she could play by ear the songs from the movie The Sound of Music. At six she started piano lessons with her mother Judith until she was so advanced that she could play the full movement of Beethoven's Moonlight Sonata when she was in Grade Six.
At eight she began studying the violin by herself, explaining that there were no good violin teachers in Bicol. Once a year a teacher would come like Jeffrey Solares or Mark Oliquano. By age 10 she could play on the piano Confrey's extremely fast "Dizzy Fingers" and Bach's Inventions.
At 13 she competed at the TV show "Pilipinas Got Talent." She was among the 12 finalists from the thousands who tried out. At the finals she played Rimsky-Korsakov's "Flight of the Bumblebee" using the violin, piano and drums. (This feat can be viewed in YouTube: http://www.youtube.com/watch?v=sLnPxNSmhKI.)
Her performance brought her to the attention of music pedagogue Sr. Mary Placid of St. Scholastica's College and Medina-Perez. The latter said, "Palaban siya. Ayaw magpatalo, but she doesn't expect or play to win. She just wants to perform her best." Oliva won first prize for the violin category in the NAMCYA that came not too long after she placed fifth in the Piano Teachers Guild of the Philippines (PGTP) competition, both in 2011.
In the PGTP contest, Oliva went for a year without piano lessons because her teacher was abroad. Nevertheless, she studiously learned Bartok's "Ostinato," Dr. Ramon Santos' "Kulintang" and a Rachmaninoff piece that made possible a respectable showing.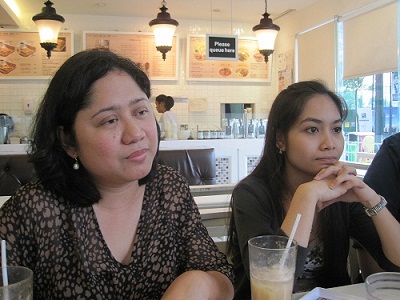 When her family moved to Manila and bought her a German-made violin from Justin Texon, another NAMCYA top prize winner, she learned to cherish the violin She said, "That's when I got inspired to take it seriously. The violin can bring out all the emotions a person has. A good violinist can make the instrument sing and draw out lahat ng mga damdamin. Maybe it's because when it is held, it is near the heart."
To date Oliva has performed in the NAMCYA's and PGTP's concerts of winners and was a soloist at a Philippine Philharmonic Orchestra concert conducted by Olivier Ochanine last year.
Medina-Perez added much still has to be done for and by the young violinist. "What's nice is she's willing to learn. Her strength is playing the works of Romantic composers which involve lots of emotions, unlike the works from the Classical and Baroque periods that are strict with tempo. Mahirap ituro ang expression. Jeline has that. During our hour-long lessons she can already memorize something. It's exciting to teach someone as talented as her. I'm confident when I say she's ready for big concerts."
Oliva attributes to discipline her being able to balance her academic load as a high school senior at St. Anthony's School and commitment to music: "If I wake up at 5 a.m. to get ready for school, I do the same when I have to practice. I continue until late night or up to 2 a.m. I always want to master a piece and make sure that my performance is more than good."