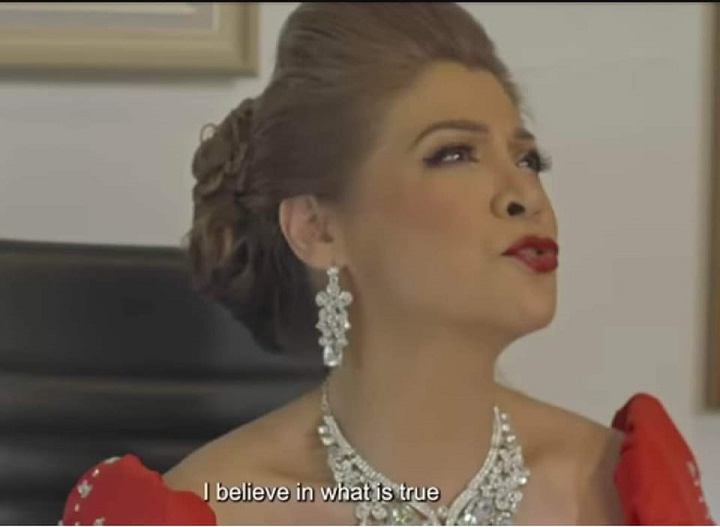 Ako Si Ninoy is Vince Tañada's second film musical after Katips.
The first set the martial law experience into a musical. By turns, it is jarring, if, powerful. It got its fair share of movie audiences during its 2022 run.
Like Katips, Ako Si Ninoy is a solid partnership between composer Pipo Cifra with director Vince Tañada as lyricist.
The artistic duo with different backgrounds is destined for each other.
Lyricist knows what sounds he wants. Composer knows his audiences
The director who happens to be the lyricist has a big overview, if, complex structure for the musical.
A product of the UST Conservatory of Music, Cifra knows the country's pop landscape only too well. It is where classical musicians make money while the rest try to survive on the purity of their art.
Ako si Ninoy isn't just about the late martyr senator. It is also about the Filipino Everyman and his struggles to survive in his own country.
Don't be surprised to see Ninoy's life intertwined with the tales of overseas Filipino worker (OFW), a housewife, a teacher, a journalist, a labor leader, an activist, a doctor, a student, a teen star, a war veteran, and a child hero.
Tall order, isn't it? Or is it a bit complicated for a two-hour musical?
To be fair, Tañada made something magical out of the unthinkable. The stories of the Filipino Everyman resonated well with the life of the late senator.
The comparison seems uncanny.
The Filipino laborers have to leave the country to feed their families through gainful employment.
Ninoy had to leave the country to escape political persecution.
The Filipino teacher has to survive a school head preoccupied with "the good, the true and the beautiful" while turning a blind eye to other faculty members gleefully defiling their students.
Tañada has a point.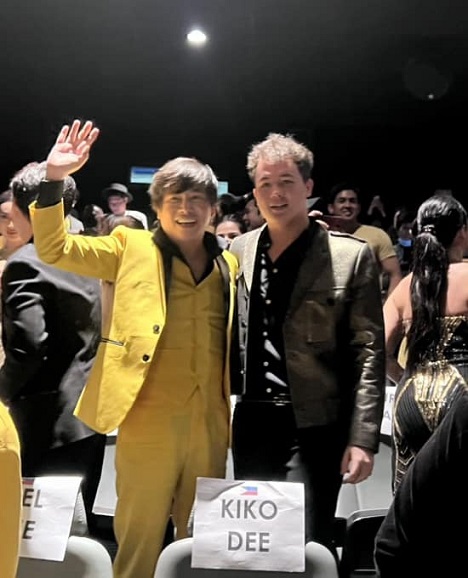 In fact, Ninoy's plight is common knowledge. Like most activists in this country, he has to be red-tagged and later to be set up for murder at broad day light.  
Then housewife Cory visiting her husband in a Nueva Ecija detachment is exactly what is happening to hundreds of spouses fighting for reforms in this country.
What Ninoy and his wife Cory had to go through while he was in prison are reasons enough to leave this country.  
While the Tales of Everyman may seem too laborious for a musical focusing on a national martyr, one gets Tañada point.
A straight forward retelling of Ninoy's story will make for a boring storytelling. But if you connect his life with the common man, many can relate.
Now how does one connect with Tañada's second filmed musical, Ako si Ninoy?
The song numbers have melodic appeals all their own, not quite imaginative but fully serving the musical's purpose.
For another, the singing ensemble can sing and not just act. It is gratifying to hear a fully realized choir swell to do justice to the martyr's story.
Bodjie Pascua shines as the US-based  Filipino veteran who has learned to accept his fate in a foreign soil.
Johnrey Rivas pretty much reflects the Filipino who has to leave the country to give his family a better future.  He is a passionate actor and his singing blends perfectly with his character. Same is true with Marlo Mortel as the street rallyist.
Pinky Amador as the school head echoes a familiar personality. There is a touch of glibness and vulnerability in her approach. She managed to wrap up the role with a perfect sense of satire with funny moments coming as they did with perfect comic timing.
In this musical, Rebecca Quijano, the true-to-life Crying Lady, gets to re-enact the moment that made her famous when she screamed and cried upon seeing Ninoy being pumped with bullets in full view of the plane passengers on August 23, 1983.
As for the other members of the cast, Sarah Holmes is a perfect Cory and her character transitions find their mark in the musical.
As for JK Labajo as Ninoy, consider  it a major film debut. He managed to absorb the part and carve a moving portrait of the martyr as the vulnerable human fated for martyrdom.
Singing his own composition Buwan, Labajo found the perfect song that dramatized Ninoy's prison life.  No doubt about it, it was a soul-wrenching moment for the musical.
With fairly good direction and an imaginative script by Tañada, Ako Si Ninoy is more than viewable. Its moving moments were not lost on the audience on its premiere night. They gave the members of the cast a cheering ovation.  
The music of Cifra is the essence of pop songs that connect. In this regard, he succeeds.
Art and life merge in the film with footages of the hair-raising Ninoy funeral flashed on screen and later on the ascension of Cory as the 11th president of the Philippines.
Tañada said: "The film is for those who believe in the truth. We have to fight disinformation. Meanwhile, we have to celebrate the Filipino spirit, not just Ninoy. The message of my film is that anybody can be a hero. You do not have to die to be a hero."
Ako Si Ninoy opens in cinemas February 22.