Filipino fact checkers are skeptical about using artificial intelligence (AI) to combat disinformation, a new study from the University of the Philippines (UP) has found.
Findings from a recent study, "The Robot Fact Checker: Prospects and Challenges of Artificial Intelligence Use for Fact-Checking in Online Philippine Newsrooms," showed that local fact checkers are generally hesitant to adopt AI due to the "low sophistication of available tools, the potential for audience distrust and security risks."
This view, the researchers noted, is premised on fact checkers' limited familiarity with AI. Most of the 17 respondents from eight newsrooms interviewed were unaware that some of their fact-checking tools are powered by AI, thinking the technology is only present in conversational language generator ChatGPT. 
The study also discovered that organizations are limited to using third-party AI tools despite the country being tagged as "patient zero" of disinformation — a far cry from Western newsrooms that are already developing their homegrown AI systems.
The study explored the extent of AI use in fact-checking newsrooms and the factors that encourage or hinder their use, aiming to bridge a research gap in the Philippines where disinformation studies have "mostly focused on trends and actors."
The authors defined fact-checking as a three-step process of claim detection, evidence retrieval and claim verification.
"Claim detection gathers statements from public figures or from social media accounts, while evidence retrieval scrutinizes the truthfulness of the claim by looking at data. The claims are judged, explained and amplified in the claim verification stage," the study explained.
Meanwhile, adoption of AI into the fact-checking process was viewed in relation to internal and external forces affecting the newsroom.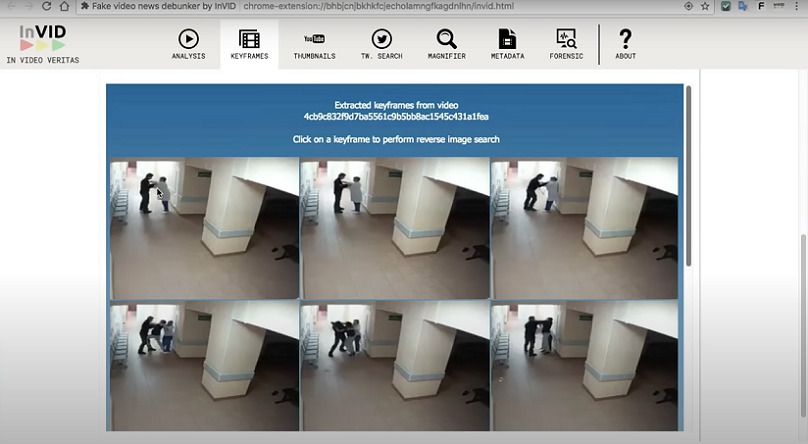 The push and pull for adoption
Aside from the knowledge of tools, the study said a slew of internal and external factors "play a tug-of-war" in newsrooms' decision to integrate AI into their fact-checking process.
Based on interviews with fact checkers and editors, the authors found that the infancy of AI and the low sophistication of tools primarily discourage newsrooms to adopt more AI into their work.
Other respondents worry that audiences might extend accusations of bias to AI and state actors might harness the technology to hasten surveillance. The expensive cost of developing and maintaining AI systems also emerged as a hindrance to its adoption.
However, some respondents lauded AI for being "extra eyes and hands" that help streamline their workflow and increase newsroom productivity. The study said this is crucial as most fact checkers "often comprise a small group within already lean newsrooms."
According to the study, it is in the evidence retrieval step of fact-checking that all eight newsrooms (ABS-CBN Fact Check, AlterMidya network, Baguio Chronicle, Mindanews, Philstar.com, PressONE.PH, Probe and VERA Files) use AI. This is because of reverse image search engines that "help direct fact checkers to the provenance of photos to debunk doctored or recontextualized images."
The study said reverse image searching employs a type of AI called computer vision which allows computers to "see" images through deep learning and machine learning.
In claim detection, which the study called the "most time-consuming step of fact-checking," six of the eight interviewed newsrooms use AI. Their tools work through natural language processing (NLP) which allows machines to "understand, analyze or generate human language." NLP is present in social media monitoring tools such as CrowdTangle.
Meanwhile, of the interviewed newsrooms, only VERA Files uses AI in claim verification. The study explained that this is because available claim verification tools are only accessible to select organizations that are long-time partners or signatories of global fact-checking programs.
Still, the study noted that all respondents "disagree with letting AI do the entire fact-checking process as its evolving quality may pose problems on accuracy and truth-seeking. They believe human journalists should remain to vet output and ensure audiences get the right information."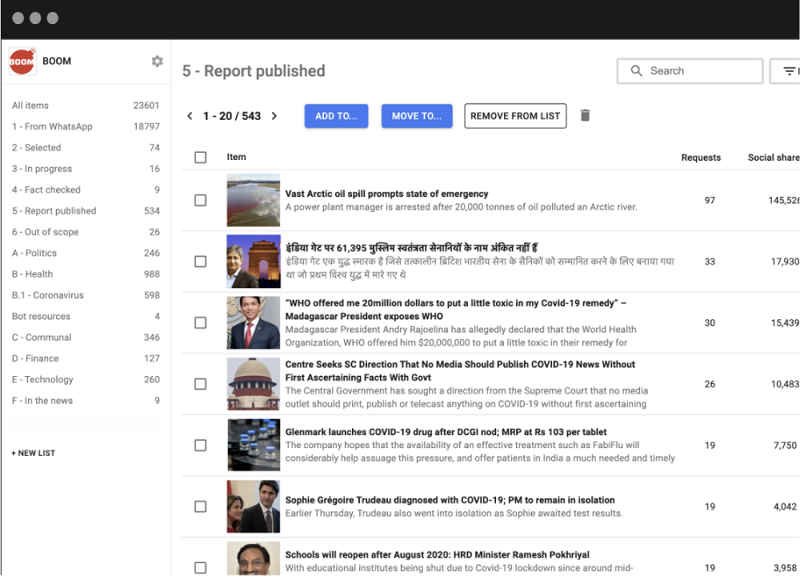 Developing a homegrown AI
Despite a generally hesitant attitude toward adopting more AI, the researchers said fact checkers and editors believe the technology's presence will continue to grow in newsrooms given its swift development in recent years.
Based on the study, respondents wish that AI tools would be more sophisticated in detecting deep fakes or AI-generated photos—something that reverse image search engines are unable to do.
The research added that fact checkers also long for AI tools that would be able to detect claims written in Filipino and other local languages which is currently a blindspot as tools are mostly programmed in English.
UP computer science professor Paul Regonia, who was interviewed in the study, said that developing a homegrown AI system is possible. "If the [AI] models are published, we can adapt this in our country by just changing the data."
Regonia also emphasized the need for collaboration between AI developers and the media as journalists are "in the best position to determine newsroom gaps that AI should fill in." 
The authors recommended that beyond discussing AI's potential, training programs should be more hands-on in teaching about the nature of AI and the techniques on operating software. Knowledge-sharing among local fact-checking coalitions for AI-related skills was also encouraged.
The study also proposed for the government to improve its open-data policies to help AI developers have access to relevant data needed for local AI development.
To gain a wider perspective on AI presence in Philippine media, researchers also noted the need for studies encompassing more newsrooms and their use of AI in reporting aspects other than fact-checking.
(This study, done under the supervision of Prof. Yvonne Chua, was awarded by the UP College of Mass Communication as best undergraduate journalism thesis for academic year 2022-2023. It also received the Chit Estella Memorial Award for Journalism at the 2023 Philippine Journalism Research Conference.)