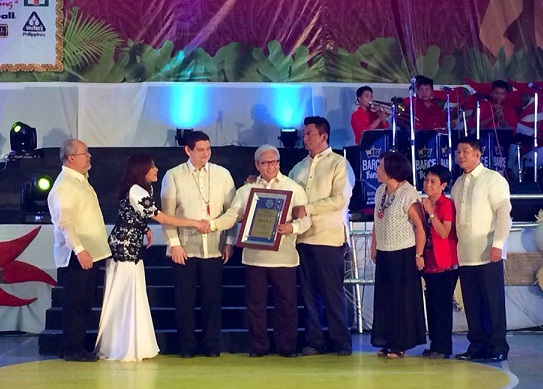 By PABLO A. TARIMAN
SENATE Blue Ribbon Committee Chair  Teofisto "TG" Guingona III found a short respite from hearings on pork barrel scams when he flew to Albay to address the awardees of this year's Outstanding Albayano Award.
He had ample time time to relax  and swim at the city's Oriental  Hotel but was soon awed by the sight of Mayon Volcano and its perfect cone.
"Mayon Volcano represents truth and beauty and where I work, I am regularly exposed to the ugliness of lies and corruption," said the senator who heads a senate committee still unearthing more reports of corruption in high places including the senate. "Sad to say we are all witness to unbridled lying and corruption in unlikely places. The awardees who represent the art should do something to counteract the agents of ugliness in this world."
Guingona congratulated this year's awardees in the arts including writer-poets Marne Kilates, Merlinda Bobis, cultural worker Ramona Raneses and Ricardo Dy who has climbed Mayon Volcano some 600 times since 1941.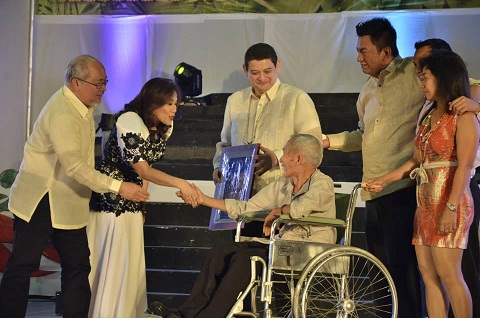 he senator pointed out the artists should help restore appreciation for truth and beauty to fight the culture of lies and corruption. "I was told that a good work of art should have symmetry, harmony and that they should be felt by the viewer. I was further told that a good work of art should go beyond symmetry and harmony and must stand for truth and should pass the test of time," he added.
The senator pointed out Mayon Volcano is one such work of art that has passed the test of time. "I am glad Albay Governor Joey Salceda invited me here because I can say that your perfect cone is the greatest work of art in the whole world. You can look at it all day long and you not only feel great but it makes you appreciate the great in you. More than that, Mayon looks different everyday and in the process, you discover its various facets and expressions which are proof enough of its authentic, timeless beauty."
The senator was guest of the ongoing Daragang Magayon Festival celebrating the 440th year of Albay province. Thus far, the festival is a mix bag of   Bicol dance notably the pantomina along with Dougles Nieras dance group,  pop concerts of Angeline Quinto,  bikini tilt for  for men and women,  trade fairs and trips to Albay's heritage sites.
Guingona said he is not surprised that the magic mountain has inspired a lot of artists in the province. "Mayon, I think, has a way of reminding you that more than possessing mere talent, truth and beauty  are in your hands and should reside deep in your hearts and minds."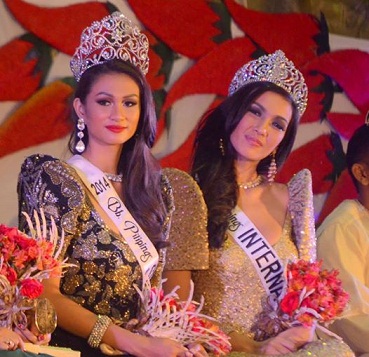 Salceda said the province's most valuable human resources are not just its farmers and fisher folks but its artists as well. "The artists represent what is good and noble in all of us. They add to our rich cultural heritage which is our number one tourist attraction."
The other special awardees were PMA  valedictorian Cadet First Class Jheorge Llona, 21, a native of Barangay Anislag, Daraga; PNPA valedictorian  Cadet  Glenn Tabo Santelices from San Andres, Catanduanes and  PNPA 7th placer Cadet Michael John Luciano Verzosa,22, of Gabon, Polangui, Albay.
Also honored were this year's Binibining Pilipinas Supranational Yvethe Marie Santiago and Bb. Pilipinas 2014 International Mary Anne Bianca Guidotti who are all from Albay.
Outstanding Albayano awardee Kilates notes the irony that every artist faces every time he is honored with an award.
Every artist wonders whether his audience shares his quest for truth and beauty and if his poetry is appreciated for what it is worth.
The awardee hints the artist is only sustained by many things and can only  find redress inside his being.
He closed his acceptance speech with a poem that reads thus:
The heart has its home,
The only country it seeks.
It may have traveled far
But it finds its way back.
It may have suffered Fate,
Or earned lofty honors,
But it is as poor as when it left,
And now bends its knees:
Only you, my Dearest,
Are the memory I keep;
On your shoulder I lay my head,
After everything is finished.
Here, Love, you live inside
My breast. Sailing all oceans,
I head for nowhere else,
You are my north and my east.
After sailing all oceans,
You are the only shore I seek.