Much is in store for music lovers when soprano Stefanie Quintin performs for the first time at Tanghalang Ignacio Gimenez (Black Box Theater) on Wednesday, September 7 at 7:30 p.m.
With flutist John Owen Castro as guest artist and with Gabriel Paguirigan on the piano, Quintin will put popular arias to rest and would dwell on the untrodden path of vocal music.
Quintin said she chose the pieces closer to her heart. "I chose pieces that invoke memories through words and sounds. During my undergraduate years at UP, I was enamored with the beauty of French art songs, especially those of Debussy. Hence, I will begin my recital with Cinq Poèmes de Charles Baudelaire, a set of five songs from Charles Baudelaire's collection of poems – Les Fleurs du Mal (The Flowers of Evil). I have always had a penchant for Debussy's style filled with chromaticism in melodies paired with lush harmonies. However, through time, my musical taste has evolved. I started being interested in the music of composers who were against traditional forms of writing music. As a counterargument to Debussy's music, I chose a composer who deliberately contradicted the style of 19th-century western music composers."
She pointed out that Darius Milhaud's music incorporated various vernacular music forms that abounded in France which lessened the gap between classical and popular music. "I selected one of his song cycles Chansons de Ronsard, a setting of Pierre de Ronsard's four poems to end the first part of my program."
In this concert, she will be on the side of contemporary music and will be eschewing traditional programming of voice recitals by exploring rarely heard pieces. "I aim to present pieces that are rarely performed by classically trained performers and those that explore the capacities of the human voice. I have always believed that the music of 21st-century composers is not devoid of the ethos of those whom they preceded. I believe in the message and purpose of each note that was laid by the composers of the pieces that are included in my recital program."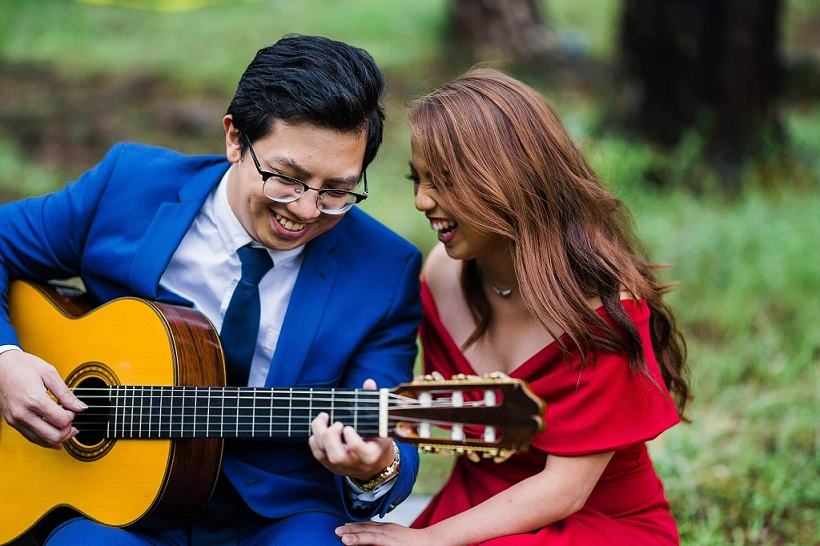 A special number in the program is the world premiere of a composition by Baguio-based composer Reis Luke Aquino. "His composition captures the style of oration in our province. I am excited to perform his piece for I see it as an homage to our ancestors. To further showcase the variety of timbral colors for the voice, I included a beautiful piece for voice and flute written by the Austrian composer Grete von Zieritz. Two decades after her death, I hope to bring life to her music through my performances."
Her other favorites  include Greek composer Georges Aperghis, Finnish composer Kaija Saariaho and Irish composer Gráinne Mulvey – all of whom are in her September 7 CCP program. "Their compositions are monumental works for the voice in the twenty first century. These works explore various vocal timbres through extended vocal techniques which inevitably push singers to their limits. It is indeed a grueling task to learn their compositions. I believe that the totality of their compositions will resonate with audiences of the modern world."
She explains the process of collaboration with pianist Gabriel Allan Paguirigan: "I like someone who can breathe with the singer. It is imperative that a collaborating artist knows how to breathe with the singer. If the pianist is not sensitive enough, the performance will be purely mechanical. I love Gabby! He is really one of the best pianists of our generation. His innate musicality and flawless technique are above me and I am grateful and lucky that he is always willing to work with me."
About her stay abroad for her MA studies, the first year was mainly online because of the pandemic. "When the world opened, I stayed in San Diego (California) for ten months to finish my MA. Living alone was tough. I could not focus on my studies because I always longed for home. I was always on Facebook to check the political situation and I worried so much for our country. I felt that I was not able to get the most out of life this past year because I worried too much about what is to come – the uncertainty of life with no guarantee of a good future. "I guess the biggest lesson that I learned was to let go of things that I could not control and just be engaged with the present moment."
Still classified as a lyric coloratura soprano, Quintin has performed contemporary music for various concerts with chamber ensembles and solo classical performances in San Diego. "My teacher Susan Narucki is a specialist in contemporary music, and I am very grateful to have had the opportunity to study with her. She is a pillar in contemporary vocal music. Her recordings are monumental. Susan (Narucki) imparted to me the importance of knowing the composer's intentions through an in-depth analysis of compositions, and showing these intentions through the delicate use of our instruments."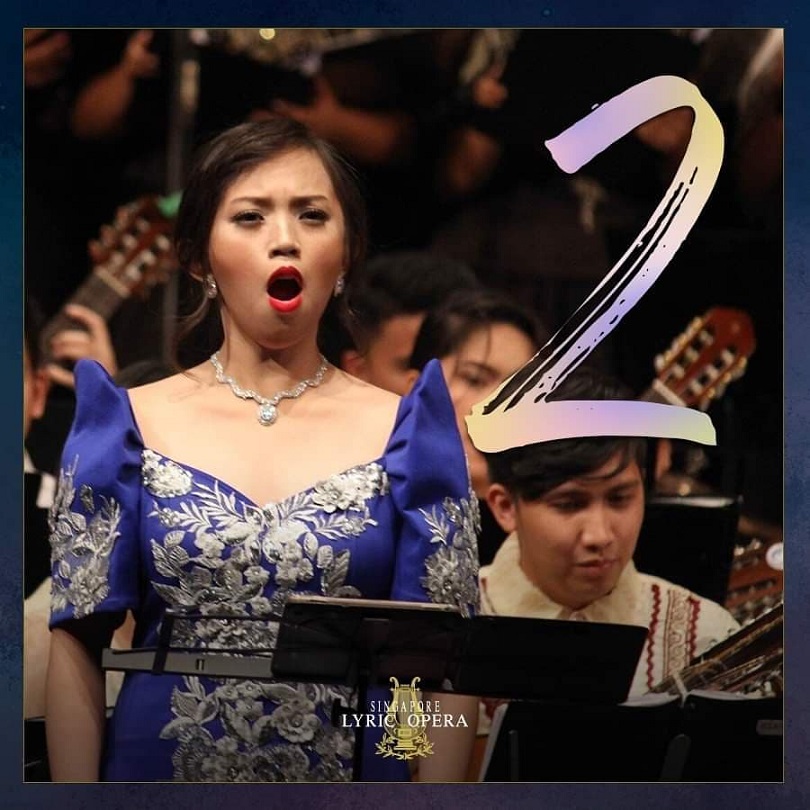 Before the pandemic, she had stints with the Singapore Lyric Opera Gala and then figured in a tour with the Hong Kong New Music Ensemble for the North American premiere of the contemporary opera, Mila.
Now married to lawyer and classical guitarist Anton Luis Avila, the soprano shares her transformation when she decided to be both wife and performer. "Marriage certainly added substance to my interpretation of music. Some of the pieces that I learned when I was younger changed significantly in terms of their poetic and musical meaning. For one, my interpretations are now shaped by my life experiences. Loving another person wholeheartedly made me see things from a different perspective – that of selfless love and devotion. I am lucky to have a very intelligent husband who delivers timely jokes every hour of the day and plays Bach as his pastime. With him around, I achieve perfect balance of sanity throughout the day."
(After her September 7 CCP recital, soprano Stefanie Quintin ll also be conducting a voice masterclass on September 8, 2022 from 2:00 pm to 5:00 pm via ZOOM.  For those who want to be part of the Masterclass, please call the CCP Artist Training Division at 8832-1125 loc. 1605 or email artist.training@culturalcenter.gov.ph)