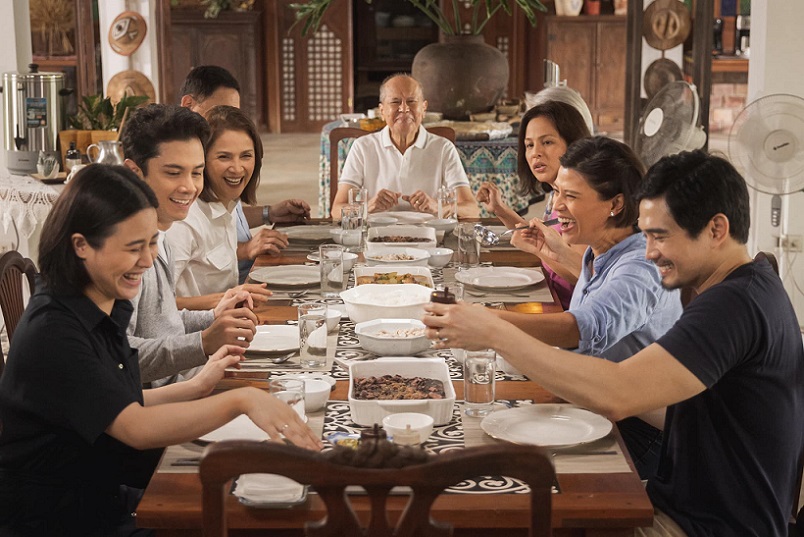 The  48th Metro Manila Film Festival started with a bang with the traditional parade that stalled traffic in the Quezon City thoroughfares before opening day on December 25.
Eight lucky entries made pretty strong showing at the box office. Which means live audiences are back with a vengeance.
The lucky eight entries were: Deleter (Viva Communications), Family Matters (Cineko Productions), Mamasapano Now It Can Be Told (Borracho Film), My Father, Myself (3:16 Media Network), Labyu With An Accent (ABS CBN), Nananahimik Ang Gabi (Rein Entertainment Productions), Partners in Crime (ABS CBN Film) and The Teacher (Ten17 Film).
The selection committee headed by Boots Anson-Rodrigo said the films were chosen based on the following criteria:  artistic excellence, 40%; commercial appeal, 40%; Filipino cultural values, 10 % and global appeal, 10%. 
On its fifth day before the new year, the profound and the inane lorded it over the box office.
The unofficial box office results were in favor of Vice Ganda and Coco Martin starrers (Partners in Crime and Labyu With an Accent) with Mikhail Red's Deleter and Nuel Naval's Family Matters following closely.
But the most widely reviewed by both seasoned and layman movie critics is no doubt Family Matters which is now showing in additional 140 more theaters due to its strong box office clout.
Also, one of the most talked about is another film on the Filipino family, Joel Lamangan's My Father Myself which had audiences reacting over its unusual love story.
On its first day, Family Matters was the talk of the town.
It has taut and well-fleshed out screenplay by Mel del Rosario and sensitive direction by Nuel Naval.
And what a cohesive acting ensemble!
Siblings live their roles like any other traditional family members and the conflict is indeed typical of what ails and what is revealing of the Filipino family.
There is constant reference as to who are the most successful financially (Nonie Buencamino and family) and the less notable (JC Santos and James Blanco and their families).
The thing is viewers connected easily with both parents and siblings.
Outstanding in the excellent ensemble is Noel Trinidad as the patriarch with Liza Lorena as his ever-caring wife.
Among the siblings, Nonie Buencamino and JC Santos were standouts in their parts with Mylene Dizon coming in fairly strong as the hard-working wife.
There is no doubt that Family Matters is the best of all entries with audiences and critics in close agreement.
Why the film was not even nominated for best film and its acting ensemble totally ignored was a big question mark.
This is a perfect example of the film fest jurors totally isolated from the viewing public's choice and with critics in perfect agreement with audiences.
But as they as they say, each according to juror's taste. But in the end, audiences will have the final say.
Another entry with another takes on the Filipino family is Namangan's My Father, Myself.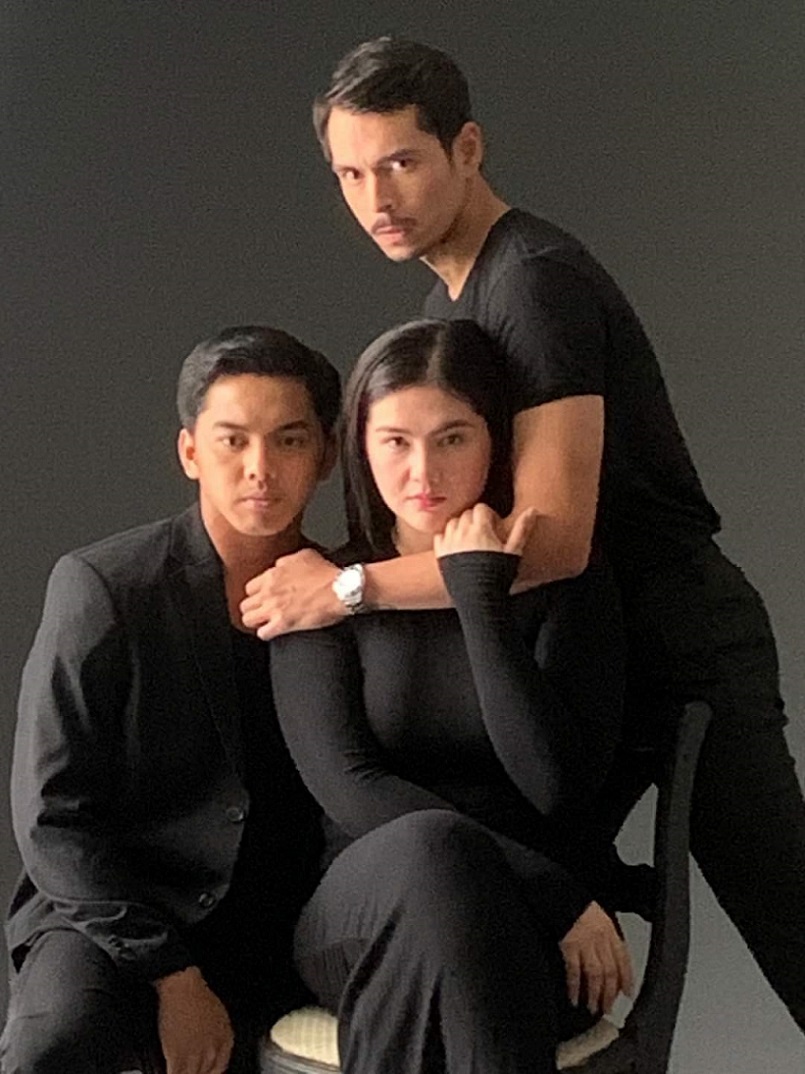 The only entry rated R-18 by the MTRCB, My Father, Myself is a bold exploration of a family with seemingly honorable façade that is more imagined than real. 
Lawyer played exceedingly well by Jake Cuenca marries the character of Dimples Roman for the wife's good family business connections. He is properly a human rights lawyer but falls for one of his clients. When client dies, he adopts the son (Sean de Guzman) who eventually takes over the late father's amorous agenda.
The relationships in My Father, Myself are virtual menage trois involving father and adopted son and tolerant mother and aggressive daughter.
The film with Quinn Carillo's screenplay yielded superb performances from Cuenca who deserved a best actor nomination.
Dimples Romana as the martyr wife deserved the Best Supporting Actress trophy.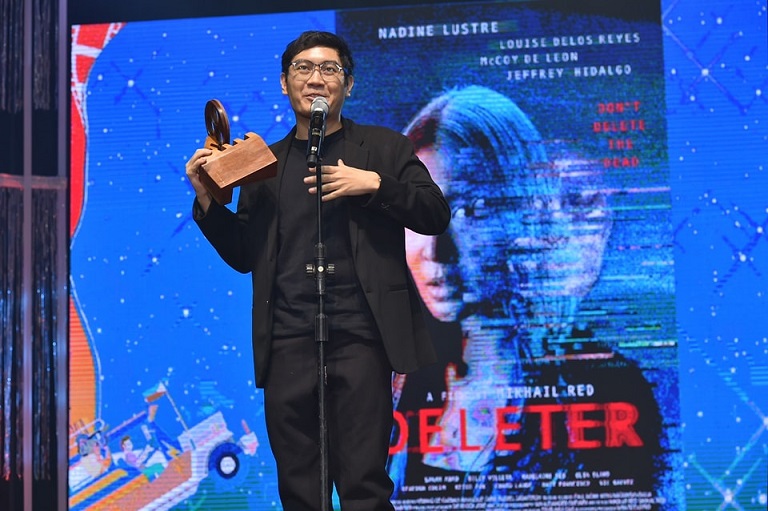 The winners of the 48th Metro Manila Film Festival:
Best Film: "Deleter"
Second Best Film: "Mamasapano: Now It Can Be Told"
Third Best Film: "Nanahimik Ang Gabi"
Best Director: Mikhail Red of "Deleter"
Best Lead Actress: Nadine Lustre of "Deleter"
Best Lead Actor: Ian Veneracion of "Nanahimik Ang Gabi"
Best Supporting Actress: Dimples Romana of "My Father, Myself"
Best Screenplay: Eric Ramos of "Mamasapano: Now It Can Be Told"
Best Cinematography: Ian Guevarra of "Deleter"
Best Editing: Nikolas Red of "Deleter"
Best Visual Effects: "Deleter"
Best Production Design: Marielle Hizon of "Nanahimik Ang Gabi"
Best Original Theme Song: "Aking Mahal" by Ferdinand Topacio and Cristy Fermin for "Mamasapano: Now It Can Be Told"
Best Musical Score: Greg Rodriguez 3rd of "Nanahimik Ang Gabi"
Best Sound: Aian Caro of "Deleter"
Fernando Poe Jr. Memorial Award: "Mamasapano: Now It Can Be Told"
Gatpuno Antonio J. Villegas Cultural Award: "Family Matters"
Marichu Vera Perez Maceda Memorial Award: Vilma Santos-Recto
Gender Sensitivity Award: "My Teacher"
Best Child Performer: Shawn Gabriel of "My Father, Myself"