Images courtesy of Doreen Gamboa Fernandez Food Writing Award, Felice Prudente Sta. Maria, and Moulinet Chocolat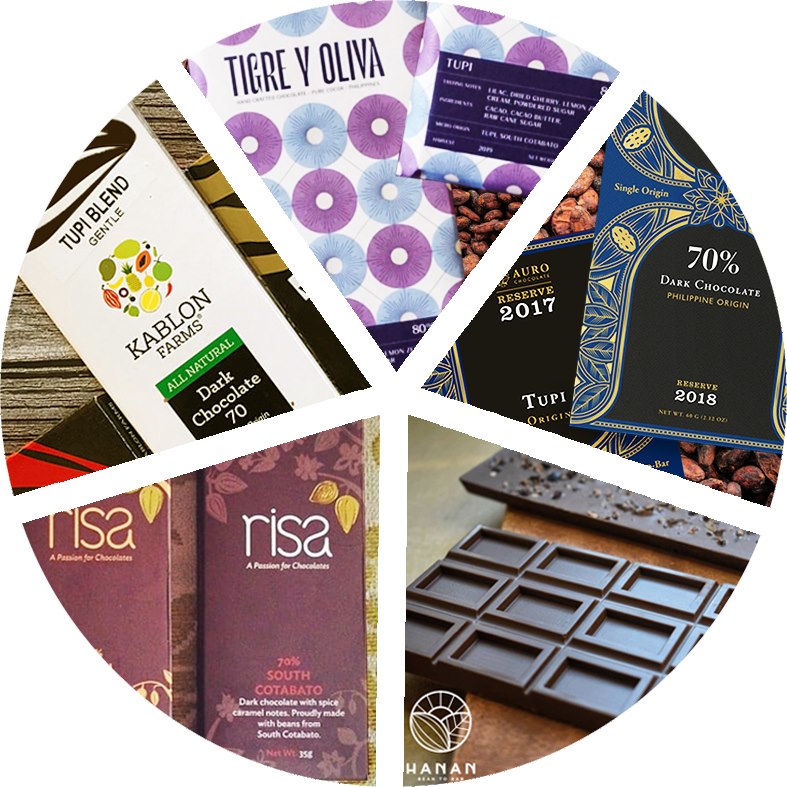 Tsokolate has always been around in our lives, we drink thick tsokolate de batirol, enjoy champorado with dried salty fish, or snack on moron, a rice cake with chocolate inside. Amidst the nostalgia of Chocnut, the notion that chocolates from non-cacao producing countries such as France, Switzerland, and Belgium are much better, persists in our imported-conscious minds, so it seems.
Craft chocolates today
Philippine chocolate has been winning international awards in recent years from the Academy of Chocolate, International Chocolate Awards, International Cocoa Awards, The Great Taste Award, and World Chocolate Drinking Competition.
Malagos Chocolate, the Davao-based chocolate maker, has 56 awards to date. It won its first international award, a bronze, in 2015 to its 100% unsweetened chocolate and a silver to its dark chocolate drinking category. In 2019, its cacao was designated the 16th heirloom cacao in the world by the Heirloom Cacao Preservation Fund. In 2020, Malagos won four gold awards from the International Chocolate Awards.
Other chocolate makers have also made their mark: Auro Chocolate with more than 40 awards, MS3 Agri-Ventures, Theo and Philo Artisan Chocolates, 1919 Chocolate, (Malvar, Batangas), and Dalareich Food Products (Bohol) collecting awards in different categories such as bars, filled chocolates, dark chocolate, unsweetened chocolate, drinking chocolate, chocolate spreads, and even packaging.  
Best cacao beans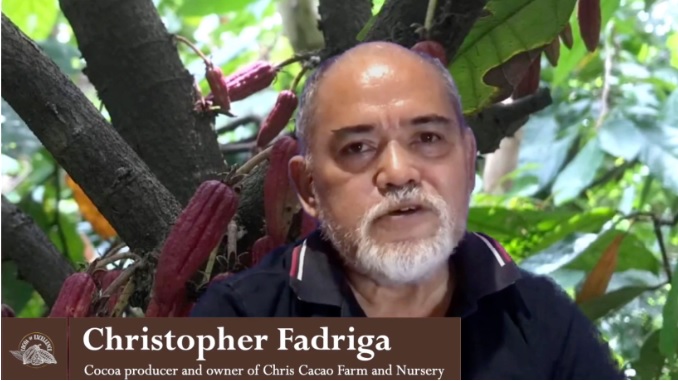 Chris Fadriga of Bago City, Negros Occidental won the 2021 International Cocoa Awards in Paris with two other cacao growers from Davao. Fadriga named his heirloom criollo variety as Filipino Aromatico. He had searched for the Criollo variety that originated from Mexico and collected them in Batangas, Cebu, and Siquijor. Fadriga's criollo is one of the 50 cacao beans varieties that made it to the 2021 Cocoa of Excellence list, out of the 235 cacao samples from more than 50 countries.
Local chocolate makers have capitalized on using single origin or local cacao beans from one source. To enhance their products' appeal, they have combined chocolate with calamansi, mango, pineapple, ginger, cashew, pili nut, labuyo, and even adobo and turon flavors. They have also strived to make chocolates that are based on fair trade and sustainable farming, as well as providing training and support for cacao farmers.
And the good news for chocolate lovers, one can get fine local chocolates online and from physical stores in Metro Manila and other major cities.
Cacao in the Philippines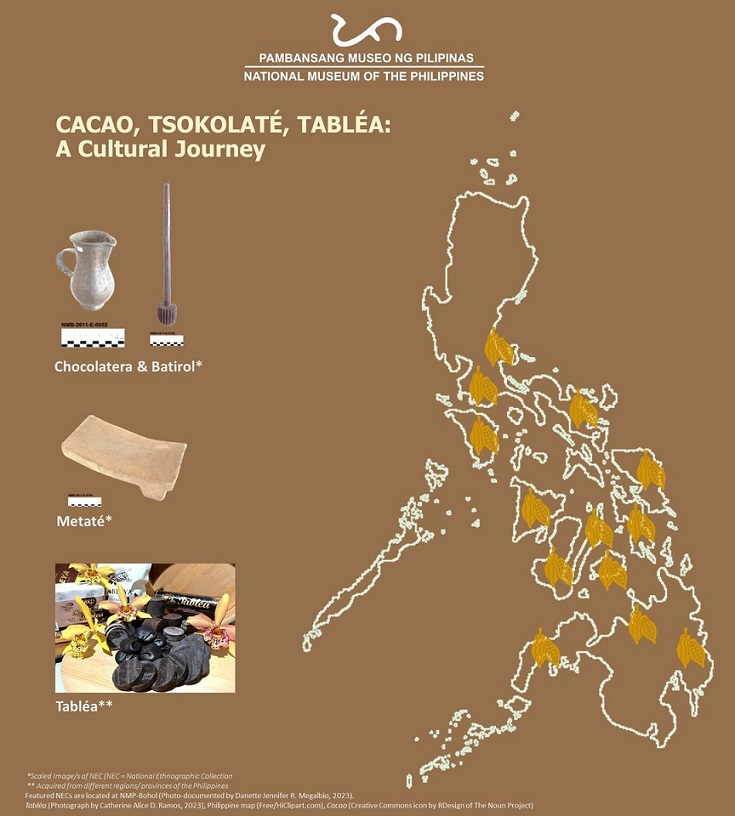 Cacao's scientific name, Theobroma cacao, means "food of the gods." The cocoa bean, or the seed of the cacao tree, is used to make cocoa and cocoa butter, key ingredients of chocolate.
Through the Manila-Acapulco Galleon Trade, cacao (criollo variety) was first brought in 1670 from Mexico and the Philippines became the first country in Asia to grow cacao. Under Spanish colonial rule (1565-1898), drinking chocolate was the convention of the day. It is said that the elite residents of Intramuros could not bear to start the day without their desayuno or chocolate in bed upon waking up.

Families planted cacao trees in their backyards, and made tablea for home use or sell locally. Variations emerged by adding ground rice, ground pili nuts or peanuts, or spices like in Mexico.  In preparing hot chocolate, the tablea was mashed while being heated in a chocolatera, and the batidor is twirled between the palms to froth it up before serving.
The term chocolatera refers to the brass pitcher for cooking chocolate, and not a chocolate maker in the original term. Molinillo, the Spanish term for a wooden chocolate beater did not catch on; instead, batidor (from battar, to beat) or batirol became the word used. Tablea is from the Spanish word tablilla or round. Drinking chocolate became sikolati, and sikwati in the Visayas, a term used to this day.
Tsokolate eh! (espeso/thick)
Initially a luxury beverage, cups of thick chocolate would be served during a tertulia, a literary salon held at homes after the Angelus or 6 p.m. Eventually, drinking chocolate became a popular drink. Cafes along theaters in Manila served hot chocolate and crisp buñuelos, as described by Joseph Earle Stevens in his book, Yesterdays in the Philippines, 1898. Even food stalls near cockpits sold hot chocolate.
In Cebu, tsokolate at sopas was common, thick chocolate with a side of "sopas" — cooked banana, camote, sponge biscuit, or rice cake to soak up the remaining chocolate.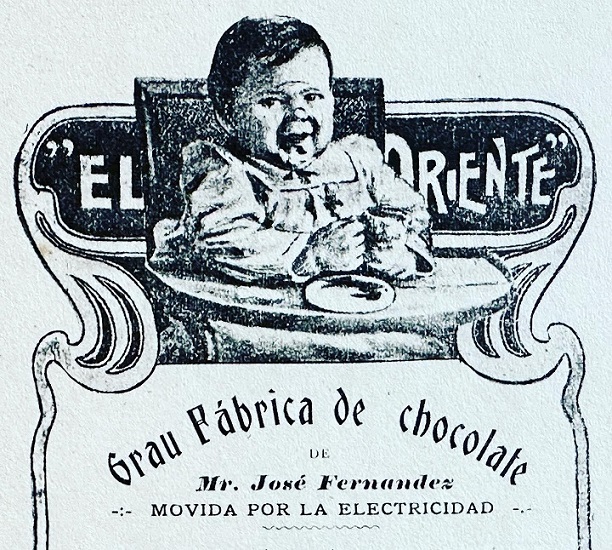 Cacao today
Globally, cocoa farmers produce around five million tons of cocoa per year. In the 2021-2022 cocoa season, around 4.9 million tons of cocoa were produced worldwide. The Ivory Coast and Ghana are the two largest growing cocoa countries, accounting for over 60 percent of global cocoa production, followed by Ecuador with seven percent.
In Asia, Indonesia is the largest producer country, with three percent. The Philippines produces only 10 to 12 metric tons of cacao yearly, insufficient for local demand. Today, Davao is the center of cacao production, accounting for over 70 percent of the country's total cacao production.