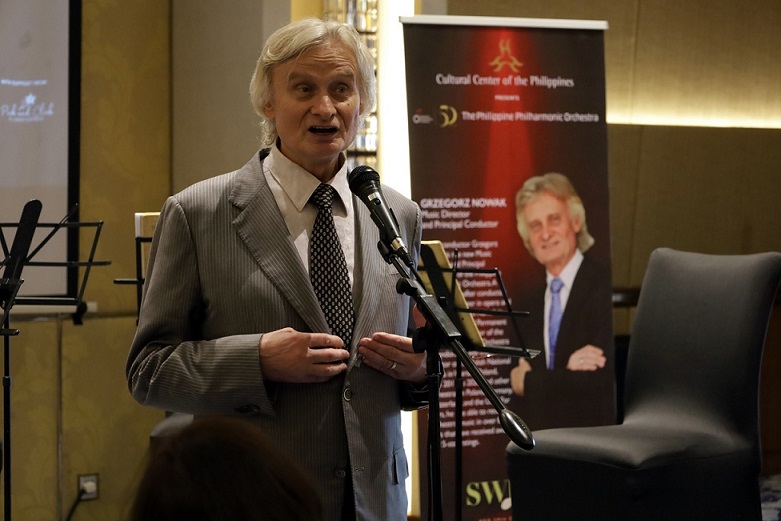 "They are responsive, they connect very well musically and they are more than willing to raise the level of musicianship of the PPO ensemble."
Thus, said the new music director and resident conductor of the Philippine Philharmonic Orchestra Grzegorz Nowak in his first appearance with Filipino media men.
The first Polish conductor to lead the Philippine Philharmonic, Maestro Nowak was principal associate conductor of the Royal Philharmonic Orchestra in London and was music director of the Polish National Opera in Warsaw from 2017 to 2020.
He said he relates very well to Polish artists all over the world including novelist Joseph Conrad, author of the celebrated 1899 novella Heart of Darkness.
Nowak was visibly pleased to hear that some Filipino artists have Polish connections especially with Polish pianist and composer Ignacy Jan Paderewski.
That connection was through Filipina pianist Cecile Licad's recording of Chopin Piano Concerto No. 2 with Andre Previn which was awarded the Grand Prix Du Disc Frederic Chopin in 1985 by the Fryderyk Chopin Society in Warsaw Poland. She used a Paderewski piano when she performed in Poland.
Also, the graduation concerto of National Artist for Music Lucrecia Kasilag was Paderewski's Piano Concerto in A Minor, Op. 17.
 The Polish conductor went on to narrate one flight to New York where the pilot announced the presence of Paderewski as one of the passengers.
 "There was one passenger who stayed near the exit even after everybody has disembarked. Said the lady after seeing Paderewski, 'I have long waited for this moment to be able to embrace you personally.' That's how famous and well-loved Paderewski was," Nowak recalled.
 The conductor has worked with many distinguished soloists among them Mstislav Rostropovich, Martha Argerich, Krystian Zimerman and Kathleen Battle, among others.
 The September 15 PPO program includes Hector   Berlioz' Roman Carnival, Edvard Grieg's Piano Concerto in A Minor, and Ottorino Respighi's Pini di Roma.
 Easily the most awaited in the season line up is pianist Krystian Zimerman as soloist in Beethoven's Piano Concerto No. 4 on February 9, 2024, 7:30pm. Maestro Nowak conducts Stanislaw Moniuszko's The Fairy Tale Overture and Rachmaninoff's Symphony No. 2 op. 27. Zimerman will also hold two special performances on February 14 and 16, performing and conducting a chamber ensemble.
The soloist in the Grieg piano concerto in the opening concert is British pianist Mark Bebbington.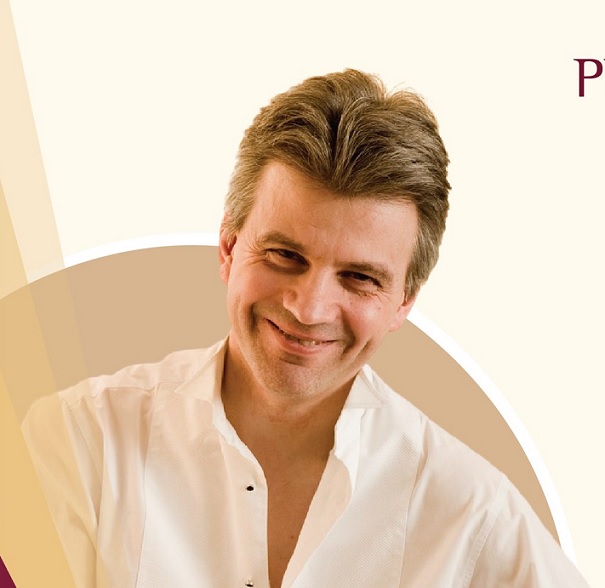 "I basically respect the opinion of the soloist," the conductor told Vera Files when asked about the secret of good rapport between conductor and the artist. "Some conductors like (Herbert von) Karajan already have fix ideas on how concertos should sound like. That's fine with me. But we must realize the soloists have spent years studying that concerto more than the conductor. It is but proper to listen to their opinion on tempos and other aspects of interpretation."
New CCP president
In another development, the CCP has announced a new CCP ad interim president in the person of music educator Michelle Nikki Junia effective September 1, 2023.  She was elected by the CCP Board of Trustees on August 16, 2023.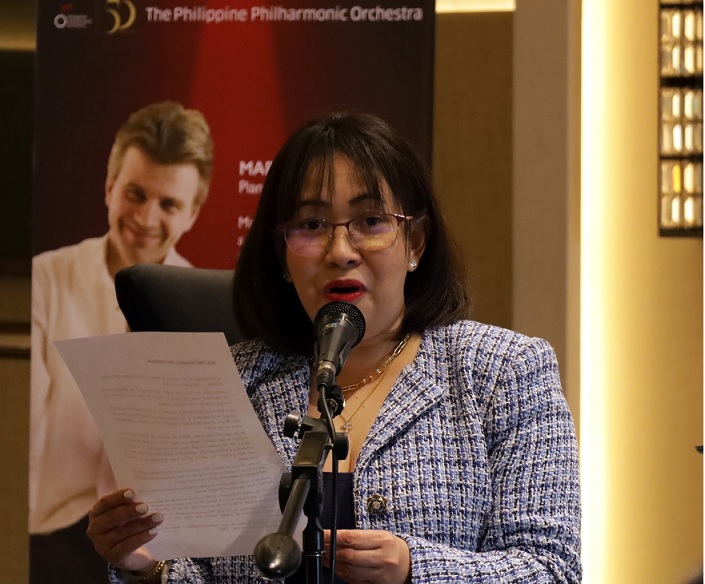 The former president Maria Margarita Moran-Floirendo now holds the CCP's ad interim co-vice chairperson position together with Atty. Lorna P. Kapunan.
A former child singer and an original member of the 14K (scholars of National Artist for Music Ryan Cayabyab), Junia has a degree in Music Education major in voice at the UST Conservatory of Music under the tutelage of Maestra Irma Ponce-Enrile Potenciano.
Other musical treats
The other musical treat in the new season includes Italian Night in Concert 2 on October 13, 2023 with program featuring a commissioned Filipino work, Antonin Dvořák's Cello Concerto, and PPO playing Felix Mendelssohn's Symphony no. 4, op.90, A major ("Italian"). PPO will be performing with guest performer cellist Wen-Sinn Yang.
On November 17, the PPO pays homage to Russian masters with a program that includes Tchaikovsky's Eugene Onegin: Polonaise, Sergei Rachmaninoff's Piano Concerto no. 2, Op. 18, C minor, and Serge Prokofiev's Romeo & Juliet (selections). Pianist Nikolay Khozyainov is the guest performer.
Season Concert 4 on December 8 will be highlighted by Mozart's Piano Concerto no. 21, K 467, C major and Ludwig van Beethoven's Symphony no. 9, Op.125, D minor. Filipino pianist and former CCP president Raul Sunico will perform with the PPO.
A new year treat on January 12, 2024 will feature another commissioned Filipino work, Johannes Brahms's Piano Concerto no. 1, op. 15, D minor and Peter Ilich Tchaikovsky's Symphony no. 4, op.36, F minor. Pianist Jerome Rose will be the soloist.
The PPO offers opera treat on March 8, 2024 with Gaetano Donizetti's Don Pasquale, a semi-staged opera performance, to be conducted by Maestro Nowak.
PPO music director's mandate
The new PPO music director will be responsible for the preparation and implementation of the PPO's new direction including programs, concert season and training of musicians. He is likewise mandated to ensure that the level of musicianship and artistic quality meets the highest standard.
Nowak studied conducting, composition, and violin at the Ignacy Jan Paderewski Academy of Music in Poznan, Poland before receiving his doctorate degree at the Eastman School of Music in Rochester, New York. He obtained a Serge Koussevitsky Fellowship at Tanglewood, where he later became Kurt Masur's assistant. He won the prestigious Ernest Ansermet Conducting Competition in Geneva and bagged all the special awards, including the Grand Prix Patek Philippe, the Rolex Prize, the Swiss Prize, and the American Patronage Prize.
Asked if YouTube and other internet platforms were threats to symphony orchestras, Nowak replied: "Nothing will ever replace live orchestra music. An excellent recording no matter how well done can never replace music that is played live. Live music can connect better with audiences than recordings."
(All concerts of the PPO will take place at the Samsung Performing Arts Theater. Tickets are priced at Php3,000 (Orchestra Center), Php2,000 (Orchestra Side), Php2,500 (Loge Center), Php1,500 (Loge Side), and Php800 (Balcony 1). The PPO concert season is made possible with partners SSI Group, Inc., TBWA\SMP, Ascott Bonifacio Global City, and Lyf Malate Manila.)