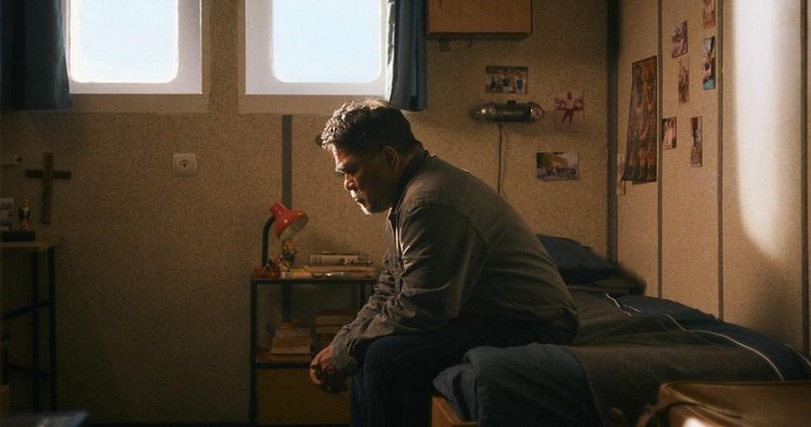 The Romanian film To The North by Mihai Mincan  headlined by  Filipino actors  Soliman Cruz  and Bart Guingona eluded awards in the Orizzonte section of the recently concluded 79th  Venice Film Festival.
But the good news is that the independent film critics of Venice presented the Premio Bisato D'Oro 2022 for best film for the Soliman Cruz-starrer.
It was the same Venice-based critics' group that gave  Nora Aunor her best actress citation in the same festival some years back for the Brillante Mendoza film, Thy Womb in 2012.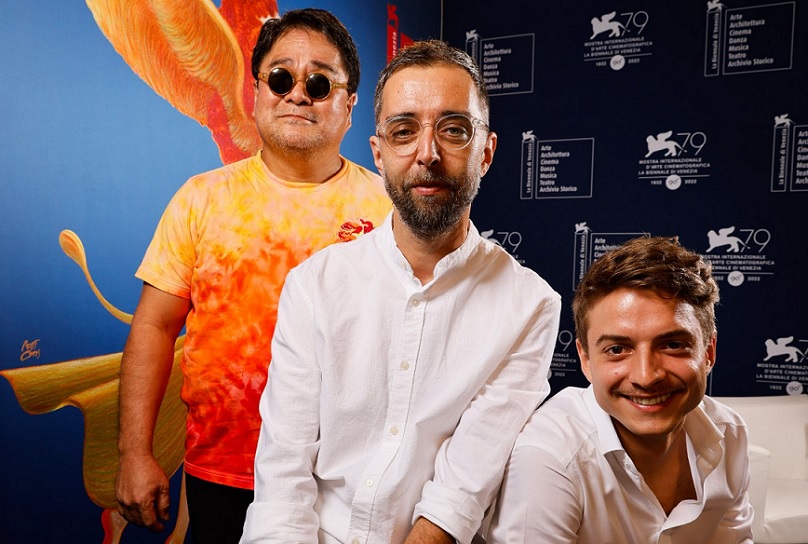 The cast of the Mihai Mincan film was given a rousing standing during its world premiere in Venice.  A teary-eyed Cruz stood up to recognize the ovation and admitted, "I don't know what to say. I am not used to this adulation. But I am extremely pleased the film ended on a happy note with a satisfied audience."
The actor said he was very detached watching the film for the first time. "Then the story gripped me just like that. I watched it without thinking I am in it. Then I realized I was part of a very special film."
The  79th Venice Film Festival ended Saturday night (Sept 10) at the Sala Grande at the Palazzo del Cinema (Lido di Venezia).
Laura Poitras' documentary All the Beauty and the Bloodshed won the 2022 Golden Lion for best film.
Cate Blanchett won best actress for her role as the classical conductor in Todd Field's Tar.
Colin Farrell bagged the best actor trophy  for his performance Martin McDonagh's The Bansees of Inisherin.
It will be noted that Filipino actor John Arcilla won the best actor trophy at the Venice film festival last year for his role a radio journalist  in Erik Matti's On The Job: The Missing 8.
Julianne Moore chaired the festival's jury alongside her fellow judges and distinguished film peers Mariano Cohn, Leonardo di Costanzo, Audrey Diwan, Leila Hatami, Kazuo Ishiguro, and Rodrigo Sorogoyen.
The jury chair pointed out in her opening remarks August 21: "I feel like so often the discussion around the future of cinema ends up being a discussion that's more commercial, more business oriented. When we talk about the future of cinema it often degrades into what the future of the business is. That's not the future of art."
Meanwhile, film critic Viktor Toth considered To The North "One of the most complex films from the East presented in Venice" and still "one of the most enjoyable and spectacular. "
"Through very intense close-ups and a powerful sound atmosphere, Bosun's monologues allow his interpreter, Soliman Cruz (known for his role as Wakwak in Norte – The End of History by Lav Diaz ), to express all his acting potential in a performance in which his deep timbre increases the intensity of every glance and exchange of dialogue, "Toth said.
He added: " The film is one of the most complex films from the East presented in Venice. It is also one of the most enjoyable and spectacular. Mincan does not hesitate to use action sequence plans, to develop a continuous underlying tension, to place the camera in unconventional positions, but at the same time he develops a very detailed thematic department through dialogues spoken in simple English, spoken as a lingua franca but who nevertheless manages to be the spokesperson for notable ideas and messages."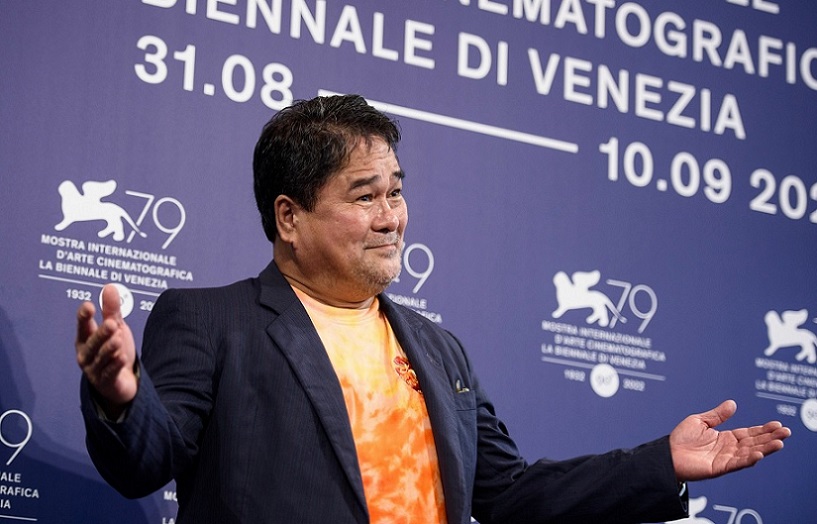 Unknown to many, Soliman Cruz's real life is also the stuff of living cinema.
He lost his father at age 11. At a young age, he found himself in a group of young dancers welcoming foreign visitors at Nayong Pilipino.          
Some years back under drug-induced moments, he lived along the seaside pavements of Roxas Boulevard living a loner's life.
He told a curious interviewer he felt like living in a seaside hotel during that time.
Actually his young life changed when he met Ateneo drama teacher Onofre Pagsanghan in the theater workshops. By foresight, Pagsanghan saw great promise in the young actor. Upon his advice, the then promising actor  ended up at the Philippine High School for Arts (PHSA) where his talent was further  honed by acting  workshops.
By a sudden stroke of good luck, Cruz was all over film and television and stage plays.
He was a loving father to a teenage gay son in  Ang Pagdadalaga ni Maximo Oliveros;  a deranged  womanizer in Iska; a  widow with  sensual desires in Gusto Kita with All my Hypothalamus; an oppressed worker in the film Manila Skies and an ex-convict In Lav Diaz's epic, Norte: Hangganan ng Kasaysayan.
On mainstream television, he was PNP Chief Alejandro Tarante in  FPJ's Ang Probinsyano, as Judy Ann Santos'  father in  Kasal, Kasali, Kasalo, and  Aga Muhlach's best friend in  Miracle in Cell No. 7.
To The North is actually his first film where he is the lead actor.
He  was in Venice for the To The North's world premiere. An airline deficiency resulted in his buying a substitute casual attire for the occasion. He  didn't wait for the awards night and came home minus his still missing luggage.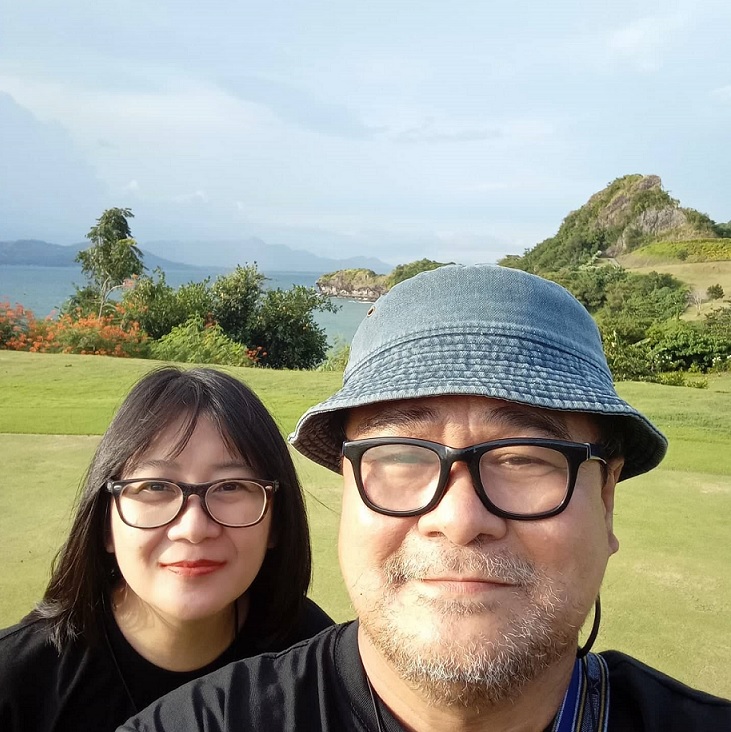 Upon arrival in Manila, he flew straight to Dapitan where he attended the festivities of Cinemalaya 18: Festival of Winners. (He was best supporting actor in the Cinemalaya entry Blue Room.)
He once told interviewer Shirin Bhandari to whom he revealed his whole life: "Art is a part of the healing process, People are being killed because of their addiction. We can change. There is hope and redemption for everyone."
This is something to think about for people behind the EJK mass killing.
(All photos courtesy of Ferdy Lapuz)