An online video endorsing senatorial candidate Christopher Lawrence "Bong" Go makes a sweeping claim about hunger and poverty that is not supported by data.
STATEMENT
The video, posted Dec. 5 on the Facebook page NDMstudios but which has since been taken down, features supporters of President Rodrigo Duterte singing a jingle to the tune of Hotdog's Bongga Ka 'Day and claiming:
"Tapos na ang araw ng hirap at gutom
Swerte ka't nakahagip tayo ng Digong
(The days of poverty and hunger are over
You're lucky we've got Digong)"

Source: BONG GO NA, BAI! (Suporta para kay Kuya Bong GO), NDMstudios Facebook page, watch from 1:51-1:55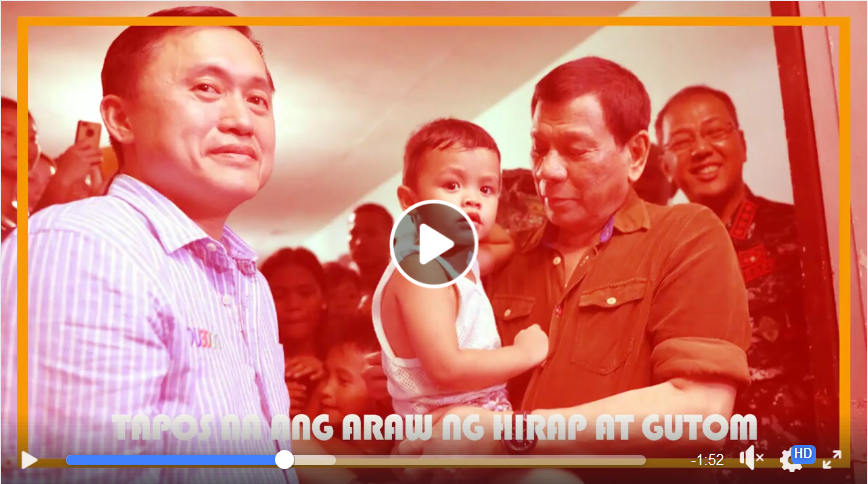 Go was previously special assistant to the President.
FACT
Government data and self-rated indicators do not bear out the claim; poverty and hunger have not been reduced to zero as the jingle presents.
Some 21.9 million — one in five Filipinos — were poor in 2015, latest figures from the Philippine Statistics Authority (PSA) show.
November 2018 data on multidimensional poverty, also from the PSA, show deprivations among Filipino families in non-income indicators such as education, housing, health and employment; no indicator notched zero.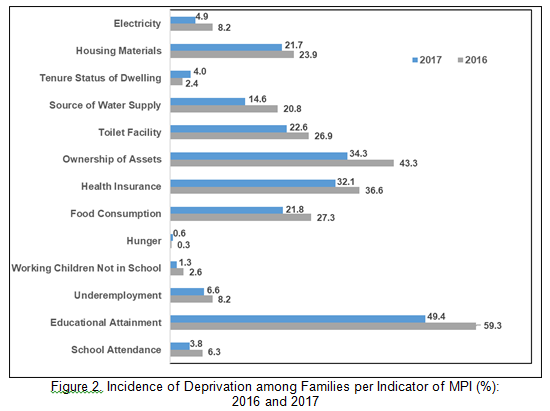 There also remain millions of Filipino families who consider themselves poor or say they have experienced involuntary hunger.
The Social Weather Stations' survey for the third quarter of the year found:
An estimated 12.2 million families consider themselves poor.
An estimated 3.1 million families experienced involuntary hunger at least once in the past three months.
Sources:
NDMstudios Facebook page, BONG GO NA, BAI! (Suporta para kay Kuya Bong GO), Dec. 5, 2018 (video taken down); video may also be accessed here
Philippine Statistics Authority, Filipino Families Are Most Deprived in Education, Nov. 14, 2018
Philippine Statistics Authority, Poverty Among the Basic Sectors in the Philippines, Jul. 18, 2017
Social Weather Stations, Third Quarter 2018 Social Weather Survey: Self-Rated Poverty rises to 52%, Oct. 9, 2018
Social Weather Stations, Third Quarter 2018 Social Weather Survey: Hunger rises to 13.3%, Oct. 12, 2018
(Guided by the code of principles of the International Fact-Checking Network at Poynter, VERA Files tracks the false claims, flip-flops, misleading statements of public officials and figures, and debunks them with factual evidence. Find out more about this initiative and our methodology.)
2018-12-12 07:41:54 UTC
2018-12-12 07:41:54 UTC
2018-12-12 07:41:54 UTC