Former senator Benigno "Ninoy" Aquino Jr. was not the reason the late strongman Ferdinand Marcos declared martial law, contrary to a claim by a story recently making rounds on social media.
The false story, posted Aug. 22 by website sabinya.com, bore the headline:
"Ninoy Aquino ang dahilan kung bakit nagdeklara nang Martial Law (Ninoy Aquino was the reason martial law was declared)"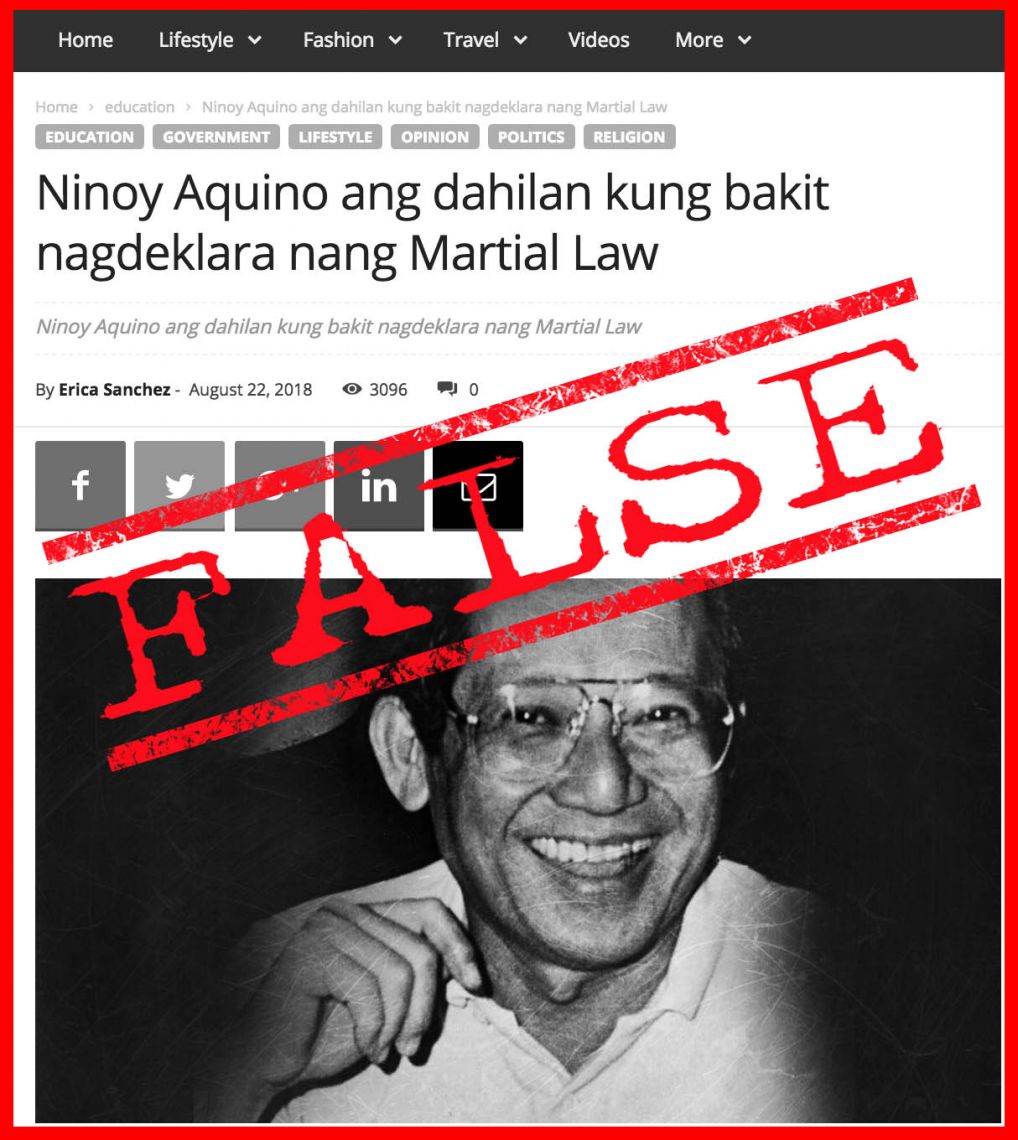 Marcos' Proclamation 1081, signed Sept. 21, 1972, placed the Philippines under martial law, citing "rebellion and lawlessness in the country" due to the operations of the "radical left," that is, the Communist Party of the Philippines and its armed wing, the New People's Army.
Aquino and other opposition leaders were among the first to be arrested when Martial Law was declared.
The false story, which could have reached more than 300,000 people, was posted the day after Aquino's 35th death anniversary Aug. 21. Social media traffic was largely generated by Facebook pages BongBong Marcos United and Bayang Pilipinas.
Sabiniya.com was created on Aug. 13.
(Editor's Note: VERA Files has partnered with Facebook to fight the spread of disinformation. Find out more about this partnership and our methodology.)