There was no shark in "Mariking" River.
A July 22 report published by website 360news.live claiming to show viral footage of the shark, swimming in what the writer might have meant to be Marikina River, only bore a clickbait headline and an empty story.
The fabricated report was titled:
"PANOORIN: SHARK NATAGPUANG LUMALANGOY SA MARIKING RIVER GRABE 4.4 MILLION VIEWS AGAD ANG VIDEO NA ITO (Watch: Shark found swimming in Mariking River, Intense, this video already has 4.4 million views)."
The story, however, did not carry any video. What it did feature were almost a dozen advertisements and a short paragraph discussing social media marketing.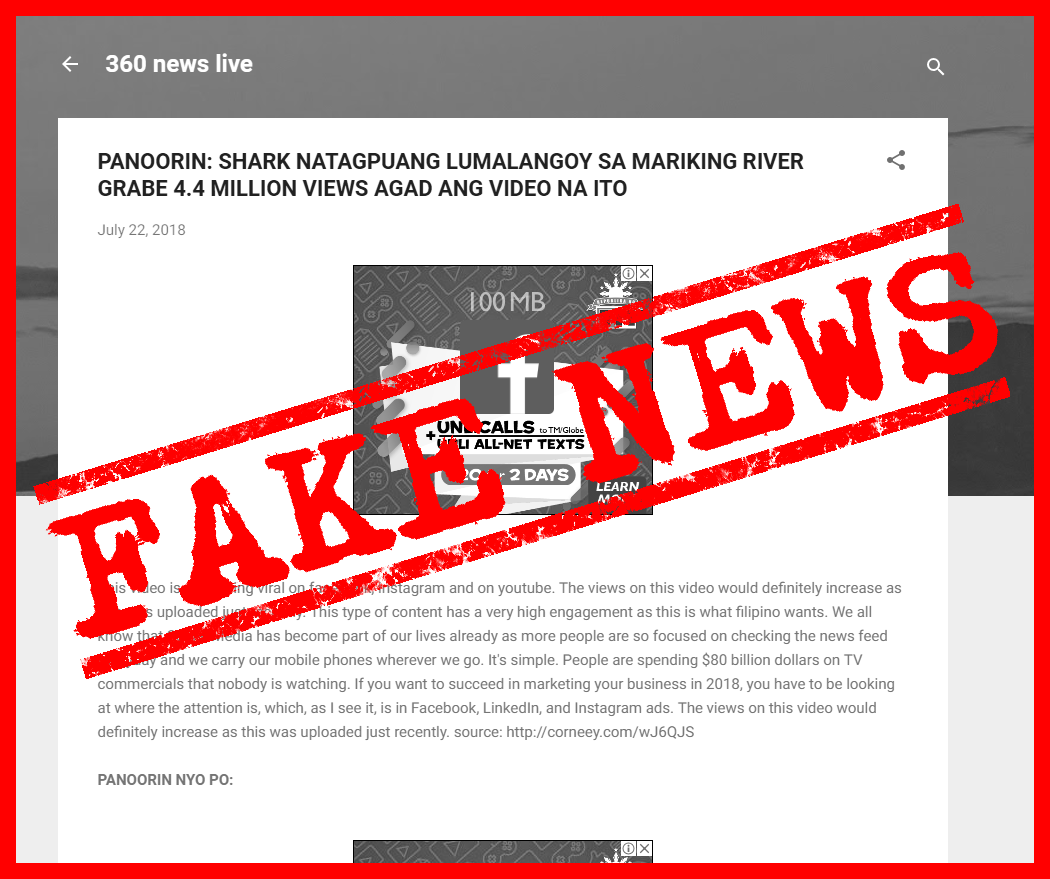 360news.live's fake news could have reached over 3.9 million people, and was published the same day Marikina River's water level rose 17.3 meters from heavy rains caused by Tropical Depression Josie.
Traffic to the story was largely generated by the Facebook page Cowork + Life and fanpages of celebrities Enrique Gil and Anne Curtis Smith. 360news.live had only begun publishing stories on July 17.
(Editor's Note: VERA Files has partnered with Facebook to
fight the spread of disinformation. Find out more about this
partnership and
our
methodology.)

2018-07-29 04:11:35 UTC>