Several Facebook (FB) accounts claiming to show parts of Bicol region ravaged by Super Typhoon Rolly (international name: Goni) last Nov. 1 falsely used two photos showing the wrath of a powerful typhoon that hit another region in the Philippines seven years ago.
A reverse image search reveals that both photos were those of Tacloban, Leyte after it was devastated by Super Typhoon Yolanda, also known as Haiyan. They were captured by Reuters photographer Erik de Castro on Nov. 10, 2013, and were featured in a Reuters report that day.
At least three FB posts bear out the false claim: the page Prayer and one FB user published the same wide shot showing a field of destroyed houses and claimed it shows "Guinobatan, Albay." Meanwhile, another FB user uploaded the same photo, and an image of people walking along a road filled with debris, and was wrongly described: "The aftermath of Typhoon Rolly (Goni) in Bicol."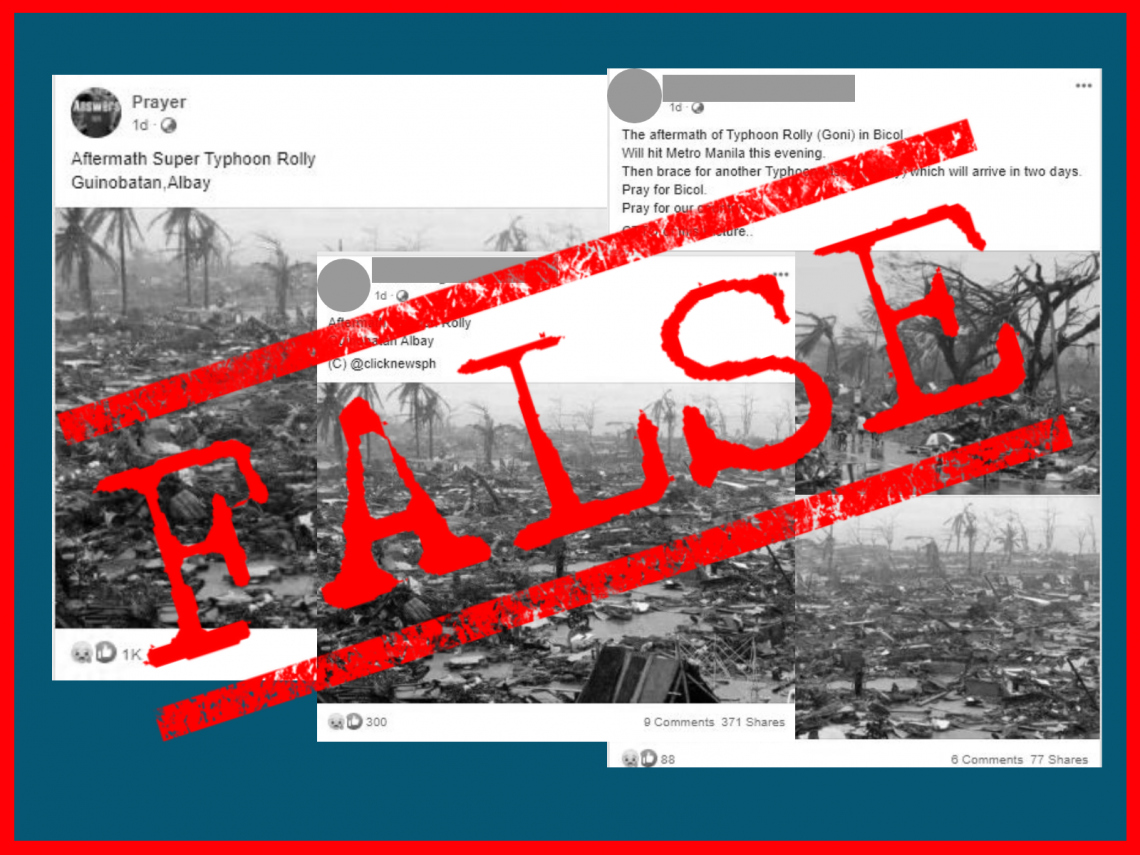 The photo showing destroyed houses originally had the caption: "People stand among debris and ruins of houses destroyed after Super Typhoon Haiyan battered Tacloban city in central Philippines," according to a copy of de Castro's photo in Adobe Stock Images.
Meanwhile, the second image of people walking along a road was originally captioned: "Residents walk on a road littered with debris after Super Typhoon Haiyan battered Tacloban city in central Philippines."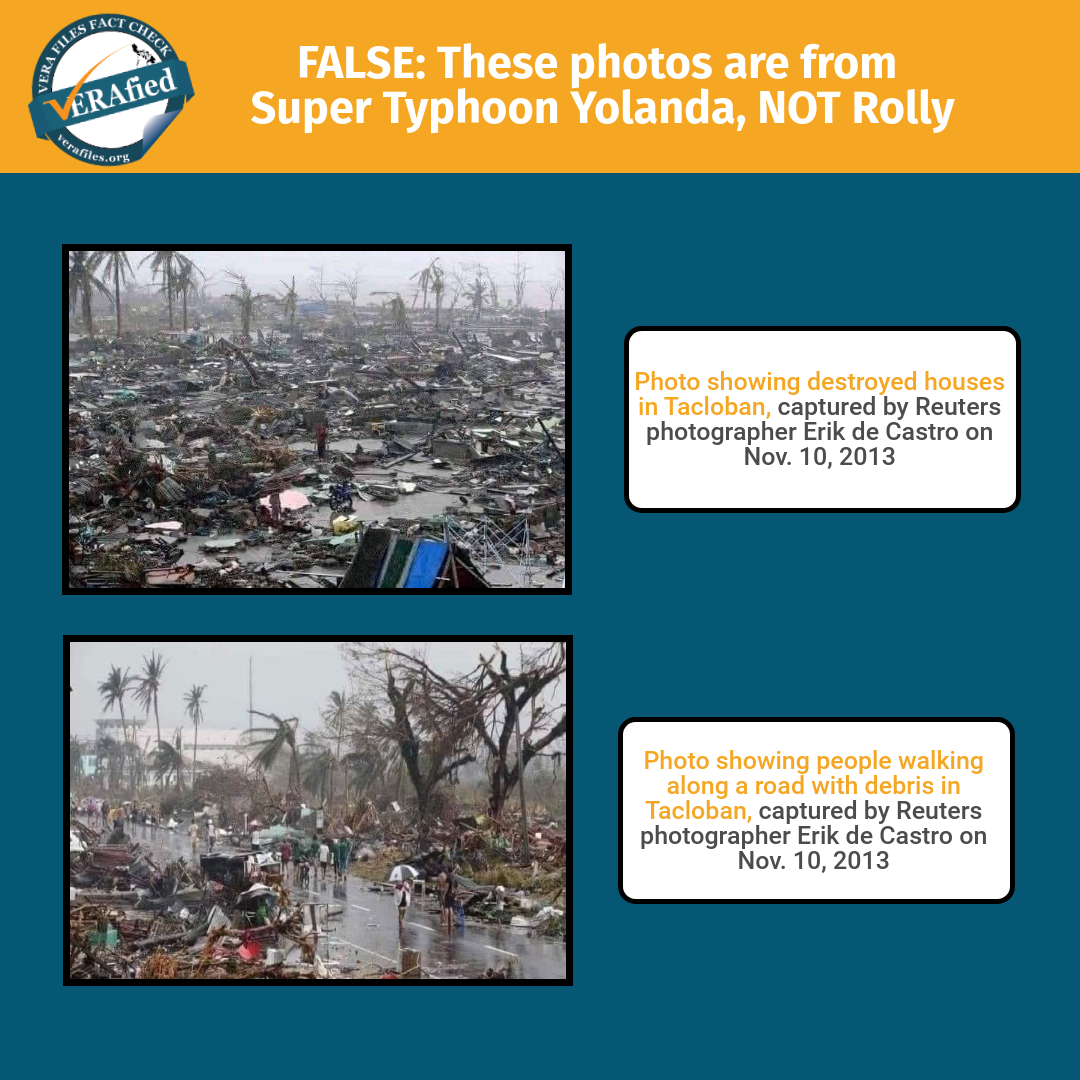 All three untrue FB posts were published on the afternoon of Nov. 1, several hours after Rolly, the world's most powerful typhoon in 2020 by far, made its first and second landfall in the provinces of Catanduanes and Albay in the Bicol region.
The National Disaster Risk Reduction and Management Council, in a Nov. 2 report, said Rolly had killed 17 people and displaced and affected over 402,000 families across six regions.
Rolly packed maximum sustained winds of 225 kilometers per hour, just slightly weaker than Yolanda's at 235 kph. The latter was one of the world's most powerful typhoons, killing thousands of people in central and eastern Visayas.
The three posts collectively received over 1,300 reactions and were shared over 2,500 times. Prayer's upload could have reached more than 454,000 people, according to social media monitoring tool CrowdTangle. Its top traffic generators are FB page RUDY Baldwin and public group "taga Roxas ako,,,,disiplinado ako…." The page Prayer was created in June 2019.
(Editor's Note: VERA Files has partnered with Facebook to fight the spread of disinformation. Find out more about this partnership and our methodology.)