A viral Nov. 14 video by Facebook (FB) page Kapitan VJ showed rampaging waters and claimed they were from dams that released water into Cagayan, one of the provinces ravaged by Typhoon Ulysses (international name: Vamco).
Its caption read, "#cagayanneedshelp #HelpCagayan NAGPAKAWALA NA NG TUBIG ANG MGA DAM (The dams have released water)."
This is false. All four clips featured in the 46-second video show different instances of flooding in Laos and Thailand.
The first clip, which shows a house being swept into a river, can be traced via reverse image search to a Sept. 23 video by TikTok user Khamsana Suliyamath (@kham3663). A report by Thai media organization NationTV the next day described the clip as having been taken at Long district, Luang Namtha province in northern Laos.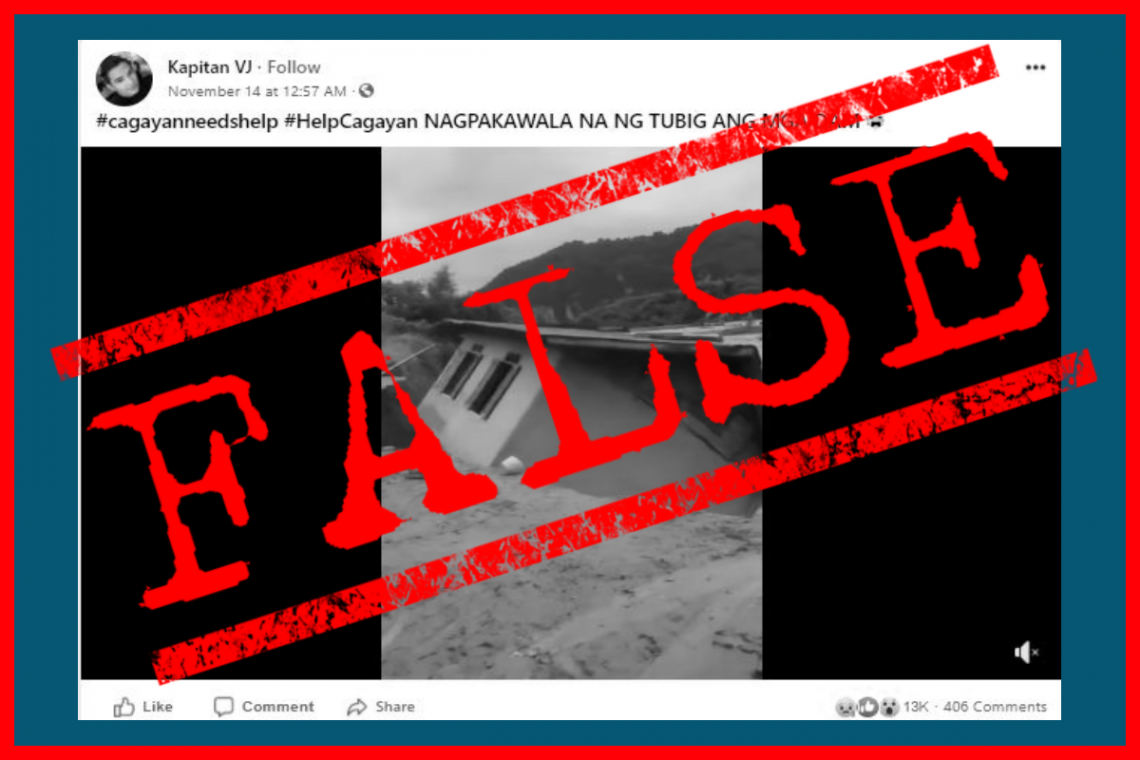 The second clip is over three years old. According to several news reports, it shows the collapse of a bridge along Mae Khan River in San Pa Tong district, Chiang Mai, Thailand. It was originally uploaded by a Thai FB uer on Oct. 24, 2017. Thai news reports said the flooding was caused by heavy rains in the upstream area of the Samoeng District in the northern province.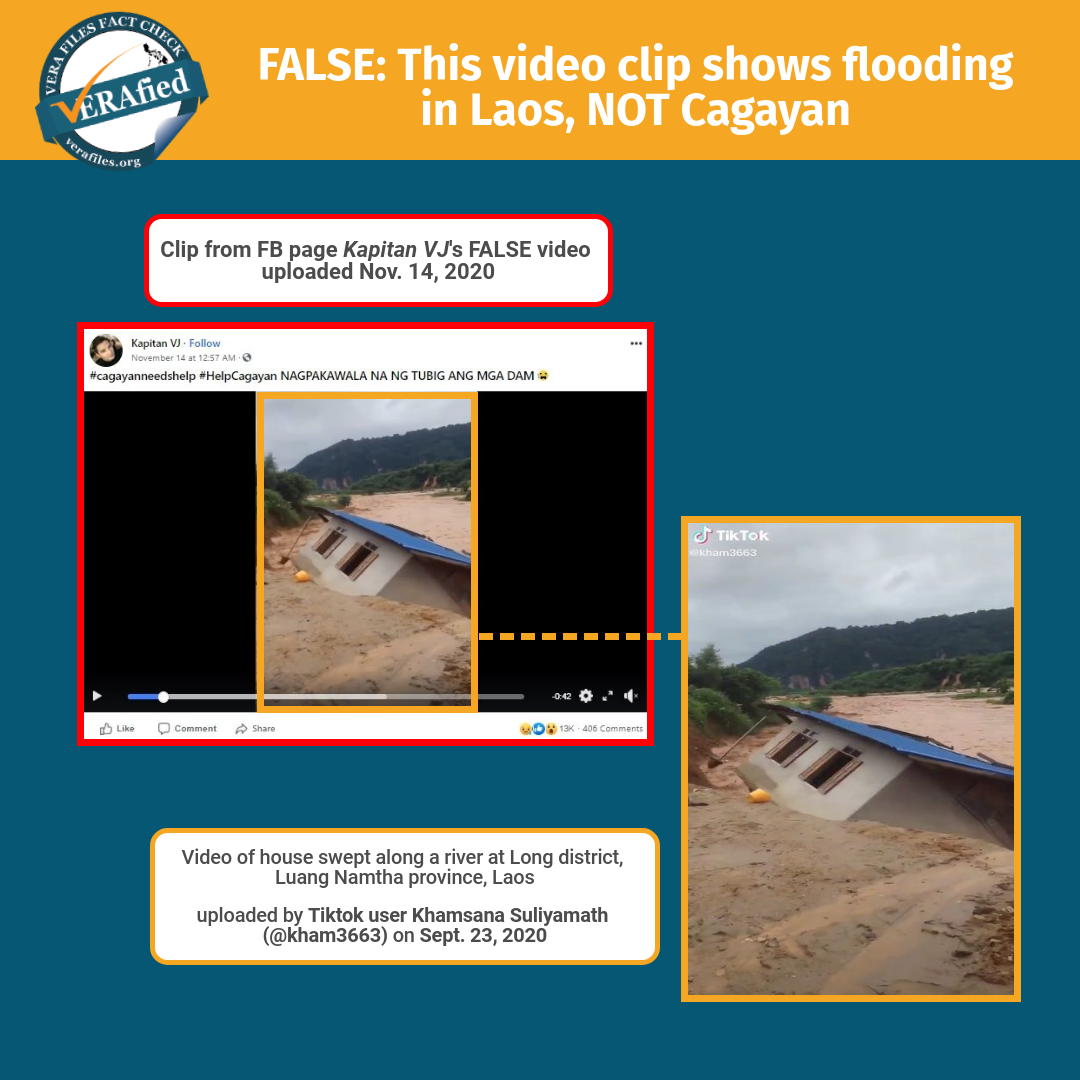 The third video was posted by multiple Laotian FB pages on Oct. 18, three weeks before Ulysses struck the Philippines. A translation of the posts' captions describes the footage as the release of water from "Selenong Dam" in Phin District, Savannakhet province, Laos, and was shot a day earlier by a person named "La Noy."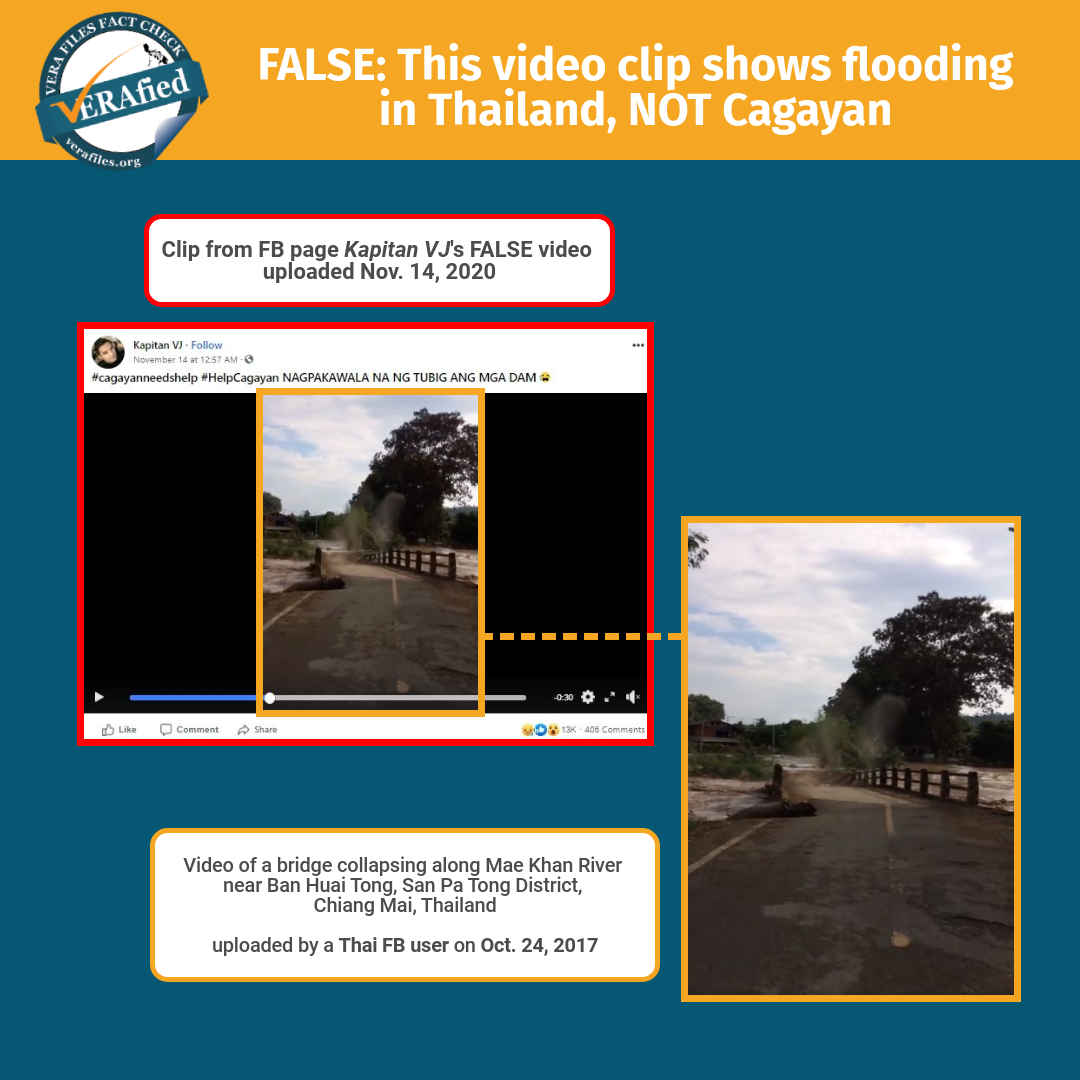 The last clip of a bridge being destroyed by raging flood water has been on the Web since July 30, 2018, uploaded by a Laotian FB user. A report by Radio Free Asia one day later, which carried a screengrab from the clip, said the structure was the Nam Long Bridge, also in Luang Namtha province.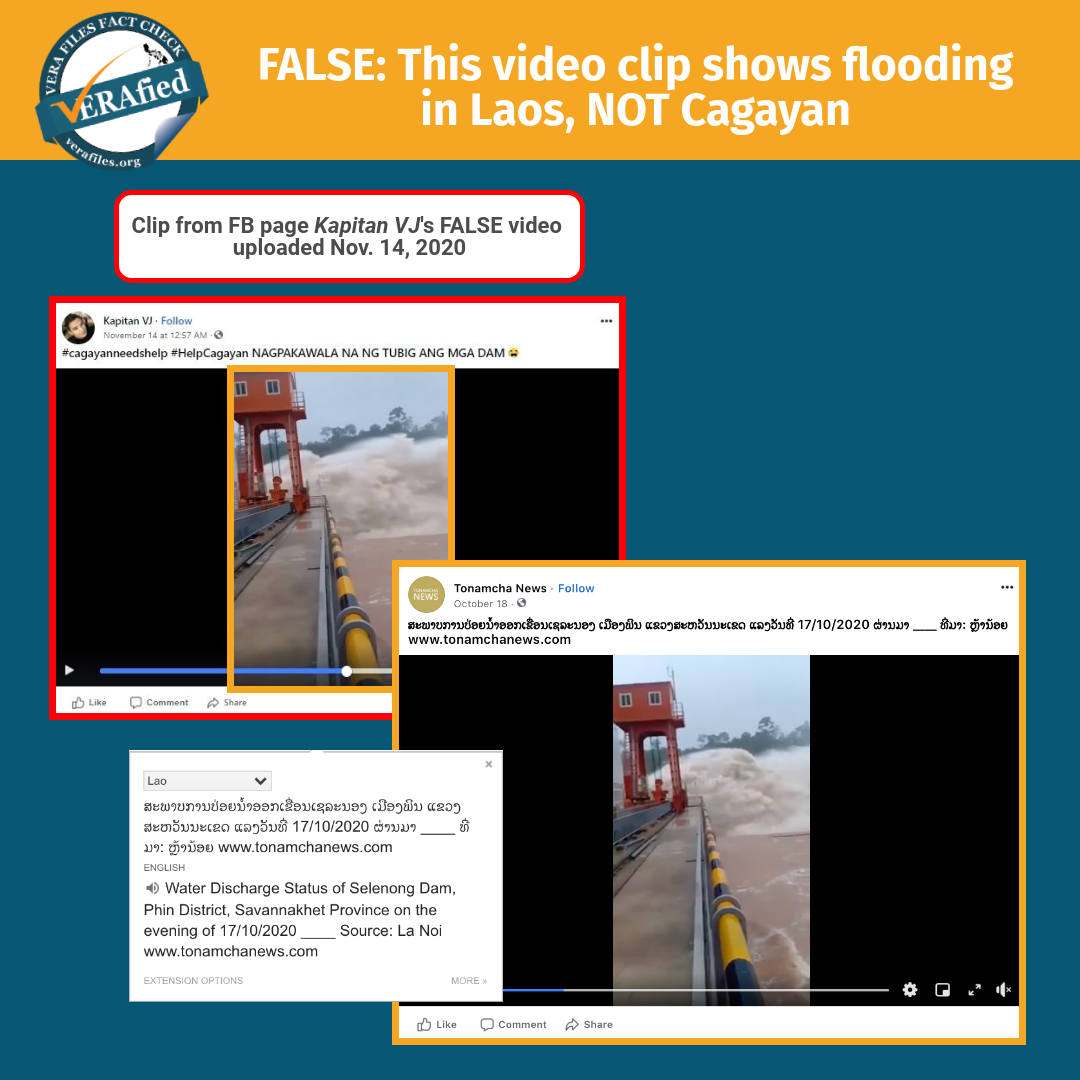 The erroneous video was shared days after Typhoon Ulysses made landfall on Nov. 11 and 12, bringing heavy rains in Luzon. The National Irrigation Authority's release of water from Magat Dam since Nov. 9 has been blamed for partially causing one of the worst floods Cagayan Valley has experienced in decades.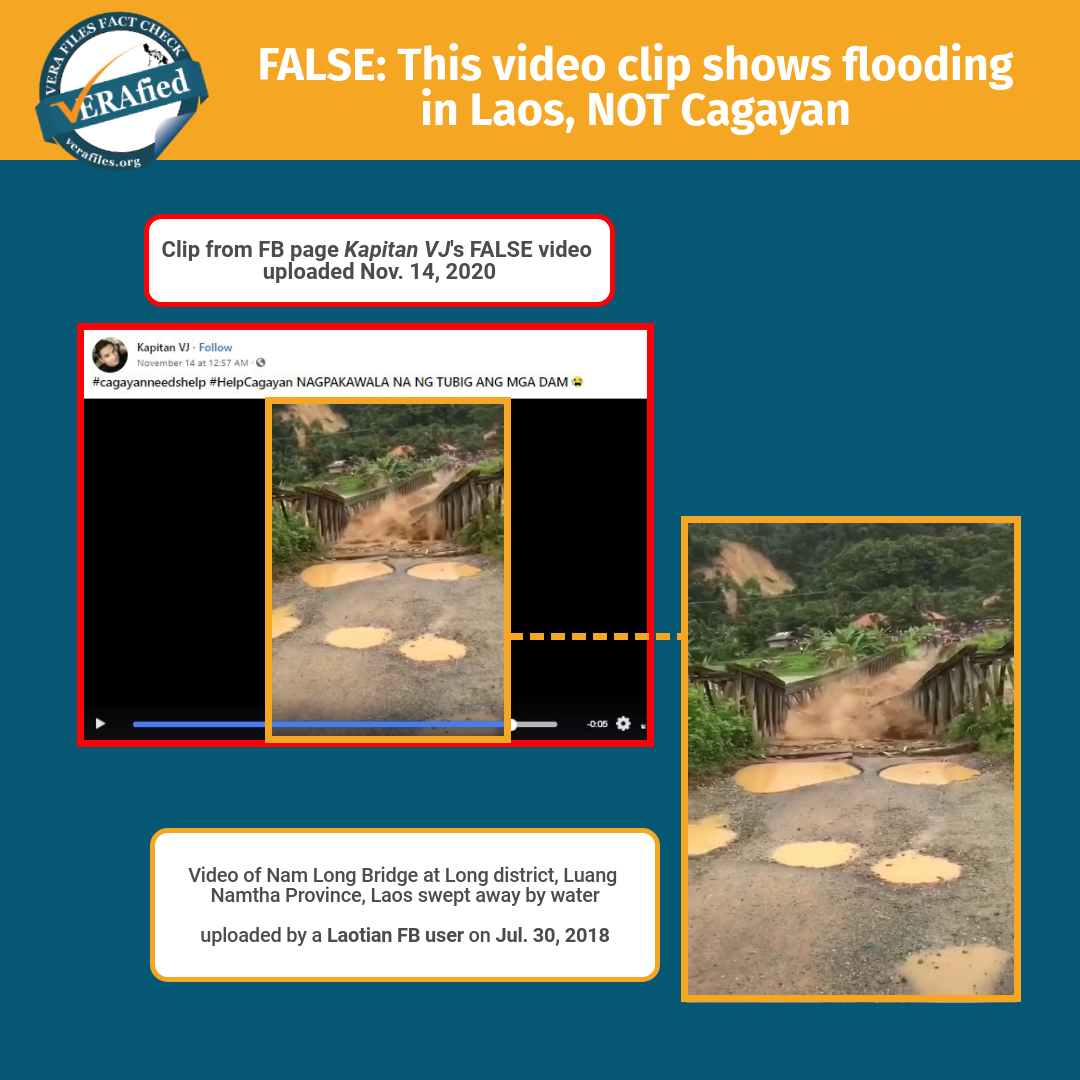 Kapitan VJ's misleading, untrue post now has over 286,000 views and more than 25,500 interactions on FB. It could have reached 607,000 people according to social media monitoring tool CrowdTangle.
The vlogging page was created in May 2017.
(Editor's Note: VERA Files has partnered with Facebook to fight the spread of disinformation. Find out more about this partnership and our methodology.)