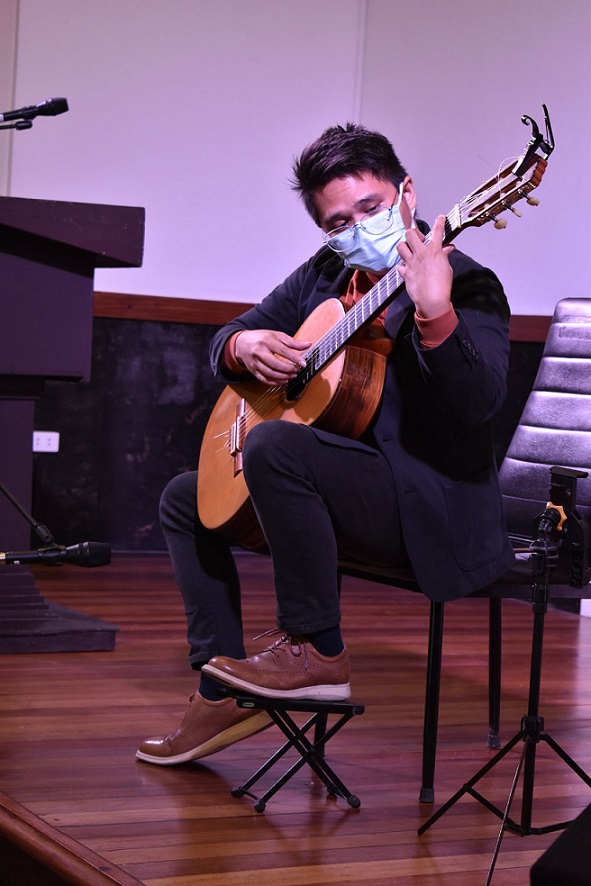 Classical guitarist Aaron Aguila had life-changing moments before the May 9 elections.
He received a standing ovation at the Catanduanes State University Auditorium April 27 and received the same reception at the Performing Arts Hall of the University of the Philippines Visayas in Iloilo City May 4 just five days before the presidential elections.
The concerts were his first live music making after two years of hiatus.
"The response surprised me," he said. "I did my best but I did not expect a standing ovation."
A music loving doctor Alvin Ravalo said after the island concert in Catanduanes: "Recuerdos de la Alhambra always works like magic. Ten fingers all doing the work, seemingly independent of each other. All this while he was staring at the chandeliers above him. And it was a titillating classical twist on the Beatles hit."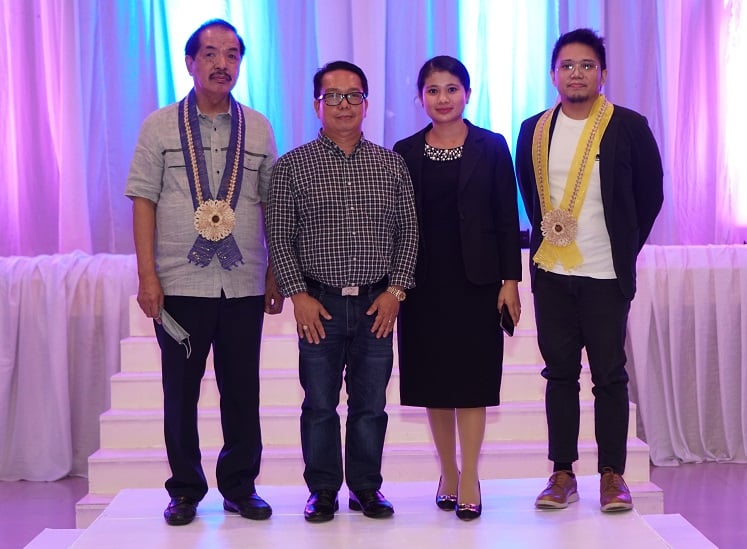 Carl Vecilles from the CSU Corporate Affair office: "We have to thank CSU president Dr. Patrick Azanza for bringing balance in science and the arts in the University. Aaron Aguila just gave us a powerful music and one for the history books."
Over in Iloilo City, audience response for the return of classical guitar after many years was equally ecstatic.
Music lover Jennifer Mae Ladrido whose mother — Maria Lourdes Ledesma Ladrido — is the grandniece of composer Nicanor Abelardo, enthused: "I took some time off from the hustle and bustle, the laughter and tears and all the drama associated with the circus called the elections to feed my soul. What a welcome treat was the guitar performance of Aaron Aguila. He indulged the audience with three encores, including a very haunting rendition of Ili-ili Tulog Anay. He was rewarded with a standing ovation which is very rare from a usually reserved and discriminating Ilonggo audience. I hope this signals the resurgence of arts and culture activities in Iloilo City."
The Iloilo standing ovation was led by Prof. Martin Genodepa, director of the Office of Initiatives in Culture in the Arts of the University of the Philippines Visayas. "This is a fitting event for the observance of the 75th year of UP presence in the Visayas," he said.
Media man Ted Aldwin Ong said, "It was a quick and intimate show but a substantial recess from all the (pre-election) noise."
Writer Tara Yap posted in social media,"It was not part of his repertoire (Here comes The Sun) but a great way to end the performance!"
Alex Moscoso Española who drove all the way from Antique to Iloilo to watch the concert said: "It was such a beautiful event! Bravo to Aaron Aguila!"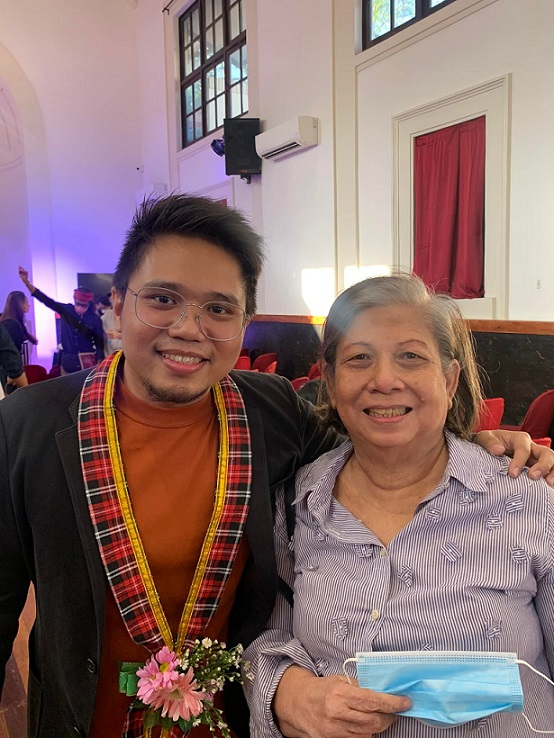 The euphoria was short-lived as five days after his latest post-pandemic concert, the candidate he was rooting for – VP Leni Robredo – lost in the presidential elections. Earlier, he  failed to see Robredo in Iloilo after the latter's Antique rally.
 The Catanduanes and Iloilo concerts marked the return to live classical music for Aguila who is the top prize-winner of the Jakarta ASEAN International Guitar Competition and the National Music Competition for Young Artists.
Like most of his colleagues in the music industry, he was totally unprepared for the pandemic. "I didn't have a job for a couple of months. But thanks God, I had a few savings that sustained me. I view it as a forced or mandatory rest from work (teaching guitar) and daily routine. I kept myself busy with recordings, online fundraiser concerts, collaborations, tinkering with cars, gadgets, etc. But I got to reflect a lot, too to the point I began to question my career. But now I am picking up the pieces so to speak with a new pace."
He admits he learned many things by doing a lot of online teaching. "More than the guitar, I got connected with my students more on a personal level, their daily struggles with the pandemic, school, family, relationships, everything. Online teaching taught me how to look beyond the skill of the person, look beyond the student's attitude, look at the person itself. Guitar teaching is a relationship."
He expounds on the magic of Tarrega's Recuerdos de la Alhambra which elicited a standing ovation in Catanduanes and Iloilo. "The tremolo, the balance and control. I haven't played it for a long time. It's a like muscle that you need to build with more exercises. The challenging thing about it is most people know about this piece. More so now as it was used in a Korean drama, Memories of the Alhambra. It is a standard repertoire for classical guitarists and one of the challenging things is how you will play it without sounding just like other guitarists. Now I am more concerned with my personal touch and how artistry can come out from this piece. When I was younger, I stayed away from listening to it because everyone was playing it.  And I thought I already know how to play it. Just before my Catanduanes and Iloilo concerts, I stumbled upon a random video of David Russell playing Recuerdos. I said okay let's give it a try. I was mind-blown by his left-hand fingering. It made the balance of the voices better and solved technical issues that I haven't seen from anyone. I got excited again to learn this piece. Now I have a different and fresh view about this piece. Why do people love it? The kind of atmosphere that it gives you. Peaceful, hopeful. Easy to listen to. Like a clear whisper in your ear."
Even his driving force for performing has changed drastically. He has gone beyond trying to impress his audience and has come face to face with music as it should be defined.
 "If trying to impress is your driving force more than the honesty with your music, then you need to reflect, "he said.
And reflect, he did: "I believe the pandemic happened for a reason. The pandemic exposed a lot of things and one of them is your heart when you play. Do you play just to impress people? Serve yourself? For popularity? For money? Or maybe you had a lot of concerts before and you took it for granted and it became a routine job. Again, it's not bad to have those things. But if those things are at the center of your heart, then you have to think about it. In my case, I just want to be honest with my music, my guitar and to my audience."
Aguila is one of the guest artists in the launching of Kerima Tariman's last book of poetry, Sa Aking Henerasyon: Mga Tula at Saling Tula on Sunday, May 29, 2022, 4 to 7 p.m. at the Conspiracy Garden Café along Visayas Avenue, Quezon City. Text 09065104270 to reserve copies.