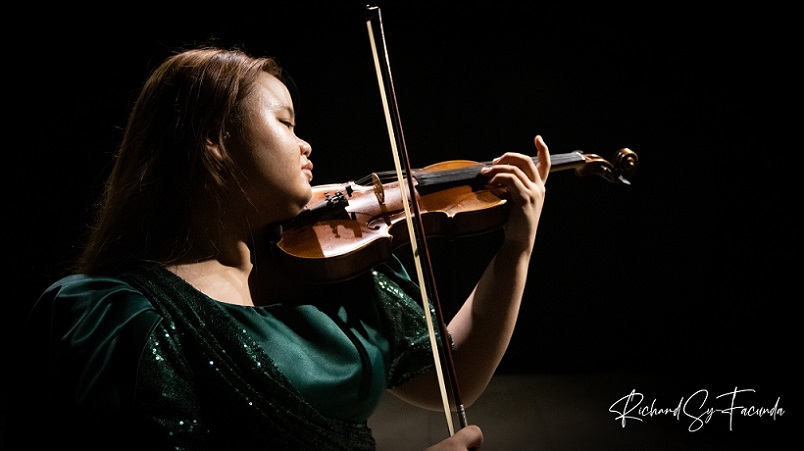 When violinist Jeanne Marquez, 19, performs at the Manila Pianos on August 17 with pianist Gabriel James Frias, her family for sure would be supporting her quietly.
After all, she belongs to a houseful of musicians.
Apart from her, brother Jason, 22, plays the clarinet and has just wrapped up two well-received concerts in Manila.
The youngest, Johann, plays the flute, but is not keen on making a career out of it. At least for now.
 Jeanne, now into her sophomore year at the Juilliard School in New York, has quite a lot to be thankful for.
In the beginning after she passed the Juilliard audition and finally got accepted, many things were playing in her mind.  What if she doesn't meet their expectations?  What if she doesn't connect with her assigned teacher?  What if she doesn't do well under pressure and fail to meet expectations?  Was Juilliard a good choice (she was accepted in five other good schools)?
She only has to go on and constantly remind herself: continue working hard and do your best.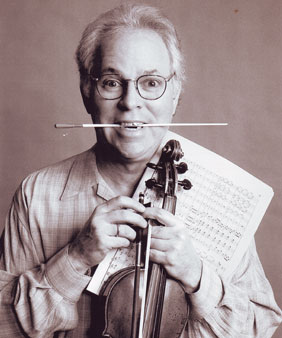 Finding a good teacher was the first initial discovery on her first semester. "My lessons with my teacher, Joel Smirnoff, is something that I always look forward to. During our lessons, we focus on one thing until I fully understand what he wants me to achieve."
Quite tough was when she was learning Bach's Partita No. 3 in E Major and Gavotte en Rondeau. "He was showing me how intonation works especially in Bach's compositions. He was very picky about my intonation. For about three or four lessons, I just played that one movement, and we would only work on four or five lines of the composition!"
She thought her pieces were the easiest of all Bach's solo pieces. It was the opposite. "Mr. Smirnoff has taught me a lot of valuable lessons in a short amount of time. I look forward to learning more from him in the next three years."
As for the August 17 repertoire, she is close to some composers for a lot of reasons.
Like Sarasate's Zigeurneweisen was her dream piece when she was just starting. "Being able to perform it now is thrilling. The reason why I chose this particular  Mozart's sonata is because of my first chamber music performance at Juilliard. Our quartet was assigned to play Mozart's String Quartet No. 19 ("Dissonance" K. 465).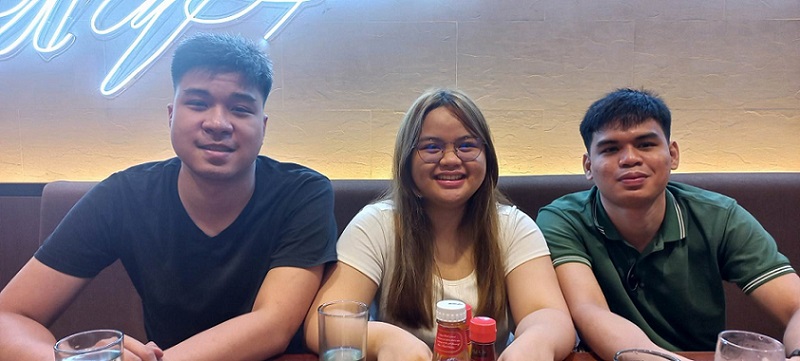 Throughout their coaching sessions with their professor, she was amazed at how much detail was needed to execute Mozart's compositions. "I want to incorporate all the things I've learned from our Mozart sessions into my performance."
Into her second semester, she finished learning the Brahms violin concerto. But with only a little over a month left before the academic year ends, she thought she should learn a short but fun concerto for the remainder of the year – the Wieniawski Concerto No. 2 in D minor. "After watching Hina Maeda's rendition of this concerto, I was really inspired I decided to learn it before my juries at Juilliard." (Maeda is first prize winner of the 16th International Wieniawski Violin Competition.)
Having other musicians in the family is a blessing.
"It is an enriching experience. In our younger days, we used to visit churches and have afternoon mini-concerts. Sharing the same passion for music strengthens our bond. It allows us to share and learn ideas, techniques, and experiences from each other. One advantage of having an older sibling who is also studying music is that I can ask him to teach me if I don't understand my lesson. When I was struggling with rhythm, (Kuya) Jason patiently taught me."
Her parents made no intentional effort to encourage them to become musicians. When she and clarinetist brother decided to pursue professional careers in music, her parents gave their full support. "They set only one condition for us: to give our best effort or else give it up.  They also made sure we understood the sacrifices needed to support our musical education."
Their parents – Ronnie and Jennifer Marquez — find a fulfilling life seeing musicians in the family.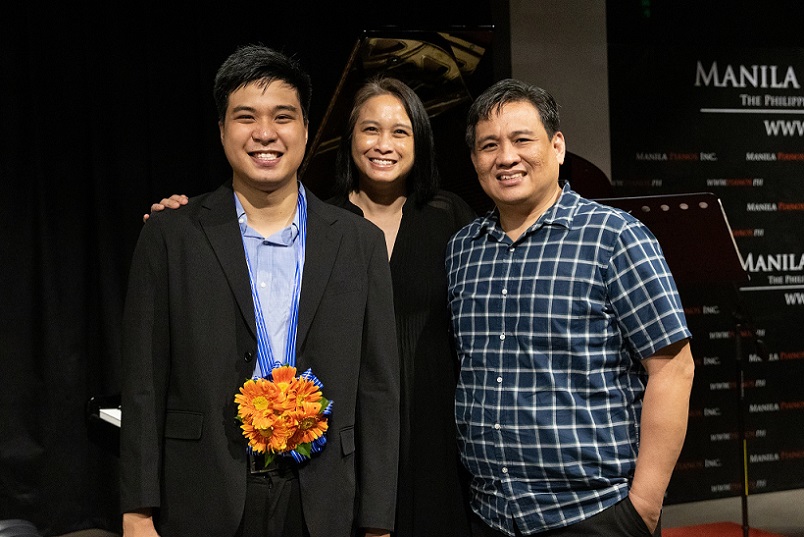 To be sure, theirs is not a typical family in many aspects. "As early as 6 a.m. when Jason and Jeanne were still young, music would be heard in our house. I required them to practice before and after school. Seeing their passion for playing their instruments and their determination to pursue music as a career, we told them to give their best. We made sure they understood the sacrifices my husband and I would make to support their lessons and maintain their instruments."
For one, Mrs. Marquez stopped working to be their driver and accompany them to rehearsals and performances. As a result, they rarely ate in restaurants or do outings due to their tight budget. It helped a lot that Jeanne became a scholar of Standard Insurance."
 "It is pure joy seeing Jason and Jeanne perform on stage and seeing how much they really love and enjoy what they are doing. That they were accepted in their dream schools was another blessing," the proud mother said.
The August 17,  7 p.m. performance of Jeanne Marquez and Gabriel James Frias is in memory of Kerima Lorena Tariman, poet and revolutionary, on her second death anniversary. Copies of her last book —  Sa Aking Henerasyon, Mga Tula at Saling Tula —  are available at the concert venue. Program includes  Sarasate's Zigeurneweisen,  Paganini's Cantabile, Mozart's  Sonata in E minor, K. 304, Romero-Suarez – Katakataka  and      Wieniawski's  Violin Concerto No. 2 in D minor.
Regular tickets are sold out but extra seats will be made available before the concert. Call 09065104270 for inquiry.