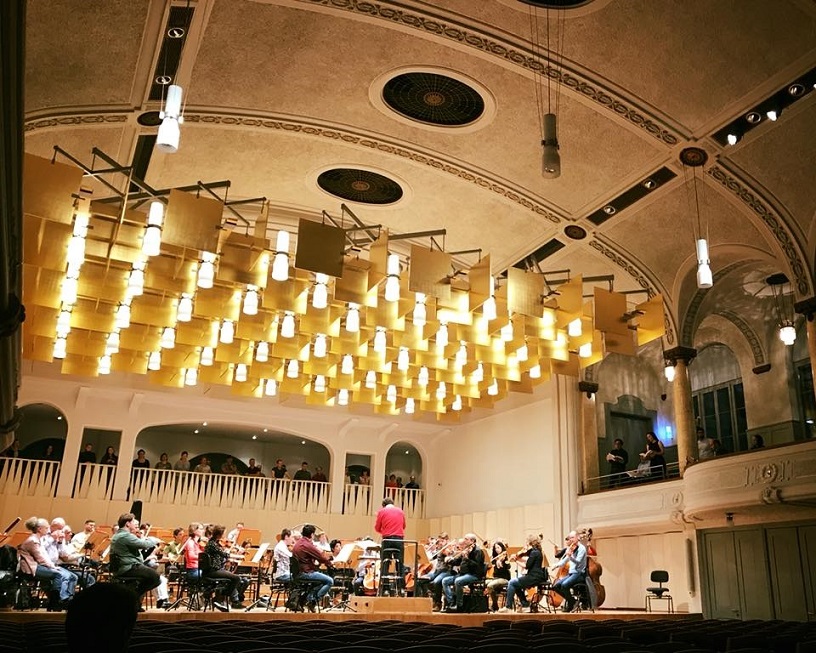 First rehearsal of Il Pirata with the St. Gallen Symphony Orchestra under Pietro Rizzo.
Filipino tenor Arthur Espiritu re-explores the bel canto territorywith a debut role as Gualtiero in Bellini's Il Pirata opening at Theater St. Gallen in Switzerland on April 28, 2018.
It is his fourth Bellini opera after I Capuleti, La Sonnambulaand I Puritani. The first he finds the easiest but Sonnambula and Il Pirata are just as hard. "Although one can argue that the role of Elvino (Sonnambula) is much longer singing-wise, Pirata is hard because of its high tessitura and the demand for a good bel canto technique to sing the florid lines, the legato lines and the soft overlying notes above the passaggio."
The role was first sang by tenor Giovanni Battista Rubini in its first performance at the La Scala di Milan in 1827 and has since then been identified with Franco Corelli in the late 50s when he sang it with the legendary Maria Callas as Imogene in the same revered temple of opera.
The tenor said he started studying the part since last year after he consulted his teachers in New York and New Orleans if it was something he could do. To his relief, the role has settled comfortably into his voice. "I was a bit self-conscious about it for a while. For one, the tenor role sits very high in the tessitura.It is an entirely different register if you ask me.There are some perilous peaks and valleys musically in the opera. Gualtiero's first aria, Nel Furor delle tempeste is very aggressive and already at the beginning of the opera you have to sing an aria with a high D! On the other hand, the duets and trios are calm, but they have challenging scenes that need your entire concentration to be able to sing it with bravura. On top of that, you have to deliver beautiful soft legato lines in all places on the passaggio. Indeed, it is challenging musically."
To him, the character of Gualtiero represents a true heart-broken man."Defeated in battle, lost his woman to another man, tries to seek revenge and get his woman back, but all in vain.It's a sad situation for him.Thankfully, we have a brilliant director who can bring life to it.With all the long repeats musically, it does not invite continuous flow of the drama.What Ben (the director) did was very imaginative.Now, it's more cohesive dramatically."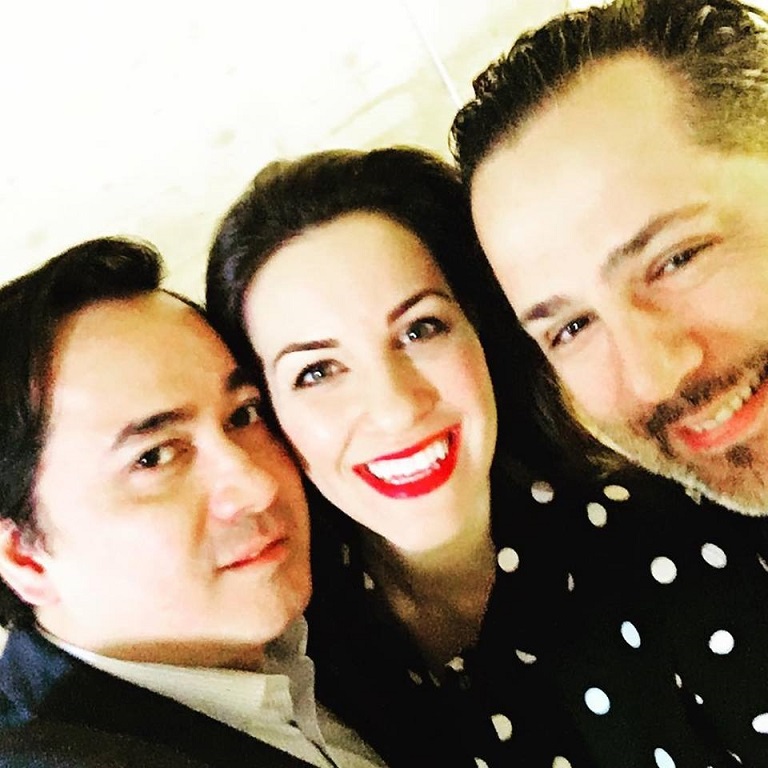 Tenor Arthur Espiritu with soprano Joyce El-Khoury and baritone Marco Caria. Another Bellini role for the Filipino tenor.

Apart from the Filipino tenor, Il Pirata stars Joyce El-Khoury as Imogene and Marco Caria as Ernesto with direction by Ben Baur with the St. Gallen SySymphony Orchestrander the baton of Pietro Rizzo.
The tenor further revealed."The first rehearsal was fun!Because our director (Baur) and our conductor (Rizzo) works well together, they have put together a good plan for the show.Joyce (El-Khoury as Imogene) is such a wonderful person and very down to earth.Marco Caria (Ernesto) is an amazing baritone.A nice guy to boot."
Rizzo was the same conductor Espiritu has worked with in Rigoletto in Germany and Boheme in Sydney. "He is wonderful to work with.Such a nice man and very singer-friendly."
For the moment, he can only aspire for an ideal Gualtiero suited to his own temperament and he has two models in mind. "I want to achieve that level of registration that Giuseppe Morino employed.He uses that voce-mista technique and manages to sing pianissimo with fullness.And combine that to the prowess of Rockwell Blake. But then, I want to define my own kind of Gualtiero by having full command of the role so that I don't have to worry about technique when I'm acting and playing the role. For full character portrayal, I can always tap into those moments when we lose loved ones, thinking about someone that got away in an unrequited manner.But, you cannot of course be affected by the raw emotions."
After two months of Il Pirata, the tenor leaves the Bellini character to sing Alfredo in Verdi's La Traviata in Vienna opening July 7 until August 3, 2018.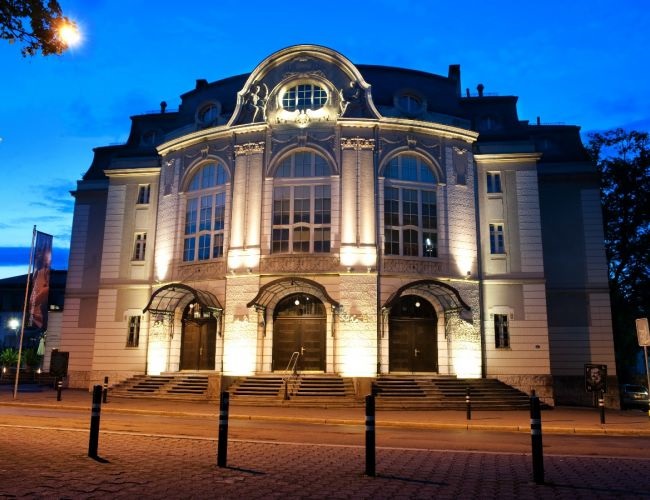 The Theater St. Gallen in Switzerland. The opera house defined him as a singer of consequence.

He sees the sudden vocal transition from Bellini to Verdi as manageable. "I have made the transition from Boheme to Traviata, but it took a little while to get the body used to the placement and conditioning.I would probably see how my technique holds up.One can never tell how the body reacts to certain repertoire shifts, but one can always trust a good technique to tackle different kinds of repertoire."
St. Gallen with a population of 160,000 represents the center of eastern Switzerland.Its opera house was one of the very first theaters who took him when he was just starting his career. "It means a lot to me that an organization has been very loyal to me and have used me in a lot of their productions.I'm very lucky and thankful for this friendship with the theater.Its opera audience has lovingly embraced me through the years."