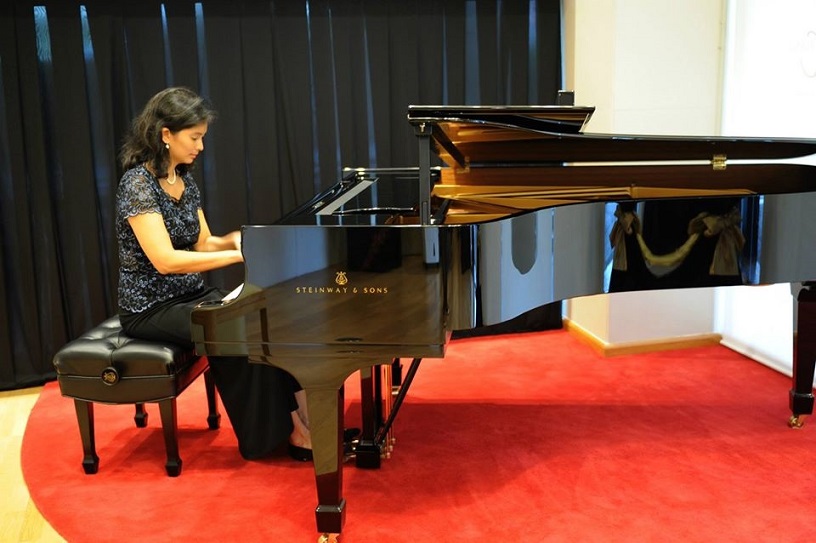 Pianist Mariel Ilusorio at Steinway Boutique

A grand celebration of Beethoven's 250th birth
anniversary unfolds in Manila on Saturday February 22 with the country's
leading artists interpreting some of the composer's works in special recitals.
It is a coincidence that one of the country's leading
pianists, Cecile Licad, was honed by eminent pianist Rudolf Serkin, considered
one of the greatest interpreters of Beethoven in the 20th century.
Licad is also in the concert line up of the Maryland
Lyric Opera along with Leon Fleisher, another great pianist with direct link to
Beethoven.
Fleisher was the youngest student ever of piano icon
Artur Schnabel who studied with keyboard giant and pedagogue Theodor
Leschetizky, a pupil of Carl Czerny, who in turn studied with Ludwig van
Beethoven.
Italian pianist Christian Leotta once told me after his all-Beethoven recital in Manila
some years back: "How they play Beethoven is also my idea of how this famous
composer should be interpreted. I can't define it, but interpreting Beethoven
needs a special attention to the way you should produce the sound and how to
sustain it and make something magical out of it. You discover that special
something by constant practice."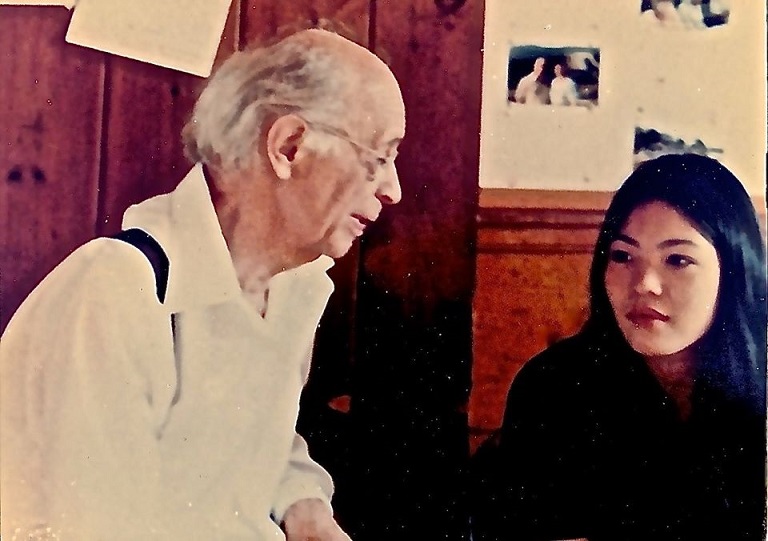 Cecile Licad with the greatest Beethoven interpreter
of the 20th century, Rudolf Serkin.

A New York Times review of Serkin's 1941 recording of
Beethoven "Kreutzer" sonata with violinist Adolf Busch rhapsodized:"Busch seems
at times to be playing his violin not with a bow but with a saw, while Serkin's
thrillingly torrential yet manically precise pounding seems to shudder the
frame of his mighty Steinway. The frenzy of such performances is a rage of
virtue, the sound of a passionate devotion that borders on possession."
Happening on Saturday, February 22 at Manila Pianos is
an all-Beethoven program consisting of the Archduke Trio, the Sonata in A
Major, Op. 47 "Kreutzer" and the Cello Sonata in F Op. 5 No. 1.
Featured artists are violinist Jeanne Rafaella Marquez,
cellist Justin Vincent Louis Talusan and pianist Mariel Ilusorio.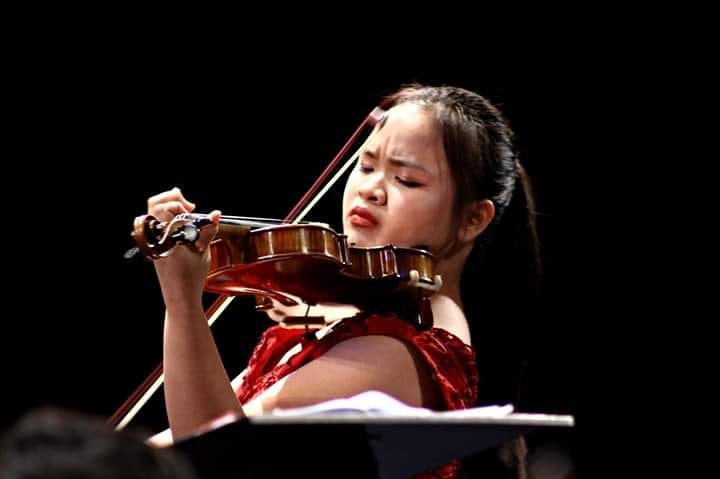 Violinist Jeanne Rafaella Marquez in performance

For the young violinist, Beethoven simply heightens
her emotion. "The way Beethoven writes his music is very special, whatever he
felt at the time of writing is always embedded on the pieces in which he wrote.
The challenge in playing Beethoven's music is figuring out the way he would
have liked it to be interpreted. The challenge of chamber music in my opinion
is being able to connect with the music and the players at the same time and
also being able to feel each other's presence."
For the equally young cellist, Beethoven represented
the intensity of classical music at his time. "Beethoven always tried something
new with his works and it isn't surprising to me that he was one of the
composers that pushed the classical era to a new one."
For him, the challenge is being extremely aware of
fellow musicians while being in control of one's own playing. "You can have
different opinions and you will have to find a middle ground. You have to
adjust to different sounds and find a unified sound that blends together."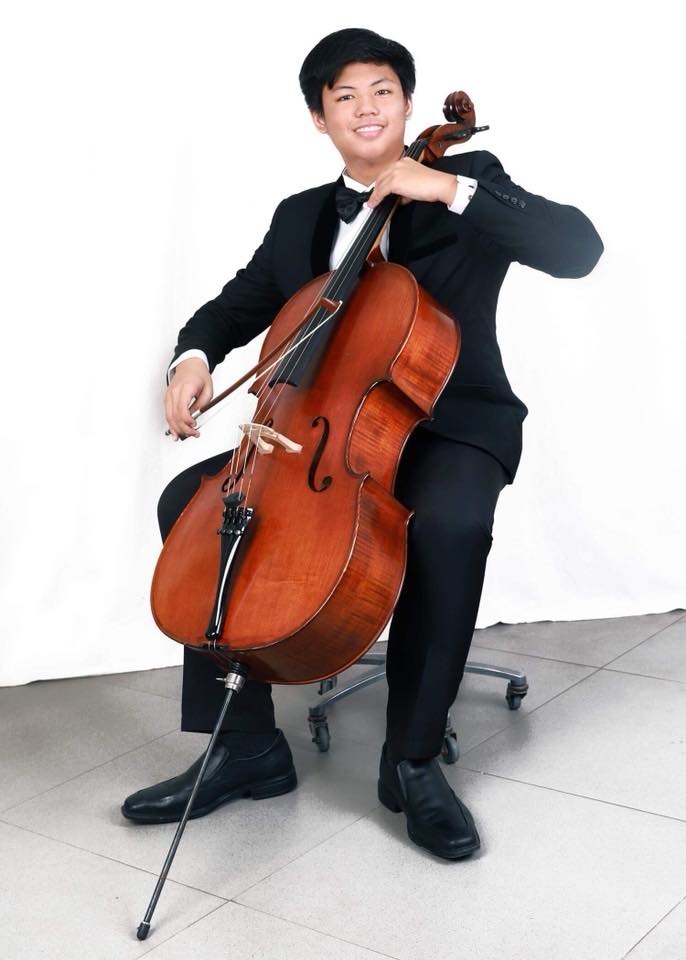 Cellist Justin Talusan

For pianist Ilusorio, chamber music is supporting
co-players all the way. "I strive to support my partners as much as I can to
make them feel free to express what they want to with conviction while also
being able to express what I want to say about the music. I want to inspire
them and give them positive energy to feel comfortable and create a special
atmosphere that will communicate joy and beauty to the listeners. I strive to
feel the music together and be sensitive to each other."
For her, Beethoven represents the highest artistic
level of classical music with a lot of power, drama, and a whole range of
emotions that express many facets of life. "He is intellectual, emotional, and
spiritual. His music is a complete expression of life and art."
(For tickets, call Ticketworld 8891-9999 and
CAEO at 87827164 or 0918-347-3027. The festival is made possible in partnership
with the Manila Piano Artists Series and Embassy of Singapore with Marco Polo
Ortigas Manila — the official residence of the festival– with DZFE.FM the
Masters' touch, Smart communication, Enrique Zobel Foundation, Novellino Wines
and National Commission for Culture and the Arts.)