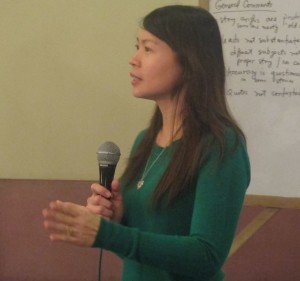 By JAKE SORIANO
LAWYER Darlene Pajarito had her first brush with human trafficking in 2004 as an assistant prosecutor in Zamboanga City. Since then securing justice for victims of the crime has become almost like a mantra to her.
Initially she only wanted to observe her boss, Zamboanga City Prosecutor Ricardo Cabaron, prosecute a trafficking case and learn from him. "I practically followed the case, until one time he told me, 'Darlene, you do it. Finish this case," she recounts. "And of course I had to finish it. It was an order from my boss."
In her first case she secured the first conviction of a sex trafficker in the Philippines in 2005, a feat that led to many more.