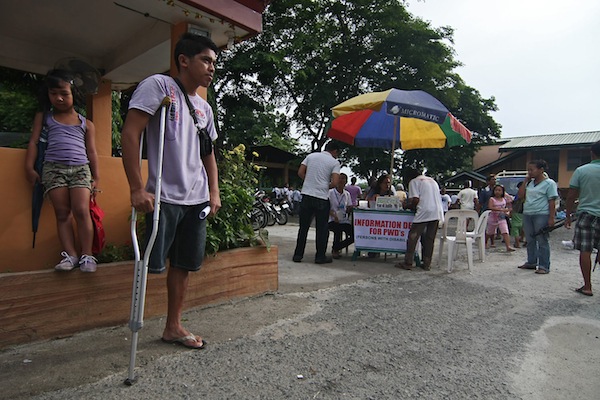 By VERA Files Correspondents
THE Commission on Elections failed to make the 2013 elections friendly to persons with disabilities, despite its own resolution and a massive civil society campaign to make the elections more inclusive, pro-PWD groups said in their assessment.
This led to voter disenfranchisement in some areas, according to the Legal Network for Truthful Elections (LENTE), an organization of lawyers, law students and paralegals which monitored Comelec's compliance with Comelec Resolution 9485.
Of the 362,113 registered voters with disabilities, only 82,000, or 23 percent, were able to vote on election day, said Josie de Vera, president of the Kapisanan ng mga may Kapansanan sa Pilipinas (Kampi).
Only two of the country's 36,778 polling precincts were designated for PWDs, and most remained inaccessible, contrary to Resolution 9485 which mandates that all polling centers be free of physical barriers and provides for "the necessary mobility, communications, visual and other forms of assistance for PWDs."