Everything about the first episode of "Ang Babae Sa Likod ng Face Mask" is contemporary with a vlogger mom obsessed with getting more followers by exaggerating her real-life situation.
With musical scoring by Paulo Almaden, we are introduced into the world of Malta and Sieg who once again ignite the 'kilig' factor prevalent in the country's entertainment fare.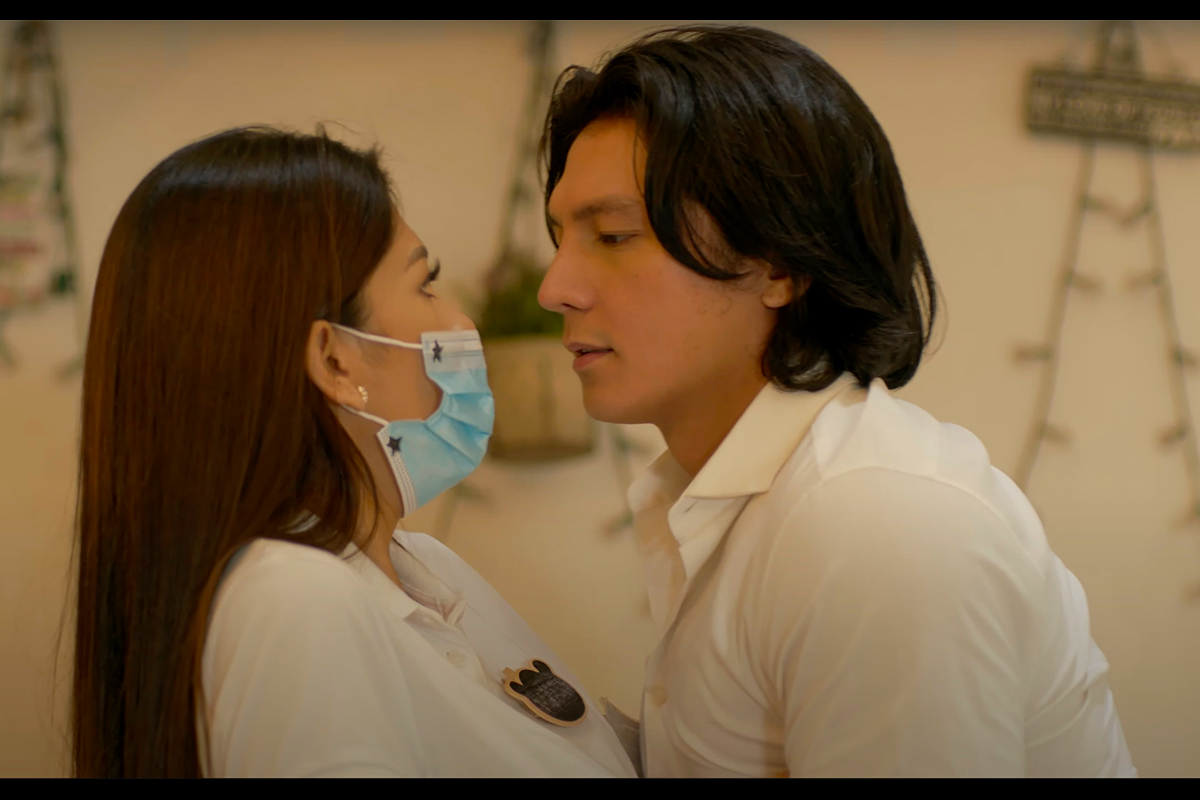 To the pop sound of Hayop Sa Ganda by 1:43 and Rosas by Jelry, the maiden episode is not without its millennial appeal with comedic flavors thrown here and there in the life of Malta and Sieg.
As the first episode winds up, the possibilities of the characters making the best out of the 'kilig' factor are too obvious to contemplate.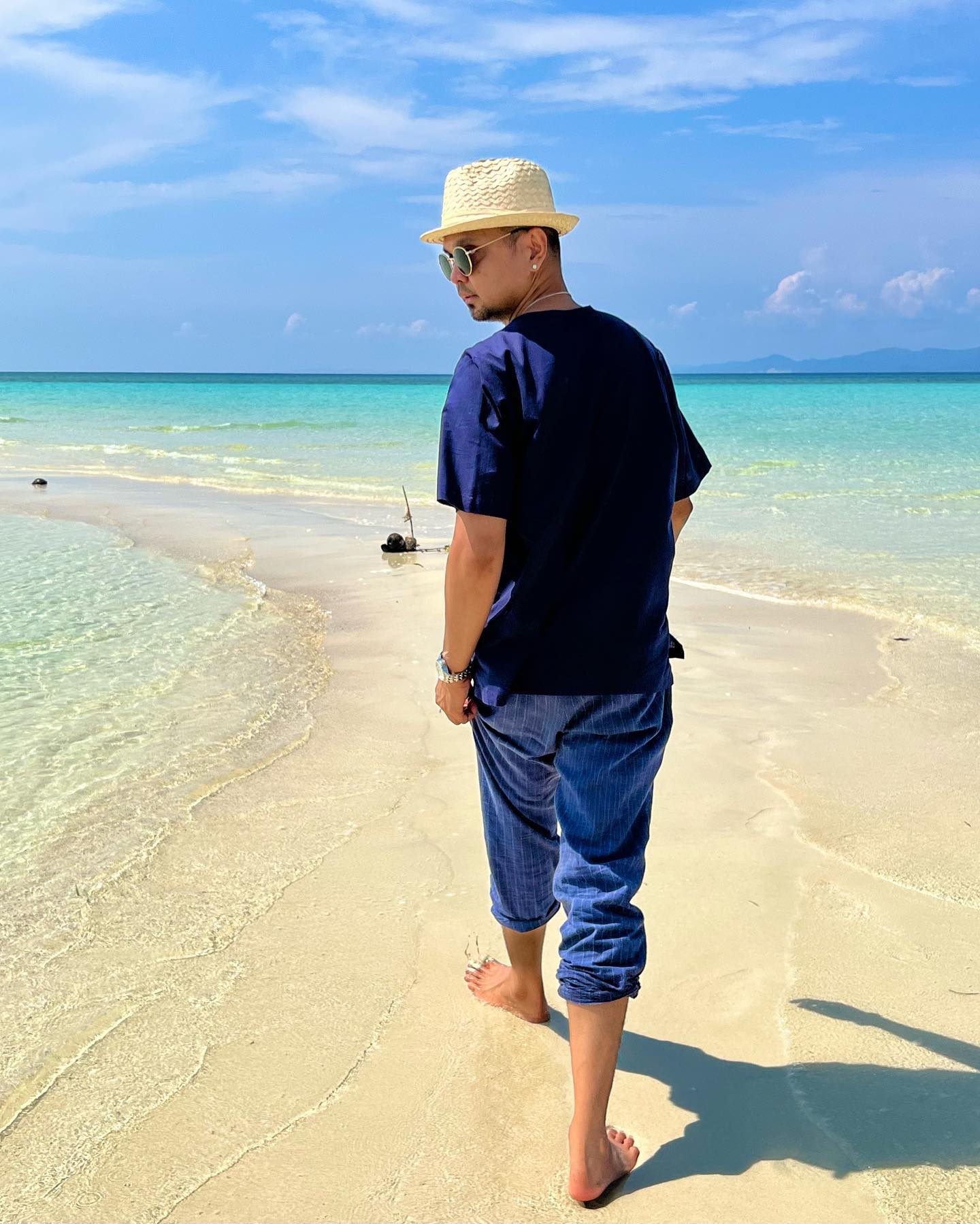 Filmmaker Chris Cahilig is also into commercials and his TV input helped in the re-election bid of senator-elect Chiz Escudero.
He has a lot to say about the 'kilig' factor in his latest entertainment fare for Puregold Channel.
But first he explains how he goes about conceptualizing a project with him supervising casting and story plots.
Offhand, he said everything starts with a story.
After meeting with Herlene in October of 2021, he thought of coming up with a digital series with her as a lead actress. "When Puregold asked me to pitch stories for the Puregold Channel, they liked the plot. So I worked with our screenplay writer and crew to ensure that we have a clear idea of the story we want to tell. That way we have a unified vision moving forward to what we want to impart to our audience."
He often gambles on talents who have immense star potential."Herlene is one of them. But generally, casting is tricky in the Philippines because we have a very limited pool of bankable actors. I always look for recognizable faces who have the talent and charisma to bring our stories to life. I am incredibly lucky to have a talented cast of performers including Herlene, Joseph Marco, Mickey Ferriols, VJ Mendoza, Kiray Celis, and Hasna Cabral who have joined us in the journey of bringing our story to life."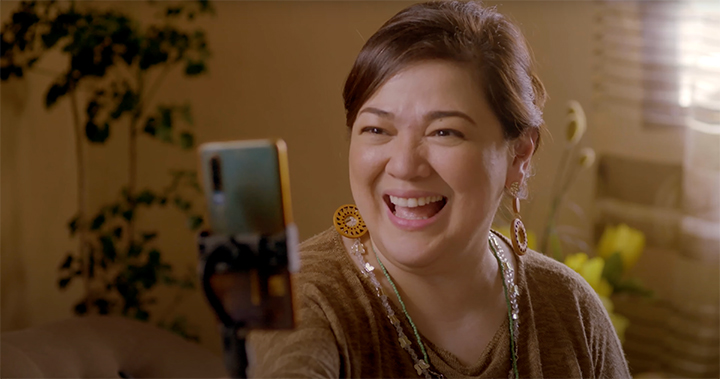 With Herlene in the cast, he recognized her effortless comedic skills and charm. "She's very relatable. She's the kind of person who we want to see succeed in life because she represents who we are as Filipinos—resilient, good-natured, and optimistic.  Likewise, many of us have been made to feel less than attractive at least once in our lives. It's a relatable struggle. The character revolves around someone who embodies the qualities that serve as a reminder that anyone and everyone can find love."
He explains to what extent he will play with the 'kilig' factor as an ingredient for entertainment. "It is always important to understand one's audience. Let's face it, Filipinos expect kilig in their entertainment fare as it is something baked into our culture. It's something that cuts through all divisions—no matter who you are, where you're from, or what you do, you can understand the sudden joy of love."
He likes to think that the pandemic added to the perennial use of the romantic factor.
Cahilig points out: "In difficult times, people want to be comforted. That kind of comfort comes from the familiar. What's more familiar than a fun romcom that anyone can enjoy? What does change is the setting and telling. "Ang Babae…" doesn't ignore the realities of the world but folds them into the narrative to inform who our characters are and how they interact with each other."
The journey from film to commercials and putting together episodes for an entertainment platform is to him a creative challenge.  "Filmmaking is filmmaking no matter what the end results are. There's something to be learned from every project whether it's a new way to frame a scene or a different situation to explore. At the heart of it all though, it is the art of communication via images. Each project helps me understand how to convey important points and information to the viewers efficiently. I look forward to more projects to come to further help me hone my craft."
For the coming episodes, he offers lots of laughter mixed with 'kilig' and drama.
He concludes: "We try very hard to make sure that what we put on screen speaks to as many people as possible. That means finding the drama and the comedy in small interactions that everyone can understand."