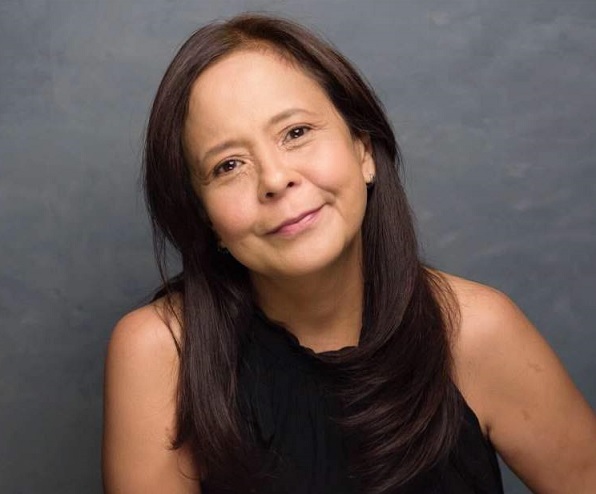 Dolly de Leon is the most talked about actress in the recently concluded 75th Cannes film fest with Ruben Ostlund's "Triangle of Sadness" getting the highest award — the Palme d'Or.
Her performance in the Ruben Ostlund film was widely praised enough to make cineastes conclude she should be headed for the Oscars after her sensational Cannes debut.
On the awards night where "Triangle of Sadness" got the highest citation, De Leon was ecstatic.
She eluded the best actress award but the media and seasoned critics were stunned by her performance.
The film was shot in 2018 and it was only in 2022 that she realized the project was a jewel of a film.  
She told an interviewer earlier that the film is about exploiting power, of people who misuse power and use it for their own benefit and not for the betterment of humanity.
The actress arrived in Manila after the awards night with her Cannes experience still ringing in her ears.
"It was an evening of immense joy. I like to think of it as a victory for the entire team. It felt good that the director (Ostlund) recognized all our efforts. I had the best time working with the Greek team and the Swedish team. We all knew we were embarking on something very special because we were working with a master. A very funny and sweet one at that. I learned a lot from this Swedish production. But I think the best thing I've ever gotten from this whole experience is I've learned to be strong, resilient and adaptable," she related.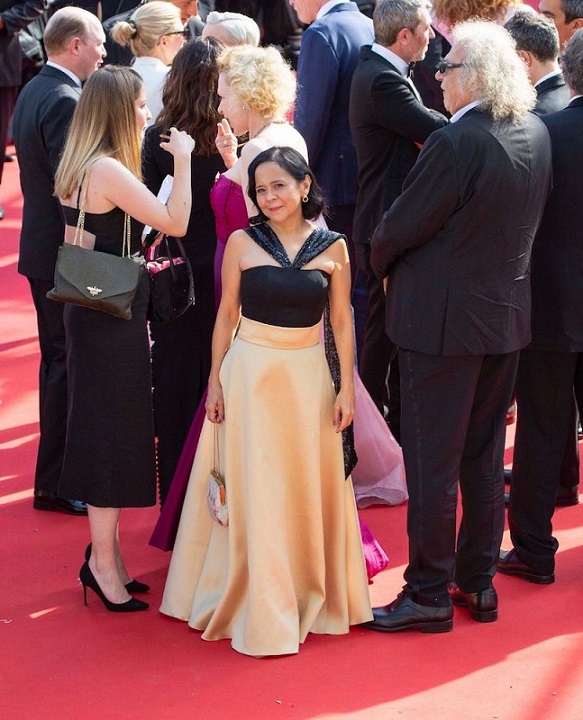 De Leon is no stranger to awards.
Earlier, she bagged a FAMAS award for best supporting actress in a film called "Verdict."
All awards for that matter she views as a solid appreciation of the message of the film by the viewing public. "When a prize is given, it serves as a reinforcement of their appreciation and is a fantastic affirmation of all our hard work."
The UP Diliman theater arts major knows the basic thing about acting.
Foremost of which was to create a reflection of life that resonates with at least one audience member. "I also value a collaborative process, a meeting of creative minds whose vision is to get to the truth."
It was the second time the director bagged the Palme d'Or after his last Cannes film, "Square."
What was special working with Ostlund?
 "He was a perfectionist which I felt was a good thing. I felt safe on the set because I knew that nothing would go past him and we had to deliver nothing short of excellence. I will never forget the camaraderie and professionalism of my co-actors. I remember Harris Dickinson for being a great scene partner who has a kind of intuition that's always fun to work with. Charlbi Dean who's a sweet, gentle and caring lady and was my constant companion. I found a true friend in her plus she's quite a talented actor; Vicki Berlin who gave me so much in the scenes. She's such a generous actor. Iris Berben who always shared words of wisdom while having a fantastic sense of humor as well. Henrik Dorsin was also fun and sweet. So was Zlatko and Jean Kristoff Folly who were so caring, fun and great scene partners as well. I love all of them. They're all so much fun to work with," she elaborated.
A long and hard road is how she will describe her evolution as an actress. "I've endured and went through many challenges: from experiencing rejection after rejection after rejection, to being ridiculed and doubted by co-workers. Superiors have shaped me into who I am today and taught me great lessons on kindness and empathy. It reminds me to always treat any person with dignity. We all need to look out for each other and appreciate everyone around us."
 She acknowledges the great acting mentors of her lifetime foremost of whom was the late actor-director Tony Mabesa. "Teacher Mabesa toughened me up. He taught me the value of discipline, to come prepared, be on time for every engagement and to respect all aspects of theater. Jose Estrella gave me the opportunity to explore and test my limits as an actor. Through her direction she helped me reach a certain level of maturity as an actor. I'll forever be indebted to them. During this whole Cannes experience, I'd think of Sir Tony every day and how proud he'd be. He was always proud of our theater victories big or small."
A mother of four from 9 to 26, De Leon points out motherhood is also a great teacher for actors. "My children teach great lessons every single day. It's never ending. But as an actor they've taught me to be selfless and nurturing. Values that I'm still learning to this day."
Did it occur to her that the theme of the film — misuse of power – is so obvious in the Philippine setting specially after the elections?
She sees a lot of challenges for the Filipino people in the next five years. "But we have to endure and fight for the greater good. We have a long way to go to real progress but it's doable if we safeguard our history and remind ourselves not to make the same mistakes we've made in the past. Our children's future depends on it."
She sums up her Cannes experience thus: "The Festival de Cannes is a great place to meet creators, filmmakers and cinephiles. It was a wonderful experience. Not to mention the very supportive Filipino residents. It's near the beach and the sea. I love the beach and the weather — not too cold, not too hot. I would love to go back."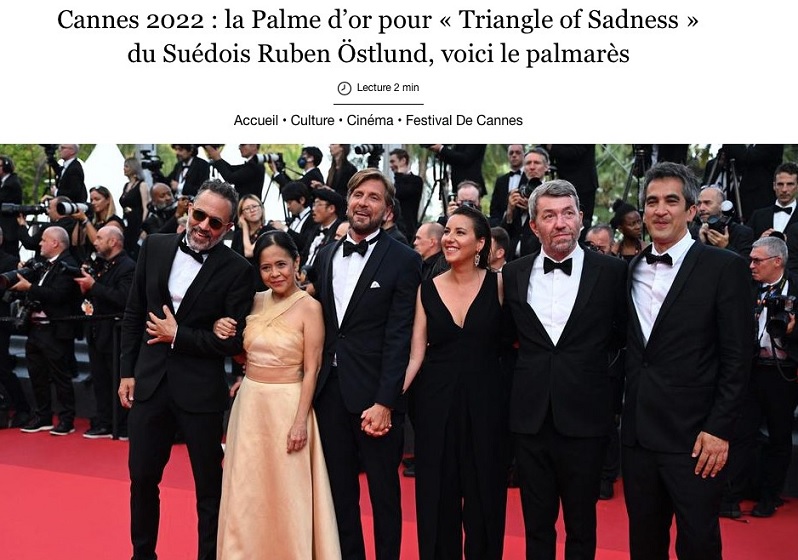 The 75th Cannes Film Festival winners at a glance:
Palme d'Or: "Triangle of Sadness" by Ruben Östlund
Grand Prix: "Close" by Lukas Dhont and "Stars at Noon" by Claire Denis
Special Prize for Cannes' 75th anniversary: Jean-Pierre and Luc Dardennes, "Tori and Lokita"
Jury Prize: "Eo" and "Le Otto Montagne"
Best Actress: Zar Amir Ebrahimi, "Holy Spider"
Best Actor: Song Kang Ho, "Broker"
Best Director: Park Chan-wook, "Decision to Leave"
Best Screenplay: "Boy from Heaven"
Camera d'Or: "War Pony," directed by Gina Gammell and Riley Keough
Short Film Palme d'Or: "The Water Murmurs"