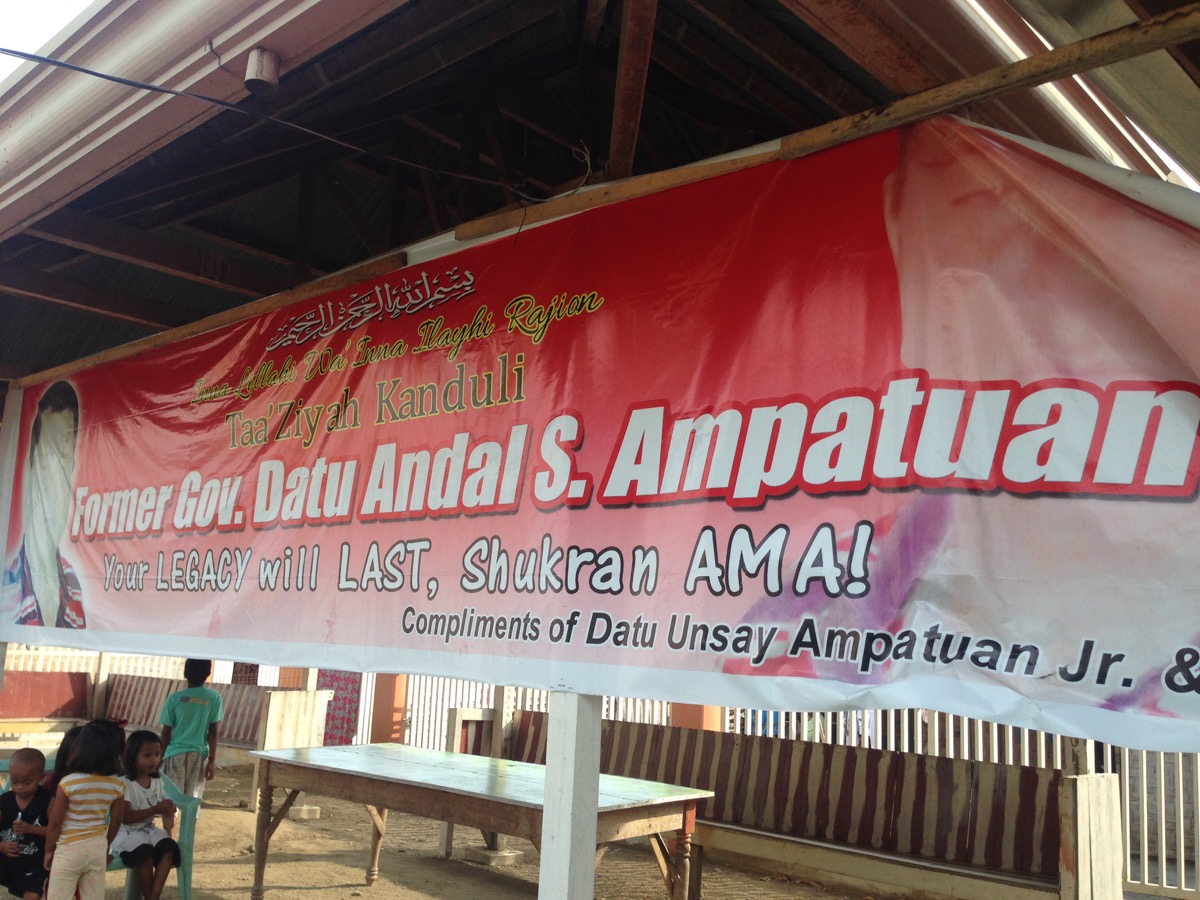 By LUZ RIMBAN
SHARIFF Aguak, Maguindanao—Inside the vast Ampatuan estate here in Barangay Poblacion, behind the private mosque and posh homes of family members, and next to what used to be a stable for the family's horses, rests Andal Ampatuan Sr., late patriarch of the clan that has ruled this town for the past 52 years.
"Your legacy will last, Shukran Ama!" reads a tarpaulin banner that hangs over the patriarch's resting place, giving thanks to the father. The banner is a gift from Datu Unsay Ampatuan, the son in jail for leading the alleged murder of 58 people, 32 of them journalists and media workers, in Ampatuan town in this province in November 2009, months before the 2010 election.
In the nearly seven years since that tragedy, Andal Sr.'s branch of the Ampatuan clan seemed to have been wiped out, with government declaring martial law shortly after the massacre, confiscating the family's enormous cache of firearms, and throwing all of Andal's four sons, other male relatives and bodyguards into prison.
But the family is attempting a comeback, with youngest son Sajid Islam leading the charge. Sajid Islam had spent five years in prison as a co-accused in the Ampatuan massacre, but was allowed to post an P11.6 million bail in March 2015, supposedly because the case against him was weak.
Like Michael Corleone in the classic gangster movie, he is the one the family and its supporters now look to as a rallying figure, the one they hope will succeed the godfather to lead the family into the next chapter of its existence.
"They talked to me. I couldn't say no because I am Andal's only son who's out of prison. So how could I help them if I don't agree to what they want?" said Sajid Islam, who was interviewed for an ABS-CBN documentary on political dynasty.
Sajid Islam is running for mayor in this small town where the seeds of the Ampatuan clan's political fortunes were first planted, in the midst of townsfolk who are mostly his relatives. In fact, 14 of them are running for public office, putting Shariff Aguak at the top of the Commission on Elections' list of places with the most number of candidates related to each other.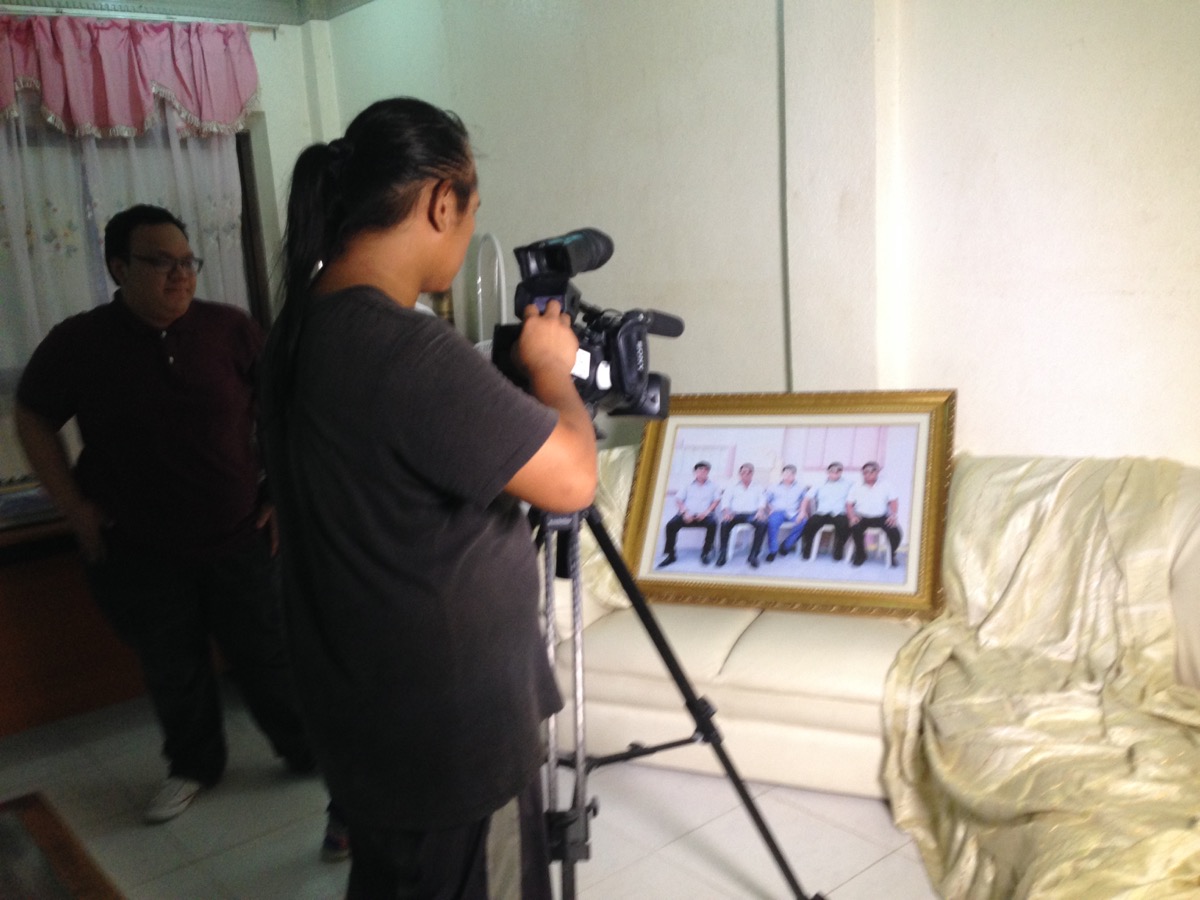 Academics consider the Ampatuan clan the classic example of a "fat" dynasty, the kind where many members run for public office at the same place, all capitalizing on the same surname to establish themselves in power, expanding the family's political presence over various positions and localities.
In contrast, "thin" dynasties are those where only a few members of a family run for office and usually await their turn to replace relatives in power.
Dr. Ronald Mendoza and his colleagues at the Asian Institute of Management's Policy Center created the labels, as they studied what they called "dynastic" politicians, elective officials who shared surnames with other officials who won elective posts in either the House of Representative or local government units from the 2004 to the 2013 elections. The study also aimed to find out how provinces were doing under dynastic leadership.
In 2010, Mendoza found that the Ampatuans made up 37 percent of all public officials in the province of the Maguindanao—eight mayors, three provincial board members, and 21 councilors were all surnamed Ampatuan.
Politics based on kinship is a common feature in the province, as in most of Muslim Mindanao. In a 2013 study, Mendoza found two of every three elected officials in the province were dynastic. Among the other political dynasties in the province are the Sinsuats, Midtimbangs, and Sangkis, some of whose members have married into the Ampatuans creating a huge web of political and family ties.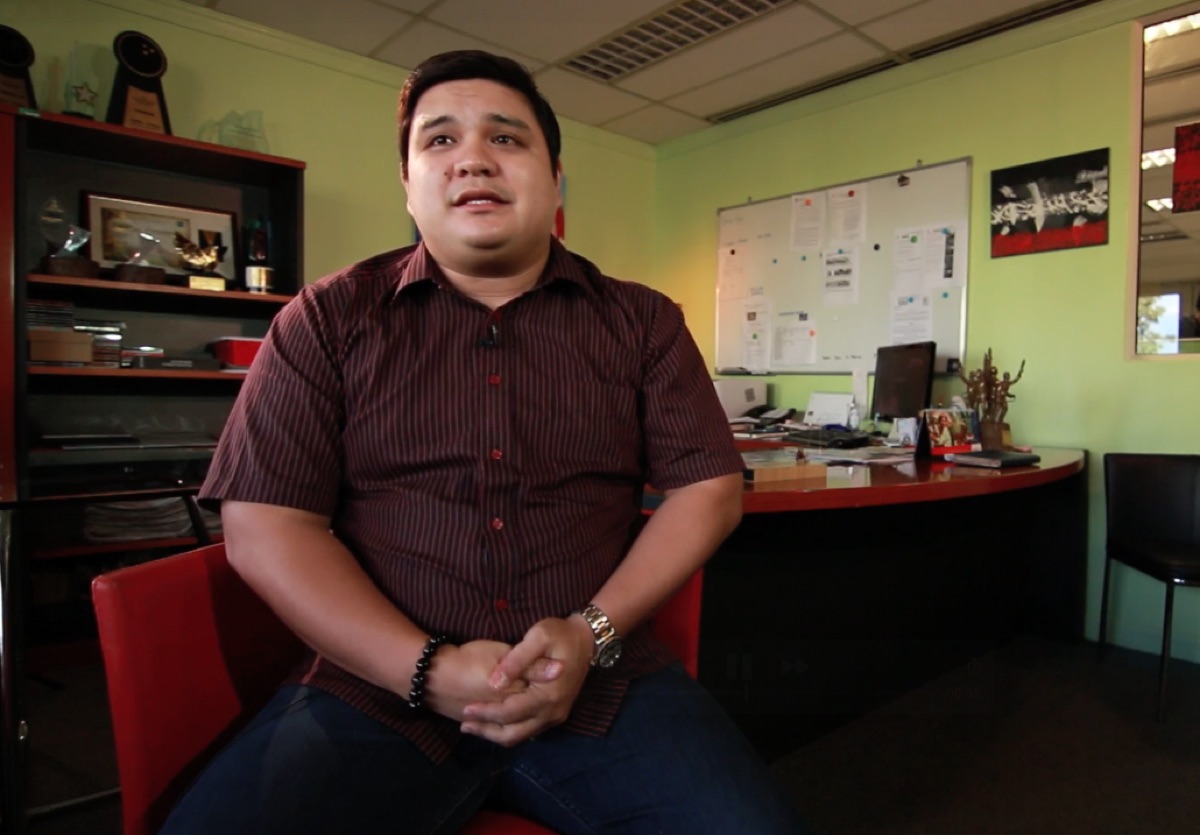 A strong kinship system is not a monopoly of Muslims, said professor and former Maguindanao congressman Datu Michael Mastura, who cited towns, cities and provinces in Luzon and the Visayas where clans or families dominate.
"But in Muslim areas, the interrelationship through clans is much more alive, with the clans providing a bigger, broader network," Mastura said.
He points out that Muslim society does not have the compadre and comadre system that Christian Filipinos create out of religious rituals like baptisms, confirmations and weddings. Thus, among Muslims, kinship is the main source of connections and networks.
This is why fat political dynasties prevail in Muslim Mindanao, and have even taken the place of political parties, able to muster force in their turfs to assure the delivery of votes to candidates during elections. In this town, various family members could be counted to on to fill up a slate, or provide muscle and various kinds of support such as poll watching.
Among those running with Sajid Islam under the United Nationalist Alliance is his vice mayoral candidate, his 25-year-old niece Anhara Ampatuan, daughter of his brother Anwar Sr. Anhara had been a nursing student just a semester away from graduation at the Manila Doctors Hospital at the time of the Ampatuan massacre. She was forced to come home and run for office after all the adult males, including two of her brothers, were arrested and jailed.
For the past year-and-a-half, Anhara has been the highest-ranking Ampatuan from Andal Sr.'s side of the family in public office, having been elected councilor in 2013, and then pushed up to acting vice mayor when her mother, Zahara, the elected mayor, went into hiding after she was charged with murder in 2014.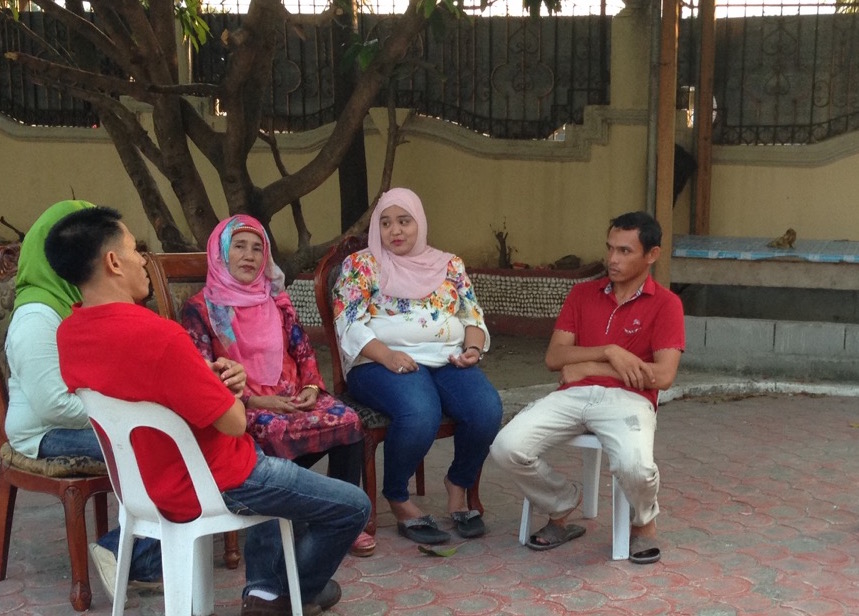 Family dramas could be stranger than fiction, and the Ampatuans have more than their fair share. Like something straight out of a soap opera, Sajid Islam is running against his nephew, Marop Ampatuan, the current acting mayor, whose grandfather was a brother of Andal Ampatuan Sr.
Sajid Islam and Marop call each other best friends, having been classmates at Notre Dame of Esperanza in Sultan Kudarat and shared the same apartment for years in Davao City when Sajid Islam studied at Holy Cross College and Marop at the University of Mindanao.
But their paths diverged when Marop's father Akmad, a cousin of Sajid Islam and also one of the accused in the massacre, decided to act as witness against the Andal Ampatuans. It is also not lost on the family that Marop is running under the Liberal Party alongside Esmael "Toto" Mangudadatu, the man who managed to wrest control of the province from the patriarch, at the cost of 58 lives, including that of his own pregnant wife.
A licensed civil engineer who used to work for the Department of Public Works and Highways, Marop also said he succumbed to family pressure when in 2013, relatives asked him to run for vice mayor with Zahara Ampatuan as mayoral candidate. When Zahara turned fugitive, he became acting mayor.
Marop said he is the first mayor of Shariff Aguak who is a college graduate. The patriarch Andal Sr. had gone no further than the second grade, while the last elected mayor, Zahara Ampatuan, Anhara's mother and wife of Anwar Sr., was a high school graduate.
"People are looking for leaders who finished their studies," Marop said. "Not that the former leaders knew nothing. But the modern world needs professionals." He cites the need to study and prepare documents and paperwork, a requirement previous administrations in Shariff Aguak disregarded.
"Used to be, if you were the mayor here, you made all the decisions. You didn't consult the council," Marop added. The advantage of having an education, he said, is being able to discuss with the council and coming to decisions through the proper processes.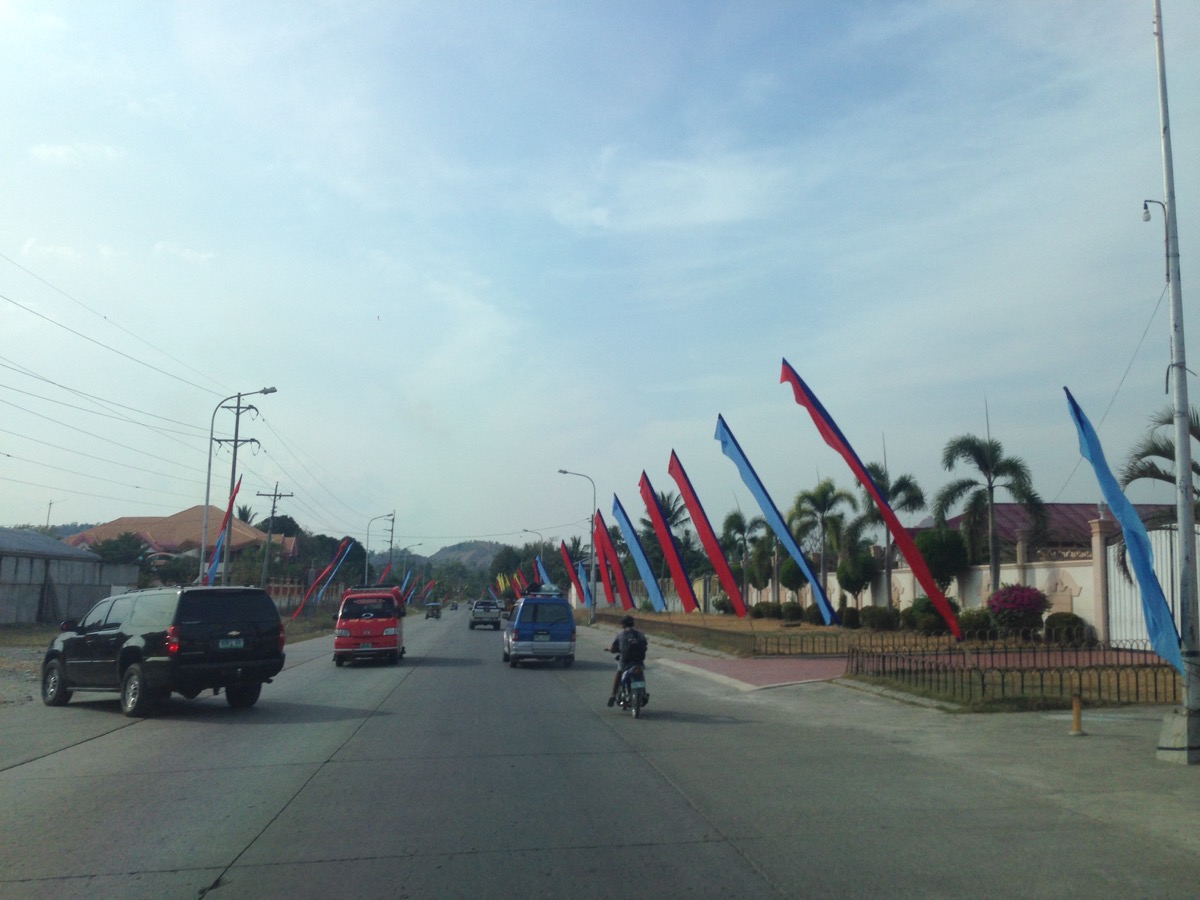 Andal Ampatuan, who had once served as mayor of Shariff Aguak and then governor of Maguindanao, was not known for democratic consultation, but people here say he brokered peace within the clan.
He prevented rifts among his children and nephews by creating more towns where they could be mayor, and was even behind the creation by the Autonomous Region in Muslim Mindanao of a province called Shariff Kabunsuan from parts of Maguindanao. After no more than two years, the Supreme Court ruled that only Congress can create provinces and local government units.
Treating the province as a fiefdom and the land as his to divide and distribute, Ampatuan is said to have ruled with impunity over the province. Things came to a head with the Ampatuan massacre, the killing of a group of people who were on their way to accompany Mangudadatu's wife file his certificate of candidacy, challenging Andal Sr. for the governorship of Maguindanao.
"Impunity takes place because so much power is given to a person or a group of persons," Mastura said. Such concentration of local power in these local leaders or groups, he added, turns them into political brokers, who could deal with leaders from the bottom all the way to the top.
Among all presidents the country had, the Andal Ampatuans were said to be closest to then president Gloria Macapagal Arroyo. It helped that an Ampatuan relative, the lawmaker Simeon Datumanong, was a member of the House of Representatives and a partymate of Arroyo.
In those years, various national officials would come visiting the Ampatuan compound, one of several pieces of property belonging to the patriarch and his children, all of them noticeable because the fences and homes are of the same color, built in more or less the same style, and each with a sentry posted on a structure that would remind people of an airport control tower.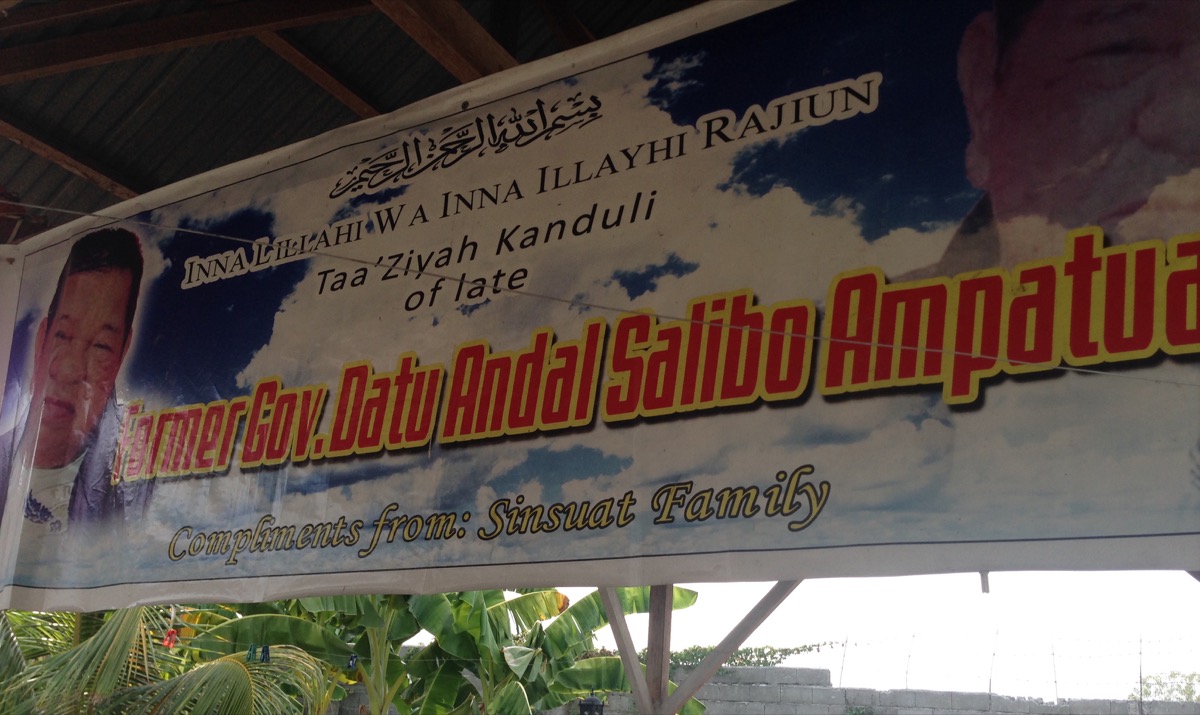 A crew from ABS-CBN Current Affairs got a rare chance to see the insides two of the compounds—one of former mayor Anwar Ampatuan where his daughter Anhara lives, and the other the main compound where the patriarch used to live with his wives.
The family continues to keep a retinue of supporters and security people who keep watch on the comings and goings in the Ampatuan properties. They remember a time, around the year 2004, they say, when Sen. Bong Revilla was a visitor and the family had a stable of horses, which explained the vast expanse of empty land in the compound.
"Sen. Bong Revilla fell in love with one of the governor's horses and asked for it," someone said. Naturally, Andal Sr. gave in to Revilla's desires.
But that was another time, and the family was led by another generation. Today's Ampatuans in Shariff Aguak are young. Marop is 34 and Sajid Islam is 33.
Whoever wins the 2016 mayoralty race, it will still be an Ampatuan victory. Whether it will translate to the people's benefit is anybody's guess. What's clear is that, according to the report Human Development in Philippine Provinces from 1997 to 2009, Maguindanao has consistently been in the bottom five in terms of life expectancy, education, standard of living and per capita income. The Philippine Statistics Authority's report of the poorest provinces as of March 2016 puts Maguindanao at No. 5.
"The poorer are the people, the easier you can manipulate them in terms of political process," said Dr. Jamel Cayamodin, professor of political science at the University of the Philippines Islamic Center. "The people will be poor because they will be left behind, and these dynasties will always advance."
(This article is partly based on a script the author wrote for the ABS-CBN documentary on political dynasty. She is also supervising producer of The World Tonight on the ABS-CBN News Channel, and is a trustee of VERA Files.)