By PABLO A. TARIMAN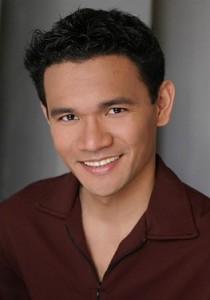 FILIPINO tenor  Rodell Rosel  who will have his  debut  performance at the Los Angeles  Opera as Goro in Madama Butterfly on November 14 admitted he was into karaoke singing and nearly tried American Idol.
"First of all, I am a big fan of the 80s, and Tom Jones," Rosel  wrote in his blog. "My show-stopping songs are Delilah, I Who Have Nothing, Green Green Grass of Home, all by Tom Jones. I also sing current mainstream songs. My signature songs are Lady Gaga's Bad Romance, Adele's Rolling In The Deep, Cee Lo Green's Forget You (aka F*** You), and Queen's Bohemian Rhapsody."
The tenor, who became the first Filipino tenor to sing at the Metropolitan Opera two years ago –  said the  80s songs that he got into when  doing karaoke are Air Supply, Bryan Adams, James Ingram, Jeffrey Osbourne, Billy Vera, among others.
Rosel — who shared the stage with American diva Renée Fleming and Susan Graham in the Met production of De Rosenkavalier under the direction of the eminent conductor Edo de Waart – said he had had thought of auditioning for  the  third season of the  American Idol in 2004.
"In 2004, I got into the finals of the Ryan Opera Center Finals (formerly called Lyric Opera Center for American Artists). I told myself that if I didn't get into the program, I will go to Las Vegas from Los Angeles where I used to live and audition for American Idol This was the first year they extended the age limit to 29) and I was 29 at that time."
He made it to the Ryan Opera Center and promptly forgets flirting with American Idol that was won by Fantasia Barino that year. That  season also featured Jennifer Hudson, who would subsequently won the 2006 Academy Award for Best Supporting Actress. The 2012 season's  runner-up  is Fil-American Jessica Sanchez.
" It was the best decision I've ever made, as Lyric Opera of Chicago has honed me to who I am as a performer today," Rosel said.
The Filipino tenor started singing at age of 11 while still in the Philippines, and admitted singing in various amateur singing contests. "I was a contestant at the 1987 Bagong Kampeon with Pilita Corales and the late Bert 'Tawa' Marcelo. After moving to the US at 16, I still kept my singing on the side, and later joined a few bands playing at wedding receptions and private functions, including a long collaboration with legendary Filipino personalities Carina Afable, Norma Ledesma and Florence Aguilar, to name a few."
Rosel was  tapped to sing Spoletta in Tosca on May 18, 2013 under the baton of Placido Domingo who was last heard at the CCP in the 1979 CCP-San Francisco Opera production of the same Puccini opera.
Rosel said singing at the Metropolitan Opera stage was a dream come true for him "The Met stage has the best acoustics any singer can ever hope for, and the most embracing audience one could ever wish for."
After "Der Rosenkavalier," Rosel returned to the Met as Nathanael in Jacques Offenbach's "Les Contes d'Hoffmann" (The Tales of Hoffmann), this time conducted by James Levine.
The last Filipino to sing at the Met was soprano Evelyn Mandac, who sang Lauretta in Puccini's "Gianni Schicchi" in 1975, and the following year, sang Gretel in Humperdinck's "Hansel and Gretel."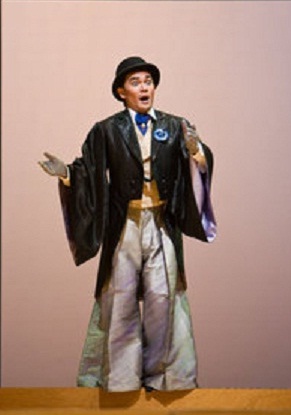 The Filipino tenor was born in Makati and grew up in Las Piñas. His parents are from Cavite. ("My mother from Mendez, and my father from Alfonso," he wrote).
"My father shared his talents as a singer and guitarist in a band in his early years, and most of the classical singing background stems from my mother's side, whose aunts sang classical romantic Filipino love songs in their spare time," he shared his musical beginnings.
His LA Opera stint on Nov. 14 will not be be the first time for him to portray  Goro in Madama Butterfly . His earlier  performance of the same role  in Houston, Texas  was noticed by American critics.
Opera News wrote: "The uniformly strong cast of singing actors was rounded out by tenor Rodell Rosel, a crisp and business-like Goro."
The Associated Press noted the tenor "stood out as an animated Goro, the practical marriage broker."
The Houston Press declared that Rodell Rosel "as opportunistic Goro comes off best."