(Part 1)
TAGBILARAN CITY – Nearly two years since Super Typhoon Odette (international name: Rai) battered Bohol, only 17% out of 3, 338 damaged classrooms in 366 schools all over the province have either been repaired or reconstructed.
The No. 1 problem in the schools' recovery program from the disaster: funding.
Engineer Domingo Lamoste, head of the Physical Facilities and Schools Engineering Division of the Department of Education (DepEd) – Bohol, said the province needs P2 billion for the repairs and reconstruction. Out of this amount, P228.4 million was released late last year, representing only 11.4% of the funding requirement.
What Bohol needs is the same amount that the Department of Budget and Management allocates every year to the DepEd Quick Response Fund (QRF), defined as "a built-in budgetary allocation or standby emergency fund" for post-disaster reconstruction, repairs and rehabilitation of school building facilities.
Early this year, P37 million was drawn from the QRF, enabling the completion of reconstruction work in 34 out of 366 schools.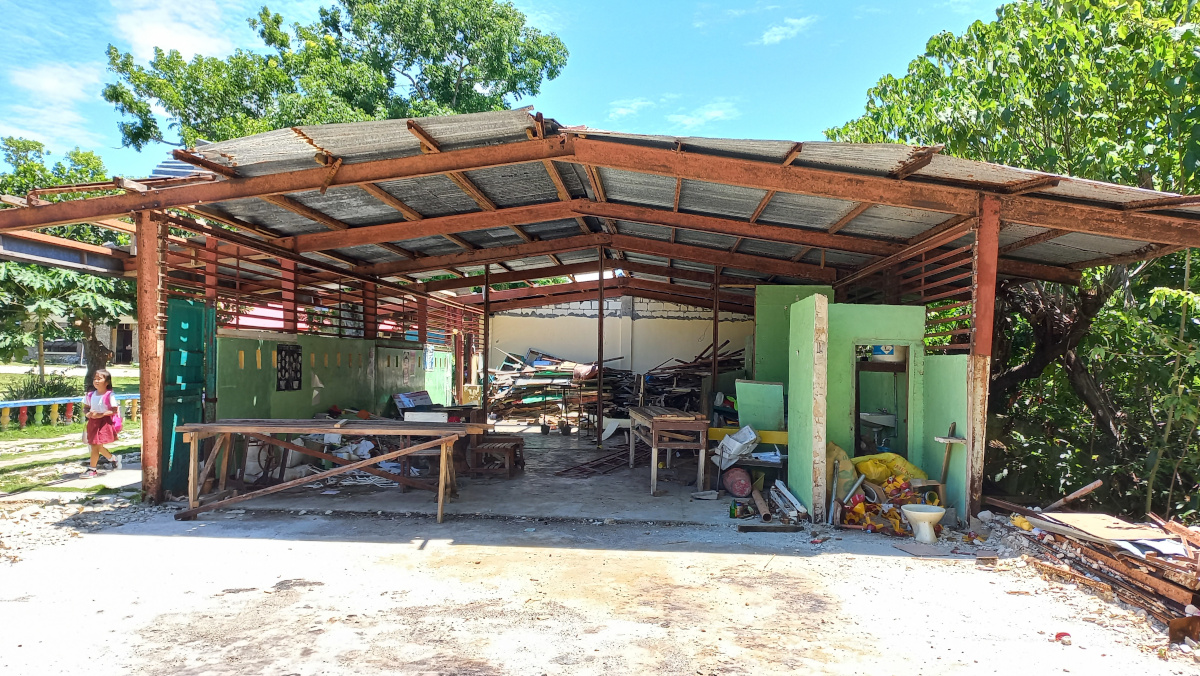 When Odette slammed Bohol with sustained maximum winds of 195 and gusts up to 240 kilometers per hour on Dec. 16, 2021, several educational institutions were literally stripped of the essential resources necessary to sustain operations.
Bohol, one of the most popular tourist destinations in the country, was one of the worst-affected provinces in the Philippines by Odette, the most destructive typhoon to enter the country since Yolanda (international name: Haiyan) in November 2013.
Odette came eight years after a 7.2-magnitude earthquake struck Bohol on Oct. 15, 2013. It was the strongest tremor to hit the province in nearly 25 years, triggering landslides and causing massive destruction to infrastructure.
Anthony Demalerio, chief of the Provincial Disaster Risk Reduction and Management Office, had described Odette as "the worst ever" to hit Bohol, leaving massive devastation on infrastructure and agriculture, and inundated swaths of the island.
Conspicuously, education is not in the nine-point "strategic change agenda" of the provincial government, which includes environmental sustainability; climate-smart agriculture; sustainable tourism; micro, small and medium-sized enterprises/entrepreneurship; human capital/workforce; governance; infrastructure and utilities; health and social services; and, information and communication technology.
For DepEd-B0hol, the top three priority programs, activities and projects after Odette, as outlined by the Provincial Development Council on Jan. 31, 2022, include the reconstruction and rehabilitation of school buildings and support to classroom construction and repairs, the rehabilitation of heritage Gabaldon school buildings, and support to the opening and conversion of schools for junior high schools.
Marcela R. Bautista, chief of the School Governance and Operations Division of DepEd Bohol, said funds were too slow in coming for the enormous work to be done following the onslaught of Odette. The miniscule amounts released were mainly for minor repairs.
As part of the immediate response of the DepEd to the typhoon's damages, a clean-up and minor repair fund amounting to P20,000 per school was granted to 378 schools across all municipalities in the province, according to Philip Marcelo Vigonte, DepEd DRRM coordinator.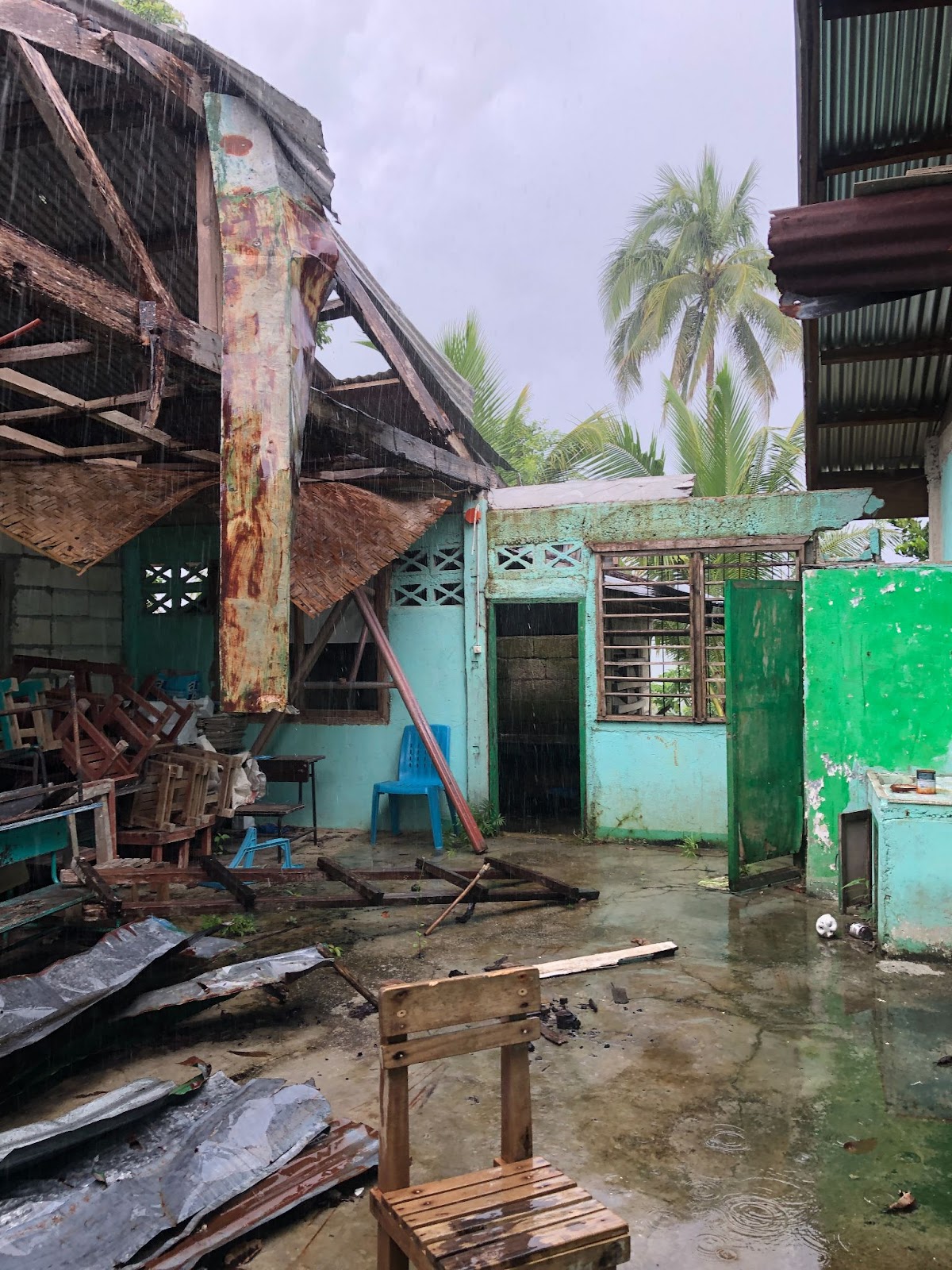 From the clean-up fund, 50 temporary learning space units worth P180,000 each were distributed to 21 schools in 7 towns of Bohol, Vigonte said. Based on Division Memorandum #062 x. 2022 dated Sept. 29, 2022, a total of P9 million was released some eight to nine months after the typhoon for makeshift structures while funding is awaited for major repairs or reconstruction of damaged classrooms.
Last October, or 10 months after Odette, the classroom construction projects were still on a "post-qualification stage." The government bid out 26 projects for 32 schools in 26 towns in August 2022, with a combined cost of P228.42 million drawn from the 2022 QRF, bid documents show.
As of July, only 570 damaged classrooms have been "repaired and newly constructed," using the QRF, Lamoste said. The figure represents only 17.07% of the total number of damaged classrooms.
Education Secretary Sara Duterte-Carpio said last January that DepEd has allocated P15.6 billion in its 2023 budget for the construction of new classrooms across the country. "In the Visayas alone, a total of 17, 263 classrooms damaged by Super Typhoon Odette are still subject for repair and replacement," she said, adding that repair and reconstruction would cost P9.82 billion for the three regions in central Philippines.
Bohol and Cebu in Central Visayas (Region 7) were among the provinces worst hit by Odette.
In an interview, Vigonte clarified that not all schools in Bohol were given the clean-up and minor repair fund, and the basis of releasing those funds was through their Radar app, a system in DepEd used in reporting damages.
The local school officials need to report the condition of their schools before they are given funding for repairs, Vigonte said, adding that his office is given 72 hours to report to the central office, with deadline extension if communication connections are cut. He identified the schools in the second district of Bohol, namely, Ubay, San Miguel, Talibon, Getafe, Tubigon and Inabanga, as the most damaged, with some schools still needing major repairs or reconstruction.
A second batch of bidding for repair and rehabilitation projects worth P45.24 million was held last February for 130 classrooms in 11 towns. Buen Unido town, where Odette made a landfall, had 30 classrooms to be rebuilt, the biggest number in the province. The contract duration of the second batch of contracts ranged from 60 to 180 days.
Written and verbal requests for a list of winning contract bidders, including specific locations of the 366 Odette typhoon-damaged school sites and 3,388 classrooms, were requested from DRRM DepEd's Vigonte and Lamoste, but these have not been made available.
(To be continued: Resilience eases Bohol schools' bumpy road to recovery)
(The story was produced by participants of a workshop on Post-Disaster Accountability Journalism, a project of VERA Files and the International Media Support, in partnership with the Center for Community Journalism and Development).