By PATRICK KING PASCUAL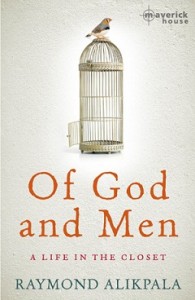 Coming to terms with one's self is not easy for homosexuals in a society where gender is limited to either male or female.
Raymond Alikpala, 46, a lawyer and formerly a seminarian, knows very well the anguish of living in the shadows having done so in the first 38 years of his life.
"I came out because I was tired of hiding who I really am. I wanted to be able to finally live my life honestly and proudly. I stopped caring about what others would think should they find out I  am bakla (gay),", Alikpala said.
He shares his story of growing up a devout Catholic and harboring the secret of his homosexuality in a book "Of God and Men" to be launched June 16, 2012 at  3  p.m. at   Bestsellers Bookstore,  4th Level, Robinson's Galleria, Pasig City.
Alikpala said a number of his friends encouraged him to write his story "as catharsis for my years in the closet." He felt however that "it was much more than that."
Perhaps because of his years in the seminary, Alikpala's objective in writing the book is more evangelical. "To spread the good news that God loves bakla, lesbians, bisexuals and transgenders and transsexuals as much as She loves all Her other children."
 Alikpala narrates in the book his experiences growing up in a Catholic family and finishing his studies in a Catholic school. He recounts his struggles with living in the closet while practicing law and while engaged in humanitarian efforts with the United Nations High Commissioner for Refugees (UNHCR) in Cambodia.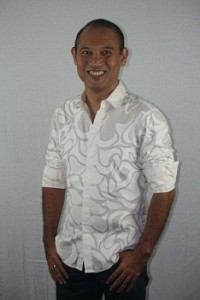 He was a blue-blooded Atenean, an honor student from grade school to law school. He took up his Master of Laws in Singapore. 
With his Master of laws, he came back to Manila and entered the seminary to train as a priest. He lasted only 16 months.
He began his law practice in Makati-based law firms, before he decided to go to Cambodia to join the UNHCR (United Nations High Commissioner for Refugees) working with asylum seekers and refugees. He also worked with a Cambodian law firm advising foreign investors.
He quoted in his book the advice of his Jesuit mentor: "Fr. Joel's initial advice was to try to be at peace with myself, to learn to accept myself as I was. He told me to pray for the grace of peace and self-understanding. He said that I should learn to accept my homosexuality peacefully, and then learn to go beyond it, to transcend it, because it did not have to limit or define who I was."
Alikpala believes, "Being gay is a special grace from God."
He enjoins fellow gays who are still living in the shadows to "Embrace it, do not hide it."
  "God is happier if you recognize the gift that is homosexuality and live your life accordingly. This is the only truly lasting way to happiness and fulfilment," he adds.
A milestone in Alikpala's life was his getting "married."
 "Robert and I were married on 14 June 2008. It was not a legal ceremony; neither Philippine nor Vietnamese civil laws recognize same-sex marriages. It has been the fashion to call this a 'commitment ceremony,' but for Robert and me, ours is a real marriage, we have made our own vows before God," he relates.
Describing himself as "an open-minded Christian," Alikpala views US President Barrack Obama's declaration of support for same-sex marriage as a monumental event for the entire Lesbian, Gay, Bisexual, Transgender (LGBT) community.
"He said that his position on the issue has ''evolved" over the years, and this mirrors the experience of the majority of people," says Alikpala.
The Philippine Catholic Church and conservative Filipinos have criticized Obama's support for same-sex marriage. Alikpala asks people to have an open mind about it.
"Many of us grew up being told that being gay is something evil, but we have since come to realize that there is nothing wrong with being gay. Obama's courage and leadership, I hope, will inspire others to open their minds and hearts toward greater compassion, tolerance and acceptance in our society," he says.
Alikpala has joined Ladlad, the political party of Filipino LGBTs upon the invitation of Malu Marin, executive director of Action for Health Initiatives (ACHIEVE) and Danton Remoto, chairman of Ladlad Party List.
"I saw Ladlad as the natural progression of LGBT advocacy from the streets and into a more formal legislative struggle to win rights for all LGBT persons. Ladlad is a critically important platform and its legislative strategy appeals directly to me as a lawyer," Alikpala explains.
In the 2013 elections, he will be the third congressional nominee of Ladlad partylist.