The controversial Cybercrime Prevention Act of 2012 took effect today, October 3, the same day that media groups challenged it before the Supreme Court, and also the same day that hackers took down some government websites in what is thought to be another form of protest against the law.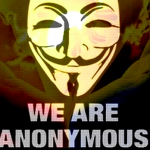 A group called Anonymous Philippines is believed behind the hacking of a number of websites including those of the National Bureau of Investigation, and the National Telecommunication Commission, as well as the Twitter account of the Department of Social Welfare and Development.
Attempts by VERA Files to contact Anonymous Philippines through one of the groups' Facebook pages proved futile. A Facebook search yields at least five pages named "Anonymous Philippines," the biggest of which has more than 10,000  likes. This Facebook Page carries the line, "Your government has failed you. The resistance is here."
The same group had earlier been thought responsible for hacking the website of the Chinese Foreign Affairs Ministry at the height of the territorial dispute between the Philippines and China over the Scarborough Shoal in the West Philippine Sea.
Cyberspace was ablaze with activity in the past few days because of the Cybercrime Prevention Act of 2012, whose provisions are believed to curtail freedom of speech, expression and the press in cyberspace.–VERA Files