By PABLO A. TARIMAN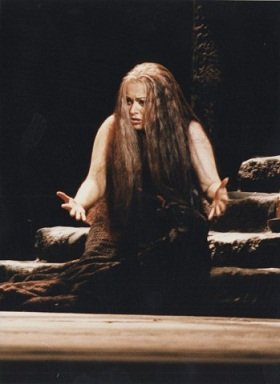 WHEN sensational Australian soprano Claire Primrose debuts in Manila on November 10 with the Manila Symphony Orchestra at the Philamlife Theater, she will have ended an 18-year drought of Wagnerian sopranos in Manila.
Singing Strauss's "Elektra" at the Taipei International Music Festival, Primrose,  according to American music critic Terrace Barnes, sent shivers of excitement through the National Concert Hall of Taiwan.
Barnes wrote: "Here was a true Elektra voice, rich in nuance, emanating a sense of reserved power, capable of projecting to the back of the hall without force. In keeping with Lu's lyrical approach, there was much beauty in Primrose's delivery, yet no lack of power when needed, the gleaming high notes hurled forth with the ease and accuracy of a (Birgit) Nilsson. It is unlikely any house in Europe or America has mounted a better Elektra in recent years, and I felt privileged to be there."
The last Wagnerian soprano heard in Manila was Linda Kelm whose Immolation Scene from Wagner's Die Gotterdammerung in 1994  made instant Wagnerians of Manila audiences used to a regular, if, unchanging diet of Puccini and Verdi operas.
Before Kelm, Manila and music lovers of Bacolod City heard Wagnerian soprano Helen Traubel in the 60s yet. To top it all, Manila has not produced a Wagnerian soprano for centuries. What the country produced were equally superb sopranos in the lyric, coloratura, dramatic and mezzo categories represented by Evelyn Mandac, Eleanor Calbes, Lilia Reyes and the only mezzo of consequence, Conchita Gaston.
The latest CCP recital of young soprano  Katrina L. Saporsantos (granddaughter of eminent pre-martial regime impresario Alfredo Lozano) had intimations of Wagnerian interpreters Nilsson and Traubel according to critic Rosalinda L. Orosa.
The last connection of a Filipino singer with eminent Swedish soprano Birgit Nilsson was Evelyn Mandac who sang Liu to the former's Turandot many years back.
Why is a Wagnerian soprano so rare in this part of Asia?
Opera patron Joseph Uy observes, "Singers who possess a Wagnerian voice are indeed very rare. This is true not only in Asia but all over the world."
Singers in this voice category should be able to cut through a large orchestra of more than 80 members and thus should be extremely powerful and evenly balanced throughout the vocal registers.  Indeed, this type of singers is so rare they have to get dramatic sopranos to fill in the void.
"Unfortunately due to the demand especially of the modern world, singers doing Wagnerian roles lose their voice in such a short time.  I remember reading that Kirsten Flagstad would request to have a rest 4 days in between performances yet she started to lose her voice by the age of 52," Uy adds.
He analyzes Manila's lukewarm reception to Wagner thus "The problem with Manila is that they are so used to Verdi and Puccini they don't want to hear other stuff. Another thing, Filipino voices are more suitable to singing early Verdi and Puccini and so they   tend to rest on the comfort zone. What they don't know is that Wagner is just as exciting as Verdi and Donizetti."
Due to their scarcity, Wagner interpreters usually charge double because of its inherent extreme vocal and artistic demands from both soloists and orchestra. This results in the impression that Wagner is too heavy or high brow for Manila.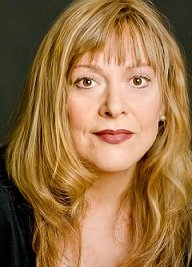 One of Uy's favorite operas is Strauss's Elektra now gradually being identified with Primrose. It is indeed tough for most singers. "There are so few singers who can sing that role.  The last unforgettable one I heard was Dame Gwyneth Jones. Then I heard Claire Primrose on an audio recording sent by a friend who went crazy after hearing her. We got in touch with her agent and fortunately she agreed to come and accept our third-world honorarium."
Uy enthuses about Primrose: "What I love in Claire Primrose is that she is so musical and yet willing to take risk.  Based on her recent Elektra, it is so seldom you hear someone who really sings the part lyrically, yet convey the meaning of each word and make you feel what she is feeling at that time."
The Wall Street Journal confirmed Uy's observation when it reported Primrose's latest Elektra: "Claire Primrose, an Australian dramatic soprano with a spine-tingling voice, in the title role. The orchestra handled the music's hairpin key changes with aplomb. At the opera's climax, as Elektra dances herself to death, the music jolts between creeping unease and heart-stopping horror. Thunderous applause, a standing ovation, and an amazing five curtain calls later, the audience drifted out of the hall."
After her November 10 Philippine debut, Primrose will hold a master class at the Filipinas Heritage Library on November 11 from 2 to 5 p.m.