Concerned readers have reached out to us about a graphic that has been making the rounds in comment sections and private messages, which shows VERA Files fact-checking an alleged list of achievements by Vice President Leni Robredo.
Please be advised that the circulating image is fake. VERA Files has published no such graphic.
Be wary of impostors. Let us practice the habit of verification.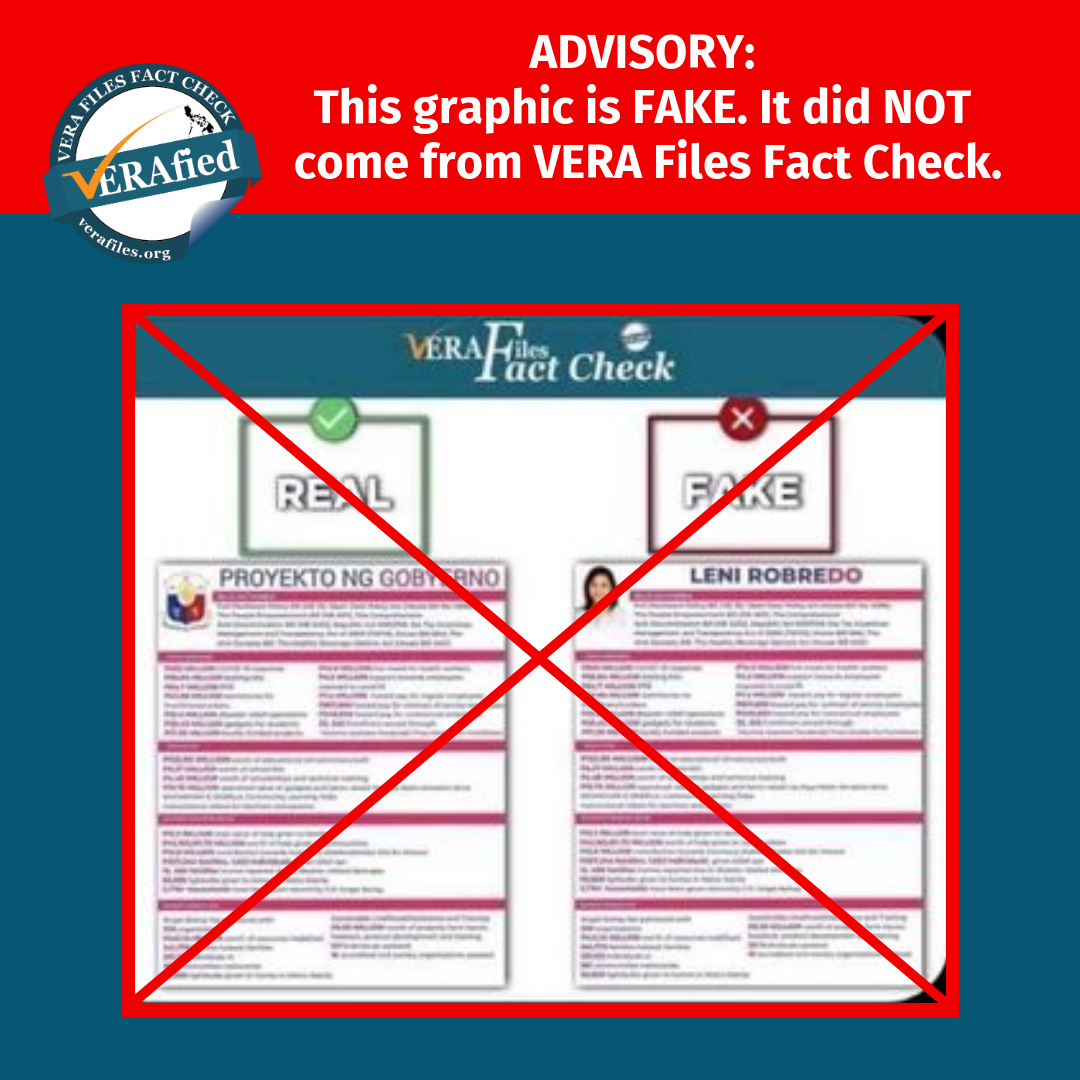 Have you seen any dubious claims, photos, memes, or online posts that you want us to verify? Send us a message here or here.