ARTHA KIRA PAREDES, Reporter
AMIEL MARK CAGAYAN, Producer
DATU SALIBO, Maguindanao— Heavy rains at the start of the voters' registration in Datu Salibo, Maguindanao  left the main road flooded for almost a week now.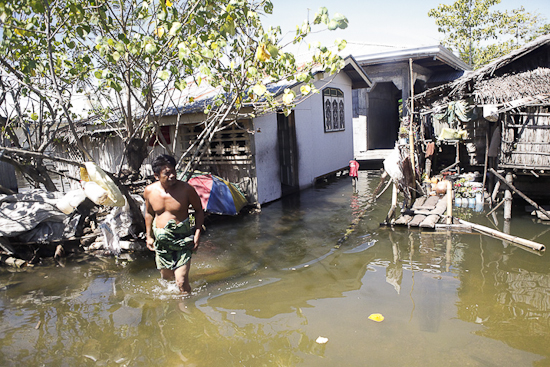 The intermittent downpour all throughout the day also caused the swelling of the Botalo River. As a result, houses in the vicinity are ankle-deep in flood water.
In the registration center at the mini river port in Barangay Pagatin just along the highway, registrants have mostly been arriving in boats.
The mini port is the registration center for residents of barangays Masigay, Magaslong and Tee.
(ARMM WATCH  is a project of VERA Files in partnership with 
MindaNews
, The Asia Foundation and Australian Agency for International Development.)