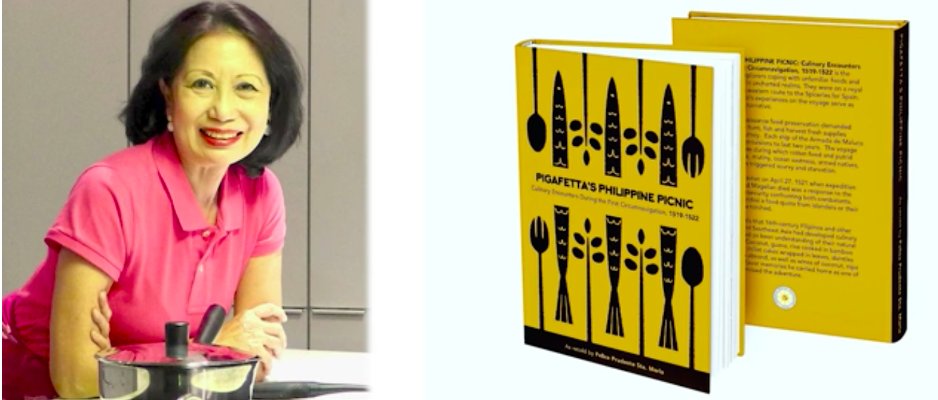 Felice Prudente Sta. Maria and her new book
Pigafetta's Philippine Picnic: Culinary Encounters during the First Circumnavigation, 1519-1522 by Felice Prudente Sta. Maria is a retelling of Ferdinand Magellan's (c.1480-1521) expedition in search of the Spice Islands (Maluku Islands, Indonesia). The expedition sighted the Philippines, then named as the Archipelago of St. Lazarus, on March 16, 1521.
The first written description of food eaten in the Philippines was recorded by Antonio Pigafetta (c.1491-c.1531), a Venetian who was the chronicler of Magellan's expedition. Pigafetta's journal is titled First Voyage Around the World (1525).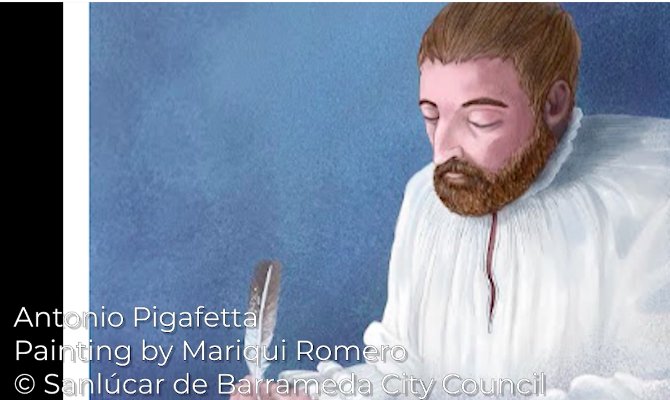 Antonio Pigafetta
Sta. Maria's retelling is focused on food based on Pigafetta's First Voyage: the familiar and strange ones (eggs of the large black Tabon bird or fruit bats) that Magellan and crew had encountered in their journey.
Published by the National Historical Commission in 2021, the 158-page book has seven chapters, with three chapters on Philippine food: "Philippine Fare," "Cebu Food, 1521," and "Cebu Food, 1581." Pigafetta's journal included a list of 160 Cebuano words with 40 related to cooking and eating.
Sta. Maria also traces how food developed under Spanish colonial rule; the Galleon Trade introduced New World plants such as tomato, sweet potato, corn, chili, and many more.
Around the Visayas

In the Philippines, Magellan and crew explored only the Visayas area. They anchored first in the uninhabited island of Homonhon, made stopovers in Mazaua (Limasawa, Leyte), Zubu (Cebu), and Matan (Mactan) where Magellan was killed. Then, they sailed past Panilongan (Panglao, Bohol) and landed in Quipit (Labasaon, Zamboanga del Norte) and Cagayan de Sulu (Mapun, Tawi-Tawi), and stopped once more in Palawan on the way out to the Moluccas.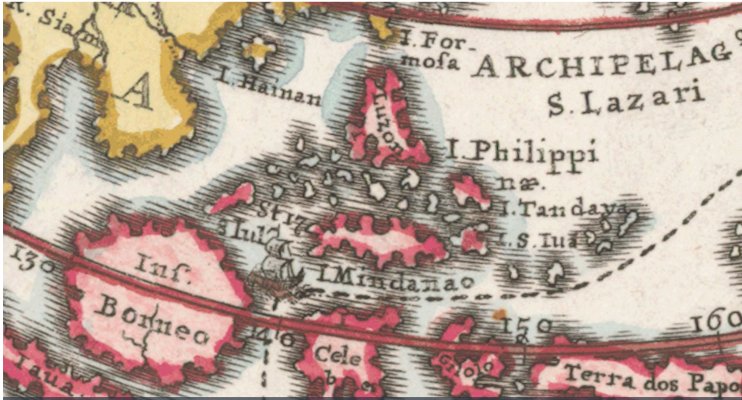 Magellan's route, Atlas Novus (Munich 1702-1710)
Magellan's demand of a food quota (goats, pigs, rice, millet) for their provision from the chieftains in Cebu proved to be fatal; Rajah Lapulapu of Mactan refused to do so. The Spaniards burned the town of Bulaia (Buaya) and Opon, near Lapulapu's place that led to the attack and killing of Magellan and his men.
Food and identity

Magellan and crew's first encounter with food in the islands was when they were presented with "an initial sampling of Philippine savors": fish, two coconuts, a jar of wine called uraca or arrack (palm wine) and bananas by nine men from the island of Zuluan (Suluan, Guian, Samar).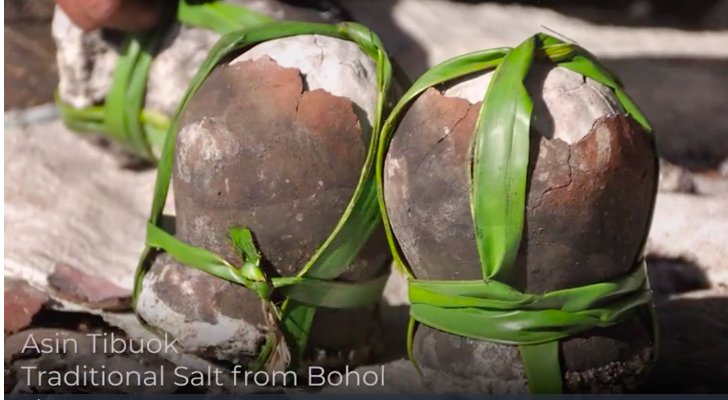 Traditional sea salt, Bohol
Pigafetta is the first to tell the world what and how Filipinos eat. He tells how fish and pork are served, either boiled in broth or roasted, with fresh ginger. He describes the taste of local food, finding it "half-cooked and very salty."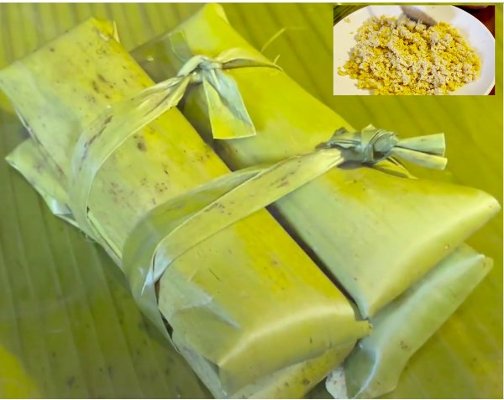 Budbud-kabog, Cebu's steamed millet rice cake
He compares the taste of rice cooked in a clay pot (kulon) lined with leaves and in a bamboo tube, and mentions other cereals such as millet, sorghum, and panicum. Pigafetta called steamed rice and millet cakes wrapped in leaves as tinapai and likened it to the wheat bread of Europeans.
Drinking and feasting

He describes the islanders' love of drinking tuba, mornings and evenings, and the many "little eats" or sumsuman while drinking. He notes the many uses of coconut tree and describes the making of coconut vinegar.
He also writes about rituals associated with eating and drinking, as well as the ritual killing of pig as an offering.
It should be noted that each time Magellan and company were invited ashore, they were fed well, with meat and rice, both prestige foods. After all, their hosts were chieftains and rulers, the elites of the area.
Pigafetta mentions that in Cebu, they had been served with all-meat dishes in porcelain. Presumably, these are considered special events, and the meat dishes would be more in the feasting category rather than an ordinary daily meal, reflecting the chieftain's social status and power.
Our very own

Today, 500 years later— timowa (tinuwa), tinola, nilaga, sinugba, inihaw or steaming and roasting fish, pork, or chicken, simmering vegetables (the Visayan laswa or the Ilocano pinakbet), eating local fruits and rice cakes, and eating rice— are still the basic elements of Philippine food.
At the same time, new ways of cooking and eating brought about by Spain and America would leave its culinary imprint in Philippine foodways.
The author

Felice Prudente Sta. Maria has been a cultural advocate and author known for her works on Philippine food.
She is a recipient of Ateneo de Manila University's Gawad Tanghal ng Lahi Award in 2021 "in pursuit of Filipinism and Filipino identity….".
Among her culinary books, The Governor-General's Kitchen: Culinary Vignettes and Period Recipes, 1521-1935 (2006) placed second at the Gourmand World Cookbook Awards in 2008, the first time a Philippine entry received an award in the food history category. Another book, The Foods of Jose Rizal (2012) was country winner and finalist in the food history category of the same award in 2013.
She is a trustee at the National Museum of the Philippines, a member of the Ayala Museum board of advisers, and cofounder of the Food Writers Association.