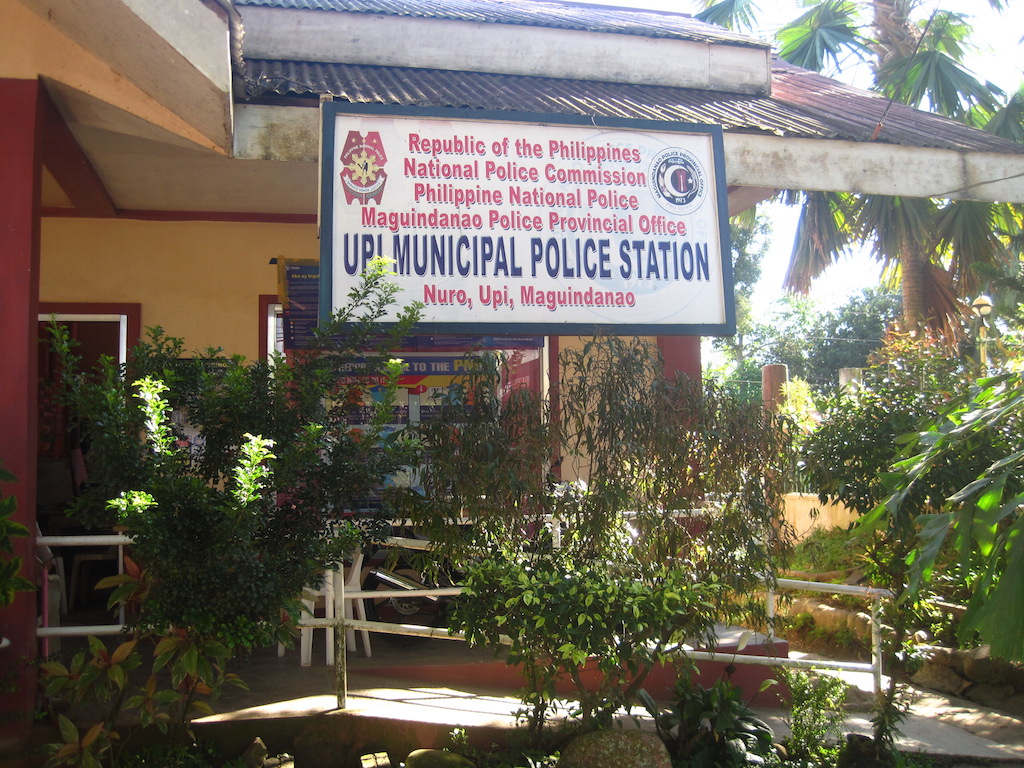 By JAKE SORIANO
UPI, Maguindanao–The local police here warned residents against accepting job offers to work as housekeepers in Marawi City due to reported cases of exploitation there.
The Upi Police Station Women and Children Protection Desk (WCPD) said illegal recruiters and traffickers have been preying on poor women minors from the barrios.
With the consent of their families, these young women are usually recruited to work as maids in Marawi, capital city of Lanao del Sur, and once there, are left at the mercy of their employers.
"May umuwi din dito na naging sira-ulo (There was a case where one came home here deranged)," said PO3 Margie Pahati of the Upi WCPD.
"Kasi maltreated sya doon. Hindi sya napapakain o nasasahuran ng maayos. Tapos naging sira-ulo sya (She was maltreated there, was not fed well and paid properly. She became mentally disturbed)."
Pahati said some victims are not allowed to return home for several years. There were also instances where the names of victims were changed once they arrived in Marawi, making it difficult for authorities to track them down.
"Pagdating doon iba na ang pangalan (As soon as they get there, their names are changed)," Pahati explained.
"Hindi na sila ma-locate. Pinapasa-pasa sila from this house to this house to another house. Nagsa-swapping-swapping sila ng mga katulong (This name-changing, and households and employers exchanging maids among themselves, make it hard for authorities or their families to locate the victims)."
A woman was recently caught allegedly trafficking young women using the same scheme, and is now in the custody of the authorities. The police refused to reveal her identity, but only said the case is now awaiting trial.
Since 2010, according to Pahati, there have been at least 10 complaints against this trafficking scheme filed before the Upi police station.
"Hindi lang… kung talagang nagre-report lang yung mga kababayan natin (Numbers could be higher if residents are just willing to report)," she explained.
"Yung mga nambibiktima, kamag-anak lang din (The suspects are usually also relatives of the victims)," she added.
While many Filipinos are trafficked for overseas work, labor trafficking within the country "remains a significant problem," according to the US State Department Trafficking in Persons Report 2014.
"Women and children from rural communities, areas affected by disaster or conflict, or impoverished urban centers are subjected to domestic servitude, forced begging, forced labor in small factories, and sex trafficking," the report noted.
Last year, VERA Files reported on the rising number of fisher folk from the Visayas who are being trafficked to Tawi-Tawi for dangerous deep-sea fishing.
Poverty remains one of the reasons young women leave Upi to seek employment elsewhere, making them vulnerable to abusive work conditions.
The WCPD here urged families to take advantage of the government's Pantawid Pamilyang Pilipino Program (4Ps), instead of sending their children to work in Marawi and other places.
"Ano ba ang purpose ng 4Ps? Di ba education (What is the purpose of the cash transfer program, anyway? It is for education, right)?" said Pahati.
"Gamitin ninyo yan doon sa pag-aaral ng mga anak nyo (Use the cash wisely for the education of your children)."
The program provides conditional grants for poor households, including P3,000 for a school year, or P300 per month per child, for educational expenses.
"Pahalagahan ninyo na makapag-aral yung mga anak ninyo. Na hindi maging reason yung kahirapan na ipapadala nyo ang mga anak nyo na murang edad na nagtatrabaho sa ibang lugar (Make sure your children are sent to school and not use poverty as the excuse for sending them at a young age elsewhere to work)."