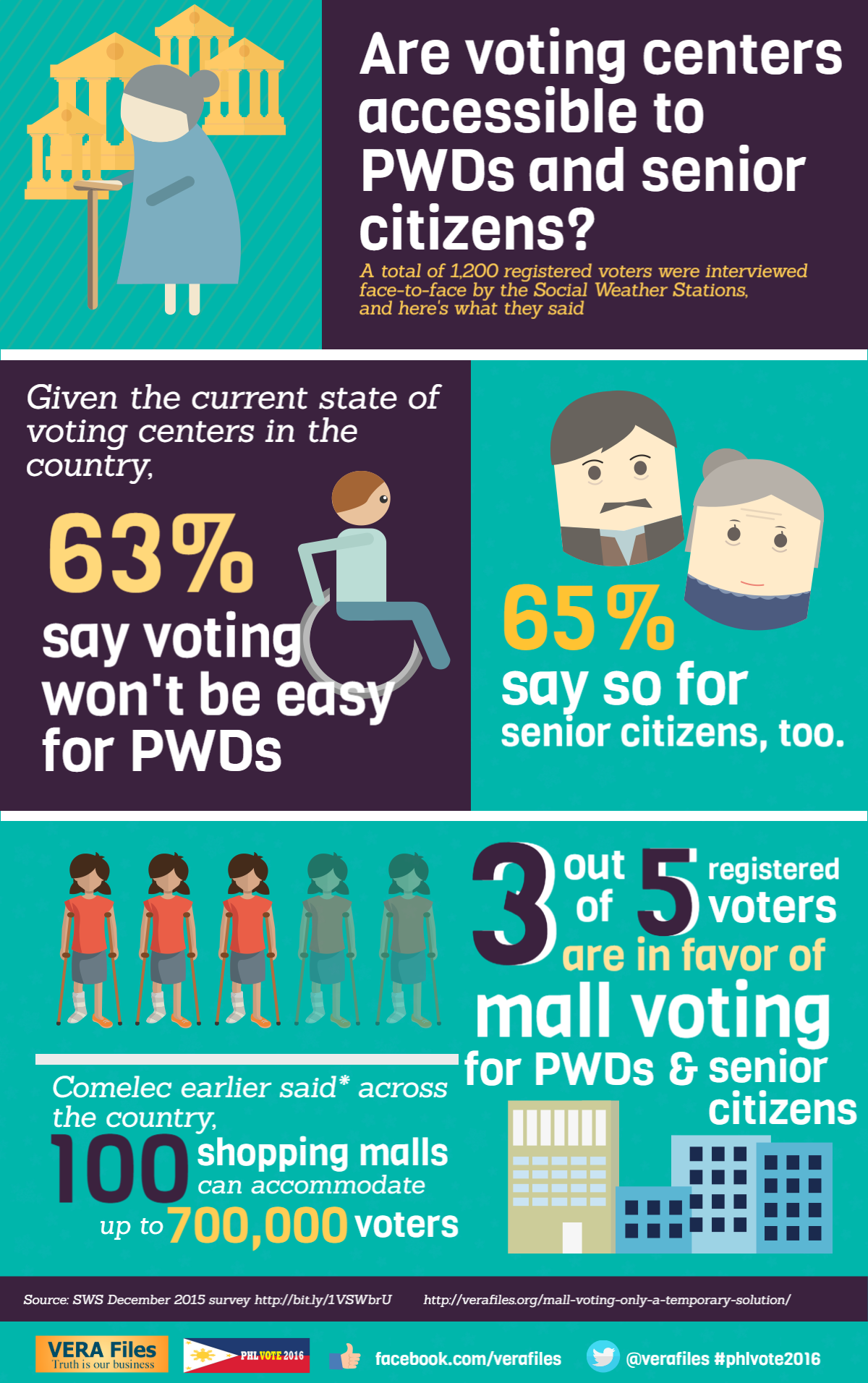 A DECEMBER 2015 survey by the Social Weather Stations showed that three in five registered voters think voting in malls would be easier for senior citizens and PWDs, given the current state of voting centers in the country.
A total of 1,200 registered voters were interviewed on whether or not they agree that voting centers be put in malls near their residences.
But the Commission on Elections has junked mall voting amid fears of violating the election law.