By MARIA FEONA IMPERIAL
RETIRED army general Jovito Palparan, who was implicated in the disappearance of University of the Philippines students Karen Empeno and Sherlyn Cadapan, made it to the top 12 of the senatorial race in the Local Absentee Voting (LAV) results.
Former senator Panfilo Lacson, who served as chief of the Philippine National Police during the Estrada administration, topped the list.
Those who avail of the LAV include members of the armed forces, police, selected government officials and the media.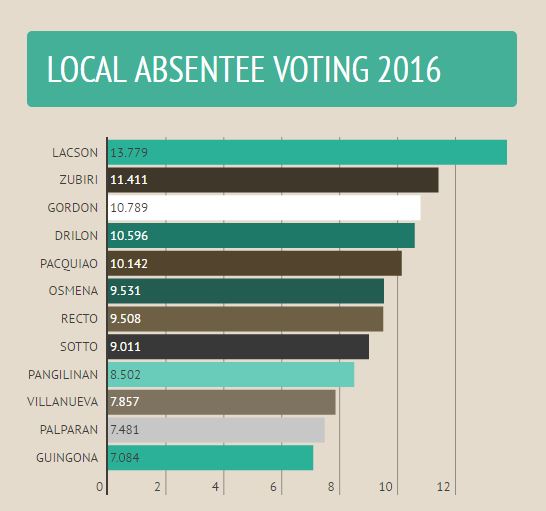 Results of the Overseas Absentee Voting (OAV), meanwhile, put former senator Richard Gordon on top. In the overall senatorial race, Gordon ranks fifth. (See Drilon leads senatorial race)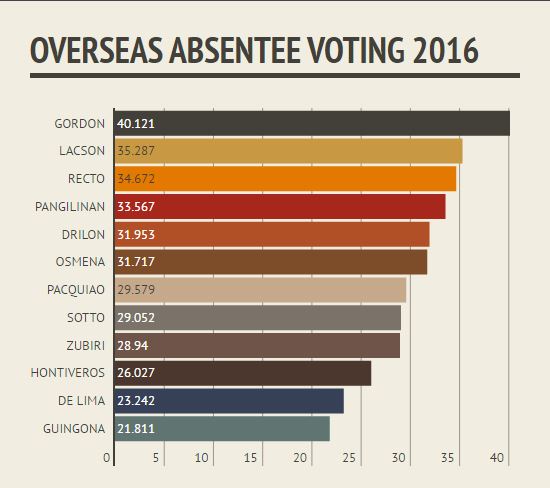 Party-list groups that represent overseas Filipino workers (OFW) dominated the OAV: Acts-Overseas Filipino Workers Coalition of Organizations (ACTS-OFW), OFW Family Club, Inc. (OFWFC), Migrante Sectoral Party of Overseas Filipinos and their Families (MIGRANTE) and Allied Movement Employment Protection Assistance for Overseas Filipino Workers Access Center, Inc. (AMEPA-OFW).
Only ACTS-OFW, however, has earned a seat in the 17th Congress. (AKO-Bicol, Gabriela top party-list race)