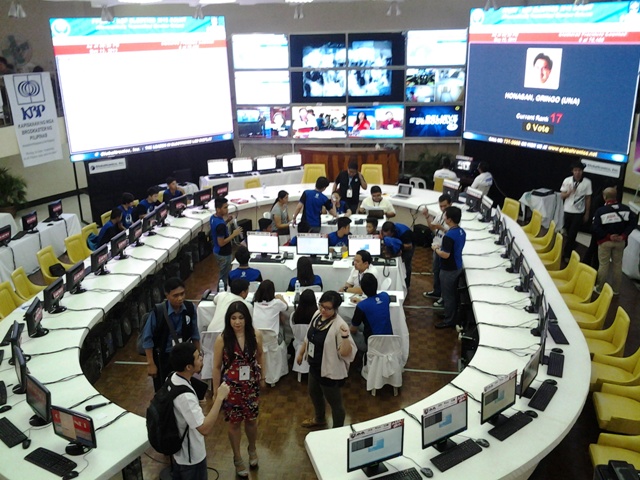 By VERA FILES
CAN you do the math, and fast?
Amid apprehensions over "untenable figures" used to proclaim the top nine senatorial candidates, a poll watchdog says there are two remaining ways to silence allegations of fraudulent results.
The National Citizens' Movement for Free Elections yesterday said one way to crosscheck figures is through the parallel manual count, and another process is via the random manual audit. But both involve a long, tedious process.
"The issue appears to be the call for transparency in explaining where the votes of the 8.5 million voters are," Namfrel said in its statement.
Namfrel and other watchdogs have demanded that Comelec account for the remaining uncounted 18,504 ERs, estimated to contain at least 8.5 million votes or 23.67 percent.
As of yesterday, Namfrel reported that the lowest percentage of ERs transmitted to the Comelec is from the ARMM at 34.9 percent, Region IX at 62.2 percent, closely followed by Cordillera Administrative Region at 62.31 percent.
The proclamation of the nine winning senators was made on the basis of 117 out of 304 expected Certificates of Canvass (COCs).
If done properly, and if figures could be disaggregated by area and by precinct, the parallel manual count should fill the gap left by the 23.67 percent of unaccounted returns, Namfrel said.
This process will, more importantly, lead to a "reconciliation" of manually encoded and electronically transmitted votes, said Pablo Manalastas, IT consultant of the Center for People Empowerment in Governance.