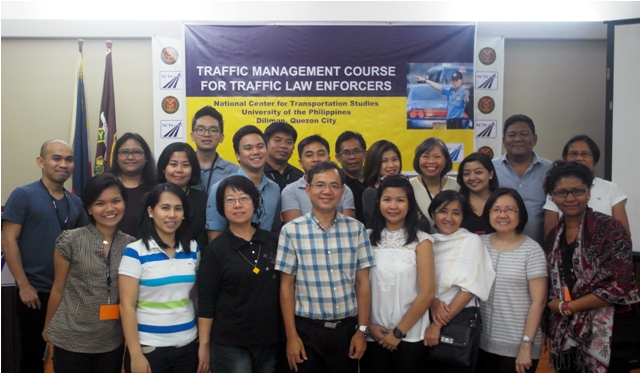 IN MARCH, VERA Files conducted a road safety orientation seminar and training workshop for the 10 fellows chosen under the Road Safety Journalism Fellowship.
Together with road safety advocates from the World Health Organization, VERA Files' partner in the fellowship, the journalists took part in the three-day interaction, along with other stakeholders of the Bloomberg Initiative Global Road Safety Program.
Speakers presented global and national statistics on deaths and injuries caused by road crashes, projections of further deaths if no actions are taken to mitigate risks to motorists, pedestrians and the general public.
Media's role in raising awareness of road safety and framing it as a public health and development concern were two of the messages that were highlighted in the seminar.
The fellows agreed that stories on road crashes or vehicle collisions should go beyond witnesses' accounts of the incidents or graphic descriptions of the victims' conditions. They should not be isolated traffic or police stories but should be part of a bigger and more substantive narrative that takes a deeper look at the causes and impact of these crashes on families, communities and the economy.
Meet the Road Safety Fellows:
Marysol Balane is a freelance writer and Communications Officer of the Metropolitan Manila Development Authority –Bloomberg Initiative Project. The years she spent in advocacy work have allowed her to build a network of stakeholders in the health and transport sectors. For the fellowship, she'll report on motorcycle use and pedestrian safety in the Philippines.
Brenda Barrientos-Vallarta is a researcher at the News Research Section of GMA. She specializes in writing map-based news articles. For the project, she will build maps to show accident-prone areas on EDSA and which types of vehicles in Metro Manila are most prone to road risks.
Dinna Dayao is a senior freelance writer and editor. A journalist for 29 years, she has worked for various media and research outlets. She'll closely monitor the country's commitment to meet the goal of halving the number of road deaths by 2020.
Michael Delizo writes for The Manila Times. He has also worked for broadcast media like DZRH and PTV4. He will study the poor habits of drivers and what steps authorities are taking to address the problem.
Melvin Gascon is a senior correspondent of the Philippine Daily Inquirer. Based in northern Luzon, he will look into the installation of early warning signs on road works and repairs along the most dangerous highways there.
Maria Feona Imperial is a VERA Files writer who specializes in research- and data-driven stories. She will be producing stories on the enforcement of road safety laws in the country, particularly those that protect children.
Jacque Manabat works for ABS-CBN. She reports on transportation issues and has written exclusive stories on Metro Railway Transit woes and irregularities in Land Transportation Office deals. She will dig into the cost of road crashes in the country, as well as the non-availability of license plates for motor vehicles in Metro Manila.
Ira Panganiban is the editor-in-chief of Wheels Magazine Philippines, the third largest auto specialty magazine in the Philippines. A broadcast journalist for more than 20 years, he has produced numerous news and features on transportation issues. He intends to write about incidents involving sudden unintended acceleration of cars.
Robertzon Ramirez is a reporter of The Philippine Star. Prior to that, he worked for The Manila Times. For the fellowship, he will look into traffic compliance and check gaps in the implementation of road safety laws.
Raymond Gregory Tribdino has been a journalist and columnist for years, focusing on motoring and automotive stories. He'll be writing about the most dangerous roads in the Philippines and how road safety can be promoted in schools.