By ARIEL C. SEBELLINO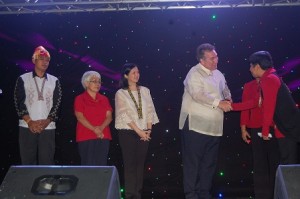 THERE'S more about indigenous people than just being relegated to the fringes of society and beneficiaries of the kindness of international organizations.
The more than 80 articles submitted in the writing competition, Pagkilala sa mga Natatanging Kuwentong Katutubo (Discovering outstanding stories about Indigenous People), showed that Indigenous People (IP)  have a lot to offer in society and are outstanding partners in development.
Sponsored by the International Labor Organization in partnership with Probe Media Foundation, the  writing contest conducted last year  recognized outstanding IP stories in print, photo essay, radio, television and online media.
The contest wanted to focus on how  indigenous peoples communities or individuals were able to empower themselves amidst adversities and challenges as citizens of this country in an environment where they "usually take a back seat in the scheme of things or are lost in the stream of public consciousness."
The organizers found the response heartening.
Of the  eleven stories recognized as outstanding, six  were articles from two broadsheets and two community newspapers namely, BusinessWorld's "Discontent in a Mining Wilderness" by Romer Sarmiento; SunStar Davao's "As Precious as Life Itself" by Stella Estremera; Philippine Daily Inquirer's "Mt. Pinukis an Arena of Debate on Mining" by Ryan Rosauro; "Cordillera Organic Rice Finds a Strong Market at Home" by Edgardo Espiritu; "Enchanting Adventure in Agusan Marsh" by Jefry Typas;  and Northern Dispatch's "Anti-Dam Activist Gets Laureate Award" by Arthur Allad-iw.
One each from the television, Michael Escobar's "Tribal School of Ilocos Sur" from Ilocos,  and the radio, Reyan Arinto's " Lapis" from Tacloban, made it to the final cut. They were lone awardees in their respective  categories.
Vera Files' entry on the Aytas of Pastola by Vincent Go was awarded one of the three best in the photo essay category, alongside a blog story on the First Aeta Food Forest Festival by Kara Santos
Another winner was Lost Voices:  Subanen Asserts Right for Representation in Governance by  Antonio Manaytay, a freelance journalist from Zamboanga.
"It was a good mix of stories that show the other side of our IP brothers and sisters," Joseph Alwyn Alburo, vice-chairman of the National Union of Journalists of the Philippines (NUJP) and member of the judging panel, said.
"The stories are not about the journalists who produced them.  They are about the IPs who are out there struggling to be part of a bigger community," Ramon Tuazon, president of the Asian Institute of Journalism and Communication (AIJC) and a member of the board of judges, said.
The quality of the entries showed that the writers  rose up to the challenge hurled by Lawrence Jeff Johnson, director of the ILO country office in the Philippines, during the launch to move from stories that "shock and awe, and to focus on what is going right rather than what is going wrong".
Johnson said journalists have an important role in reaching out to IPs to be able to write positive stories about how they are able to overcome their disadvantages.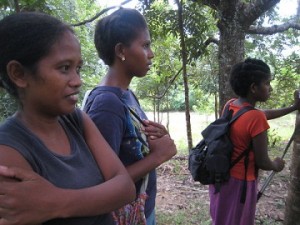 The term "indigenous peoples" according to the National Commission on Indigenous Peoples (NCIP), refers "to the more than 12 million descendants of the original inhabitants of the Philippines who have somehow managed to resist centuries of colonization and in the process have retained their own customs, traditions and life ways".
President Benigno S. Aquino III , in a message read for him during the awarding ceremonies  by Secretary of Labor and Employment Rosalinda Dimapilis-Baldoz, lauded the efforts of ILO and the journalists "for hailing the part that indigenous peoples play in development".  She said that there are now IP desks in 16 regions of the country.
"Through your inspiring stories, we all will be made more aware not only of the valuable contributions of our indigenous peoples to our rich cultural heritage, but more importantly for the socio-economic implications of firmly instituting interests of indigenous peoples in the mainstream of policy-making,"  the President said.
Stella Estremera, editor-in-chief of Sun.Star Davao, in her acceptance speech on behalf of the awardees, said that interacting with the IPs , listening  to their stories and narrated  with the  purest intentions  is a journey into one's soul.
"It is a rediscovery of our identity as Filipinos. Like any other journalist, I started looking and writing about them with pity in my eyes.  That was until I listened to their stories and beliefs and saw in them the true resilience of the Filipino spirit, and a deeply ingrained dignity that has withstood the endless years of marginalization.  Along with that came the realization that the pity  is on us for sweeping  these away to the margins and denying our children these stories," she said.
Estremera  thanked ILO   for the recognition of the journalists' efforts for the IP  but, she said, " the greater gratitude is for the IPs for waiting so long for their stories to be told."