By MITCH MENEZ
Photos by LITTLE WING LUNA
THERE is an inside joke amongst volunteer workers  in Tacloban that one must wear long pants, rub one's  body with  Off lotion and sleep inside the  mosquito net. If not, you will be flown by those  blood-sucking flies in mosquito land.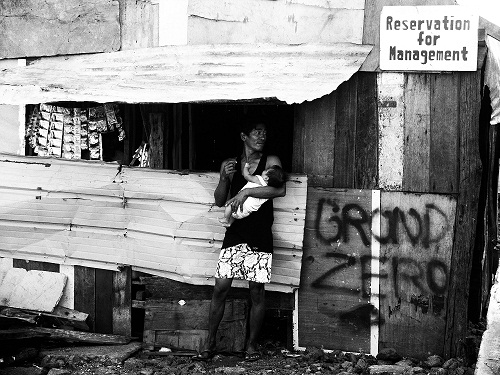 The swarm of mosquitoes in refugee centers are that dense. It's a nightmare.
Almost two months after Yolanda struck, Tacloban is still in a state of disrepair. The airport itself is a tangle of twisted metal and upturned earth and was only recently fully cleared of debris for the use of commercial airlines.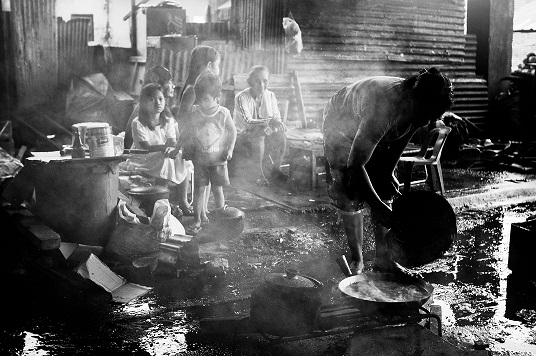 Water is still not easily available to everybody. Water container in varying sizes and colors line several blocks.
Electricity is in a state of disrepair. Toppled electric posts are still on the road.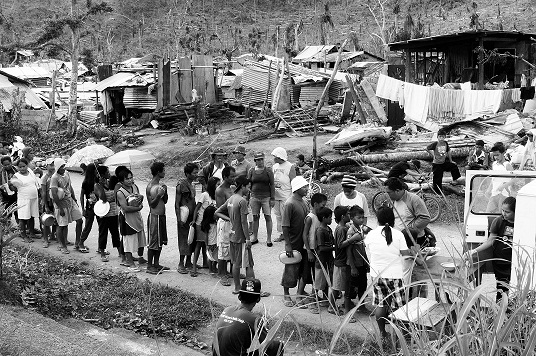 People light bonfires and candles in the evening. But it's dangerous as most of the makeshift shelter are made out of tarp and cardboard.  Fortunate are the ones who were able to get tents from the United Nations mission.
Three ships beached by  the strongest typhoon that ever visited the earth have been stabilized by the homeless residents  with coco lumber and sandbags. They are what consist Yolanda Village.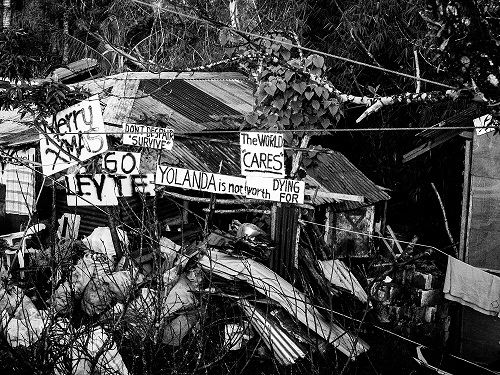 Garbage is a problem. The smell of decay is still thick in the air.
One cannot tell if it is the stench of a dead animal or a human corpse.
Under the sweltering heat of the sun and the intermittent rain, body bags, over a thousand of them, are strewn on the grounds.
Eight police officers  guard the corpses  24/7. They said a body or two  continue to be brought in every day. Daily exposure to the grim situation has not numbed them to the misery connected to each lifeless body.