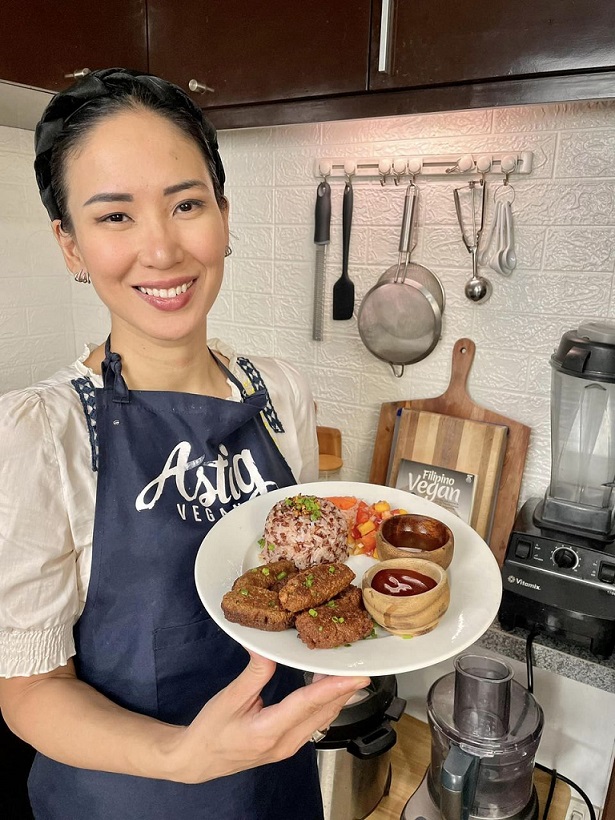 Images taken from Astig Vegan FB and Wikimedia Commons
Trying to eat healthy? Have you ever tried meat-free dishes? Are you curious on how to be a vegan? A thousand questions deserve more than a thousand answers.
Filipino Vegan (Revised Edition, 2022, Anvil Publishing, Inc., 350 pesos) by RG Enriquez-Diez, is a bold cookbook and a gentle guide on how to start one's vegan journey.
Filipino Vegan
With 69 recipes, the book is divided into four parts: Condiments and Sauces, Main Dishes, Party Dishes, and Desserts. Some notes and reminiscences precede each recipe.
Interestingly, the table of contents reveals recipes that are familiar and expected, like any conventional cookbook. Its Main Dishes range from Adobo, Dinuguan, Lechon Kawali, Sinigang, or Sisig, and more —favorite dishes in everyday life.
Unlike other cookbooks, Filipino recipes in Filipino Vegan have been "veganized."  Traditional Filipino dishes, heavy on meats,  have been adapted into delicious vegan dishes, while retaining the same flavor and texture (almost) of the traditional dishes.
The vegan in our food
Many traditional vegetable dishes are easily adapted as vegan dishes. Think of the Visayan laswa or utan, the Ilocano dinengdeng or Bicol's laing. While bagoong (fermented shrimp paste), dried fish or shrimp, or pork are usually added to vegetable dishes to elevate their taste, they can be omitted to make them vegan.
Moreover, many traditional snacks in the Philippines are already vegan, based on rice, root crops (sweet potato, ube, taro, cassava,yam), saba banana, and coconut milk—making the next vegan step much easier, in many ways.
Such snacks include banana cue, guinataan, steamed corn on the cob, and a wide variety of rice cakes, from suman, puto, kuchinta, or palitaw, with provinces offering their own unique rice cakes not found elsewhere.
Veganism
 "Vegan" as a term was coined by Donald Watson in 1944 and the word "vegetarian" has been in use since around 1849.  Globally, the interest in veganism has risen significantly since 2010.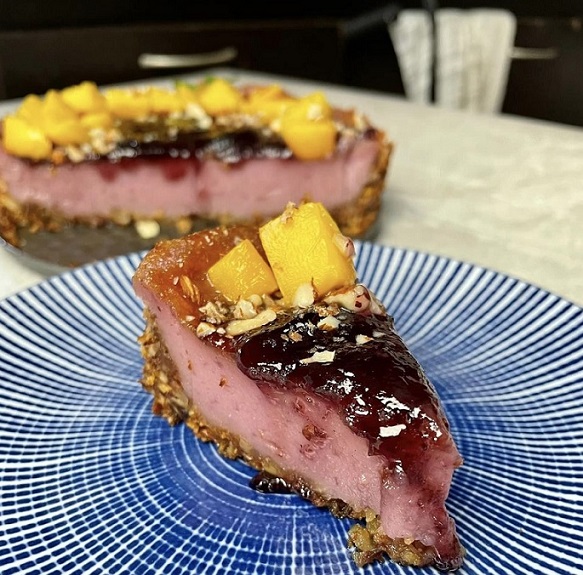 The Vegan Society defines veganism as a philosophy and a way of living that center on a plant-based diet, avoiding all animal-based foods such as meats, (including fish, shellfish, and insects) dairy, eggs, and honey as well as avoiding animal-derived products, products tested on animals, and places that uses animals for entertainment.
Vegetarians, on the other hand, usually consume dairy and egg products, while adhering to a plant-based diet.
People become vegan for a variety of reasons: health and well-being, animal cruelty concerns, and environmental reasons.
Vegan staples
In the book, a short chapter on Vegan Staples list some must-haves and many are already part of kitchen staples such as vinegars, soy sauce, rice, and spices.
Specific vegan staples include all forms of soy bean products — fresh tofu, bean curd sheets, tahure or fermented bean curd, tempeh or fermented soybeans, dried beans such as monggo, garbanzos, white beans, fresh or dried mushrooms, grains (rice, quinoa, millet, adlai), plant-based milk, gulaman or agar-agar,  mock meats (soy protein chunks, seitan or wheat gluten, vegan burger patties, vegan hotdogs), nutritional yeast, and more.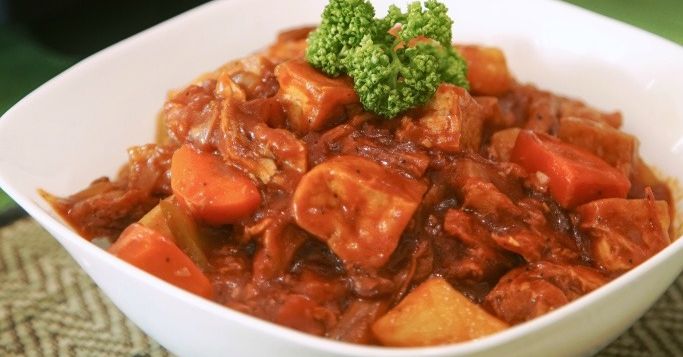 Veganizing in adobo country
Through an imaginative use of vegan ingredients,Filipino Vegan captures the familiar taste and aroma of Filipino food. Mock meats replace pork, beef, chicken, or fish; at the same time, seasonings or other ingredients are retained, keeping the familiar flavors as in conventional dishes.  
Firm tofu is used mostly to replace pork dishes in Adobo, Lechon Kawali, Bistek, Sisig, or Kaldereta; soy chunks or textured vegetable protein for Tocino; firm tofu with nori seaweed for Fried Fish or silken tofu for Sarciado.
And yes, the much-loved bagoong is turned vegan by using nori seaweed, black bean garlic sauce, and sugar to mimic its briny taste.
Included in the book is Ensaladang Langka. Recently, Western vegans have discovered the wonders of green jackfruit as plant-based meat for its chewy texture and savoury taste. It absorbs other flavors and spices, making it suitable for all types of dishes, from pulled pork, burritos, curries, and stir fries.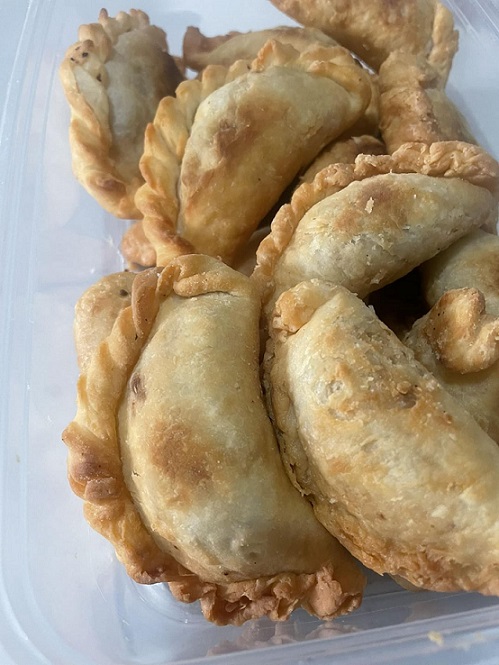 The author
The founder of the website ASTIG Vegan, Richgail Enriquez-Diez's journey into the vegan path started witha nutrition class in college that sparked her interest on the effect of food on our bodies. At 15, her family immigrated to the United States in 1997; in 2019, she returned to the home country to improve her Tagalog and to learn more about its food culture.
Being around, she has witnessed the growing interest in vegan foods. Vegan restaurants,coffeshops, and groceries have sprung up. She describes her book as a guide into "the vegan Filipino way of life or at least gain a perspective on it."
The next challenge
While it is understandable to veganize traditional recipes initially, it would be better eventually to develop new plant-based recipes rather than merely replicating or imitating existing dishes. In short, entirely new vegan recipes that can stand on its own.
Meanwhile, try some recipes in Filipino Vegan, and you be the judge!