The adoptive son of a priest, Justin Aliño grew up with an eye for religious art. It is a skill he would later turn into a passion for collecting and preserving rare holy antiquities.
His father, Reverend Aloysius Aliño, was a dedicated collector of images who trained him well. This has prepared him for curating the collection for "Pasion y Gloria: An Exhibition of Filipino Lenten Images from the 17th Century to the Present," on display at the Manila Cathedral.
The exhibit, which ran until April 2, featured Lenten images made by Filipino artists and sculptors. The collection was culled from the San Agustin Museum, his father's collection and the private collection of other families.
Among the statues on display was the Señor de la Pacencia, one of Aliño's most recent acquisitions. He said an unnamed local artist built the image, which is made of polychromed wood, in the 17th century.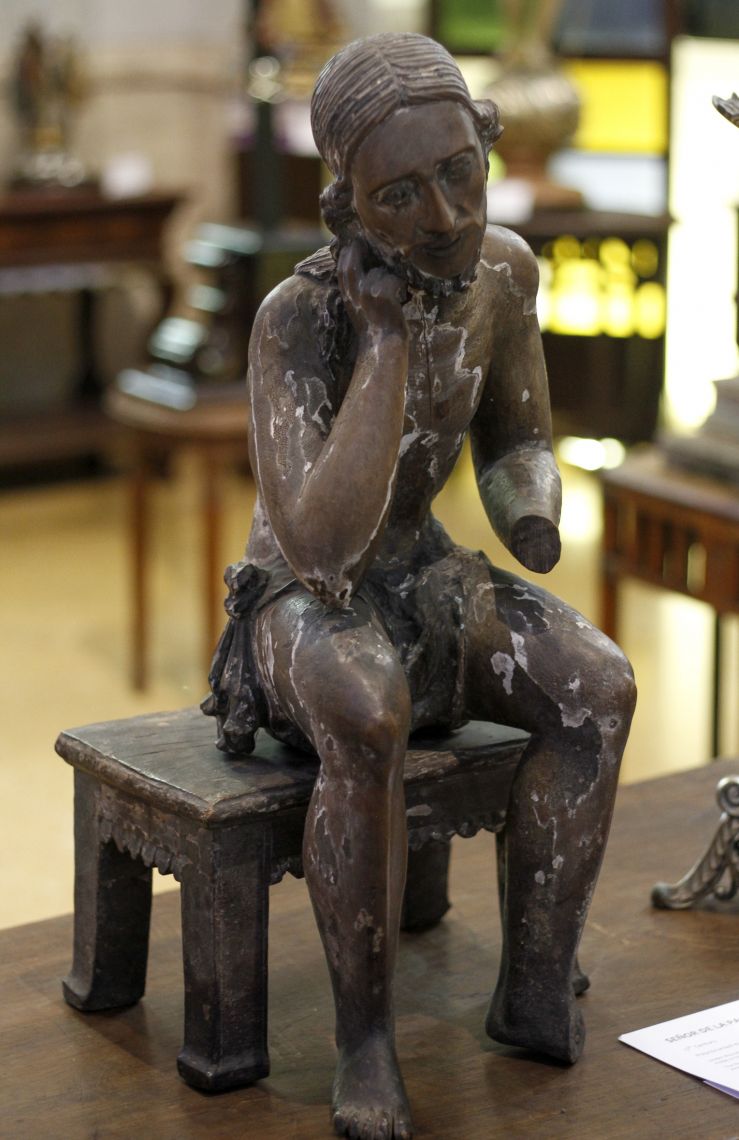 The Senor de la Pacencia is a 300-year old wood carving depicting Christ in anito-style: big eyes and curly hair.
"It has a distinctive anito-style that is similar to carvings by Filipino natives of that time: curly hair and big eyes. The image does not have proper proportions, which suggests that the local artist at the time did not have proper training in woodcarving," Aliño said.
Another highlight of the exhibit was the Kristong Gapos, which shows Christ bloodied, hands bound, with a pained expression on his face.
An artist named Benigno Santos, reportedly a friend of national hero Dr. Jose Rizal, made the image. There is even a photo of the sculptor with Rizal's mother and family visiting his tomb, Aliño said.
It is said that the artist carved it with a live male model as basis, which is why it has accurate proportions. The figure is part of the collection of Rev. Aliño, and it and has been receiving much attention from other collectors who want to purchase it.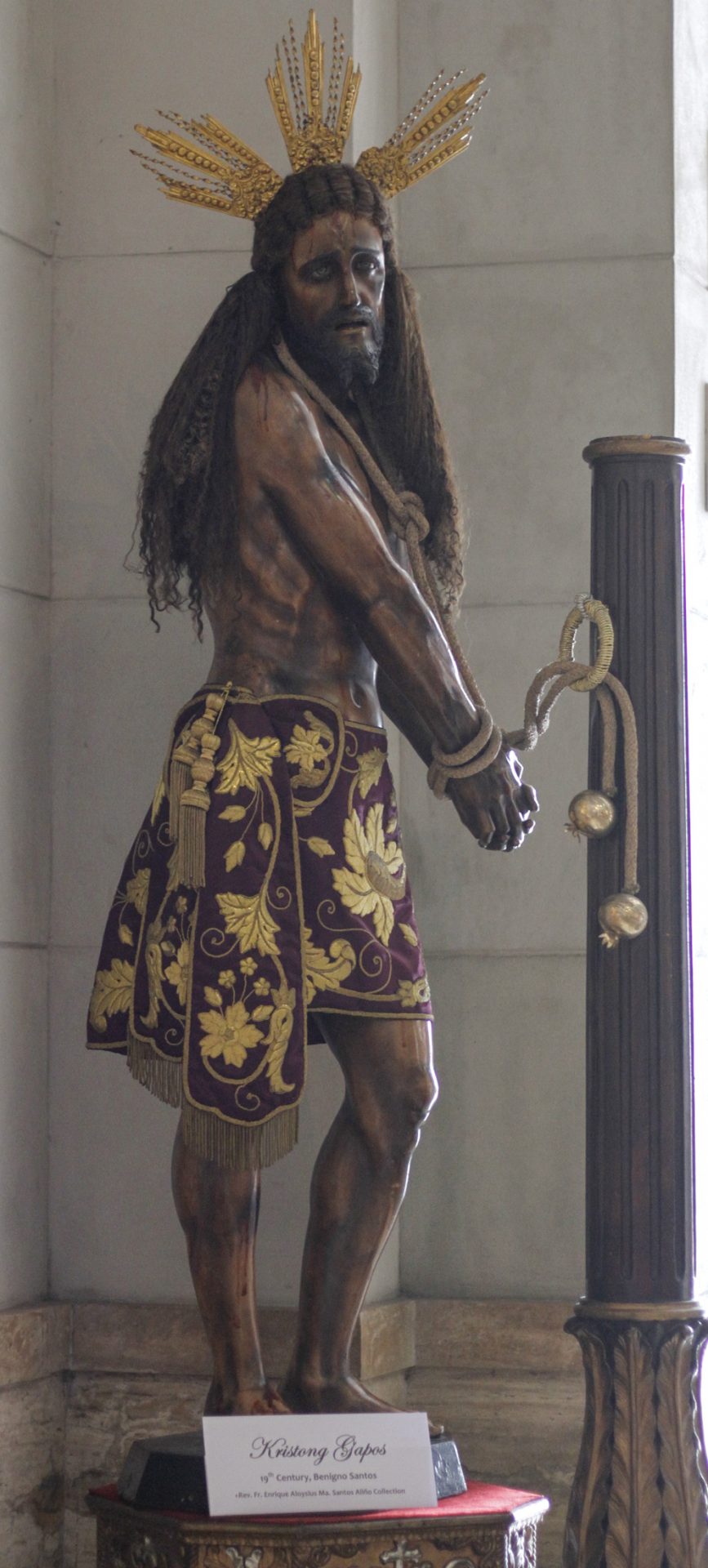 The Nuestro Padre Jesus Nazareno was also among the more popular creations on display. It was made in the 18th century, and is part of the Jorge Allan Tengco Collection.
Aliño said it was difficult to ask the collectors to showcase their pieces, as they feared the condition of images might be compromised.
Twenty-five collectors joined the exhibit after much assurance that their images will be well taken care of.
"They were worried about security since there have been cases of theft in churches but I assured that them that the precious items will be guarded," he said.
Aliño added he wanted to host the exhibition before the Holy Week to inspire people to see the more nuanced portrayal of the images of Jesus Christ and the Virgin Mary by Filipino artists.
Oftentimes, he said, contemporary artists and image owners depict religious images without much restraint.
"In the olden times, devotees would stick to tradition, culture and devotion. For example, the Mater Dolorosa should be dressed in dark clothing to depict her in mourning. Some owners of images these days tend to experiment with colorful clothing, which sometimes causes the image to lose its symbolic meaning. Too much makeup and embellishments can also have this effect," he said.
Aliño also hopes Filipinos will learn about the proper way of adorning religious images.
Discretion must be applied when dressing up holy images, he explained.
For example, dark clothing should be worn by the Virgin Mary when she is in mourning. This is especially important when images are being paraded during processions.
For Aliño, learning about how holy images should be depicted will inspire more people to be spiritual, just in time for the Holy Week.
A few of the pieces will be taken to the Aliño residence in Bayanan, Concepcion Uno, Marikina to be exhibited and paraded for a procession.