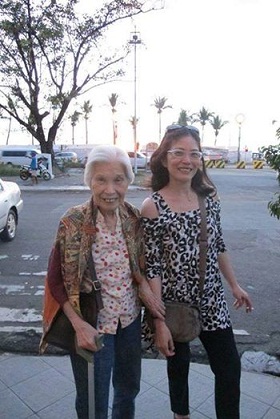 PABLO A. TARIMAN
On her birthday (May 11),  Cecile Licad was working  for her recital in Portland on May 16, where she has prepared a unique and adventurous program.
The celebrated pianist's vast interpretative power will see her perform 19th and early 20th century works by American and European composers Mason, Gottschalk, MacDowell, Ornstein, Busoni and Chaminade.
Her vast interpretative power will see her perform 19th and early 20th century works by American and European composers Mason, Gottschalk, MacDowell, Ornstein, Busoni and Chaminade.
This program received unanimous acclaim in Germany and Miami and it will hurdle another audience and critic assessment with Portland audiences.
Miami music critic Richard Yates of the South Florida Classical Review noted that Licad's "wielding of the overloaded harmonies, the mystical Scriabin-like tonal wanderings, and the overwhelming pathos that pervades the work, was nothing short of virtuosic. She rose to the challenge of the final movement's jarring montage of former themes in the (Ornstein) sonata."
Licad is a mother of 24 year old Otavio who used to act in school plays and had his share of piano playing.
Some years back, mother and son had a joint concert at the CCP and it put pressure on the mother worried about what Manila audiences would say about her son.
In the house of filmmaker Marilou Diaz-Abaya just a week before the CCP concert, one remembers hearing Cecile remind her 20-year-old Otavio, "You had better practice well and don't dare make a mistake, because we will be the talk of Manila for years."
The son answered with, "Just be cool about it Mama. It will work well. Don't be too nervous because you are beginning to look and sound like Lola (Cecile's mother, Mrs. Rosario Licad).
Cecile's mother said she doesn't recall saying anything like that to her daughter during her teenage years.
"I realize that for her the pressure must be double because unlike me, who was only expected to provide motivation and encouragement, she must do that for her son, and perform on her own as well," Mrs. Licad said.
Mrs. Licad sums up the role she plays in Cecile's musical life.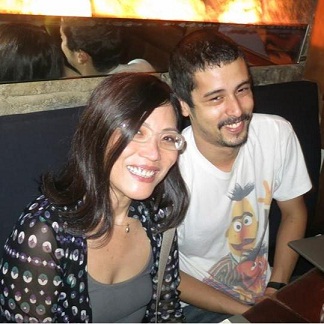 "First of all, I chose Cecile's first teacher, Miss Rosario Picazo, and it was the right decision, for it was she who gave Cecile the right foundation. A teacher can make or unmake a gifted child; she can nurture or ruin a talent or she can inspire or turn off a gifted child. My husband and I organized Cecile's life. Her routine was strictly divided into school time, practice time and piano lesson time. Of course she had play time, but only after school and practice hours."
By the time her daughter entered Curtis Institute I in Philadelphia at age 11, Mrs. Licad's duties magnified. She was mother, cook, household help, chaperone, confidante, etc.
When Cecile reached her teen years, they were more like friends than mother and daughter.
But as friends, mother and daughter had their share of misunderstanding.
"For one, Cecile had a stubborn streak, which merely reflected a conscious desire to be on her own. She hated to be told over and over what to do. She is not the type to harbor ill feelings, though, because once her temperamental fire burns out, she is back to her normal self as though nothing had happened," Mrs. Licad shared some tidbits about he famous daughter.
Mother says pressures were always part of her daughter's life, ever more so just before a performance.
Many years back in New York half an hour before the concert, Mrs. Licad sent her a note:
"My dear daughter Cecile. I wish you the best of luck in this concert. But don't worry. Even if you don't play well, you will always be our dearest Cecile. Love, Mama."
At that time, Mrs. Licad knew poor daughter was under great pressure to do her best at all times. "But what if she did not do as well? That letter was just to reassure her that I would not love her less just because she didn't get rave reviews."
A few minutes before the concert, Cecile's manager came over and asked me, "What did you write Cecile?"
"Why?" she asked, disturbed.
"Well, the manager said, "Cecile sobbed like anything after reading your note, and she said something like, "How can I be so bitchy to my own mother."
That evening, Cecile played with unusual intensity and with all the passion she could muster. On stage, there was no trace of the dressing room tears, only the image of an artist enraptured by her music. It was Mrs. Licad's turn to sob and shed tears.
In the middle of a standing ovation, Mrs. Licad repeated to herself "My daughter Cecile, you will always be my baby, even if you don't play as well as you did tonight."