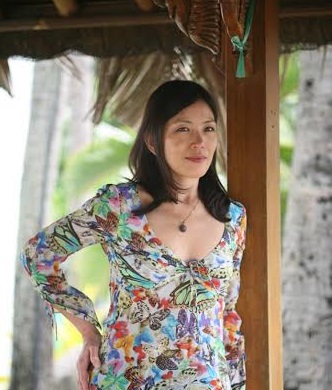 By PABLO A. TARIMAN
WORLD-CLASS Filipino pianist Cecile Licad will once again define herself as a musician when she plays Bartok's Piano Concerto No. 1 with the Spokane Symphony in Washington on September 19 and 20 and in Manila on October 2, 2015 with the ABS CBN Philharmonic under the baton of Gerard Salonga.
A month later on November 24, she will have a landmark recital in Philadelphia on November 24 featuring unknown works in the recital circuit.
The Philadelphia recital program includes   Reinagle's Piano Sonata No. 1,( "Philadelphia"), Macdowell's Piano Sonata No. 1, ("Tragica") Siegmeister's Piano Sonata, ("American" ) and Griffes's Piano Sonata.
How she can bring these unknown pieces to life is another challenge to her ever changing artistry.
Her instinct always tells her classical music doesn't belong to the museum and should be enjoyed by contemporary audiences.
As always, she observes the basic rules of a musician before a concert. "I learn the score very well, not just my part but everybody's. Being with a chamber orchestra, you don't just think about your music. When I perform, I stop thinking and analyzing and play what I feel instinctively. I never plan anything — the phrasing is here, a harmonic chord is there. I think of these things at the moment."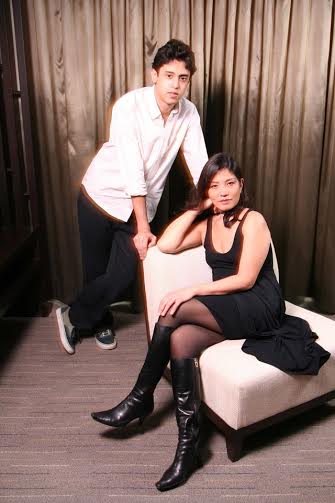 She will probably have this in mind when she plays Chopin, Macdowell, Gottschalk and Liszt at the Sanctuario de San Antonio on October 2 after her Bartok No. 1 with the ABS CBN Philharmonic under Salonga.
How do you reckon with 40 years of watching Cecile Licad from Legazpi City to Manila and the rest of the country?
It's been 34 years since she won the Leventritt Gold Medal and 34 years since she debuted with the New York Philharmonic.
Those were years one saw her metamorphose from prodigy to piano icon to wife and mother.
Musically, the highlights of those 34 years are, simply put, staggering and history-making.
For the moment, we don't see anyone in the local music scene duplicating the same musical feat.
For the record, she was the first Filipina and the first Asian to win the Leventritt Award in 1981 when she was only 20. Among those who earlier won the same competition (considered the Rolls-Royce of competitions) were the likes of Van Cliburn, Gary Graffman, Alexis Weissenberg, John Browning, Itzhak Perlman and Pinchas Zukerman, among others.
When Licad won the award, the members of the Leventritt jury were virtually who's who in the music scene namely   include Leonard Bernstein, Leon Fleisher, Rudolf Serkin, Max Rudolf, Eugene Istomin and 25 others, some of whom are themselves past Leventritt winners.
The result was a fool-proof, if, solid choice which didn't always often happen in the usual competitions where participants have to be good for at least one or two weeks or just during the competition nights.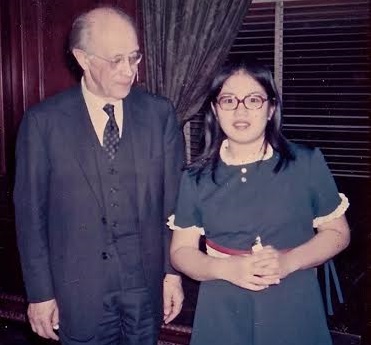 The Leventritt founders believed it was undignified to subject young talents to the circus atmosphere found in many international competitions. So they just decided to observe talented musicians over a period of time and in a variety of contexts. This allowed them to hear artists who did not necessarily fit into the 'competition mold' and might never have entered the menacing atmosphere of the typical contest.
The years after Licad won translated into well-received debuts with distinguished orchestras and conductors (Zubin Mehta with New York Philharmonic, Claudio Abbado with Chicago Symphony, Andre Previn with London Philharmonic, Mark Gorenstein and the Russian State Orchestra), acclaimed recordings and recitals all over the world.
It wasn't long before a piano icon referred to her as "the greatest pianist of her generation" and "one of the world's best" by a respected New York Times critic who is himself a pianist.
Some competition winners disappear from the music scene a few years after winning and this led one to conclude that winning a competition is not a guarantee of a good career.
On the whole, there is no doubt that Licad has become such a supreme interpreter of any kind of music that comes her way.
One noted that as early as in her teens, the eminent pianist Rudolf Serkin — who happens to be one of her teachers – noted: "When Cecile (Licad) auditioned for me there was something very special about her musical personality. She had a deep understanding of music and a conviction in her playing that I did not expect from someone so young. She has an incredible instinct for all kinds of music and seems equally at home in any style. This is a very great gift. Nobody could teach her that – it's her own."
(Licad's October 2, 2015 – 7 p.m.–   fundraising concert will be held at the Sanctuario de San Antonio Parish in Forbes Park as part of the Francis Fest 2015.   For ticket and donation package inquiries, call   tel. #843-8830.)