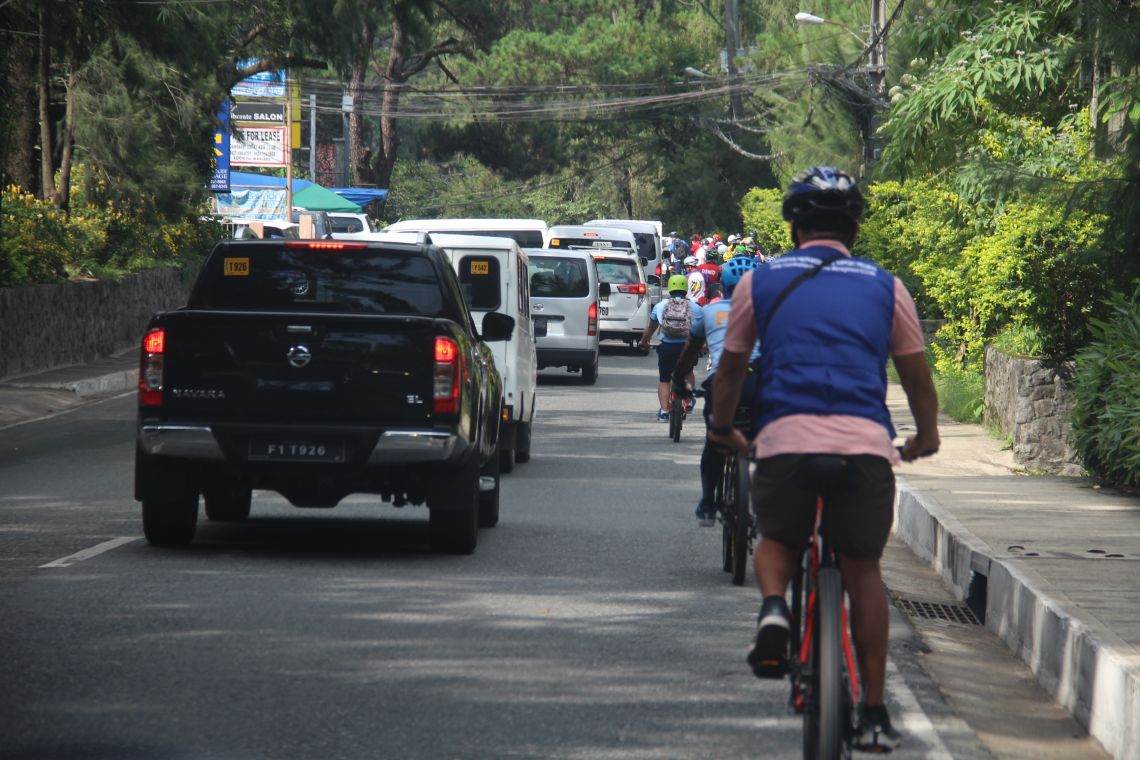 Bicycle riders take the right lane during a fun ride
BAGUIO CITY – As pedal power gains momentum in the city, cyclists are urging other road users to share the road.
Shortly after the City Council passed a resolution encouraging residents of Baguio City to use bicycles as an alternative means of transport, two-wheelers long kept in the garage or left lying unused on the yard, were back on the roads, taking people to work under the new normal set-up in the city.
While the biking community is happy to see more and more people opting to cycle to their destinations than wait in line for jeepneys, it also sees the need for more safety awareness and a more inclusive attitude among motorists.
"A bicycle also belongs to our roads and we are all road users," said biking advocate Joebel Gurang, expressing a common sentiment among cyclists who experience being yelled at by motorists and told to get out of the way.
"We also need other road users to respect the bikers and bikers should respect the other road users as well," he added.
Bicycles are popular in the country's summer capital but some roads in the city's commercial district are off limits to bicycles, motorcycles and tricycles because of safety concerns.
With the easing of quarantine rules, the Council in early May gave its nod to bicycles — but not on Session Road — to address the limited number of public transportation allowed on the roads. Cycling, it said, can also help curb the spread of COVID-19 by cutting crowds in public transportation.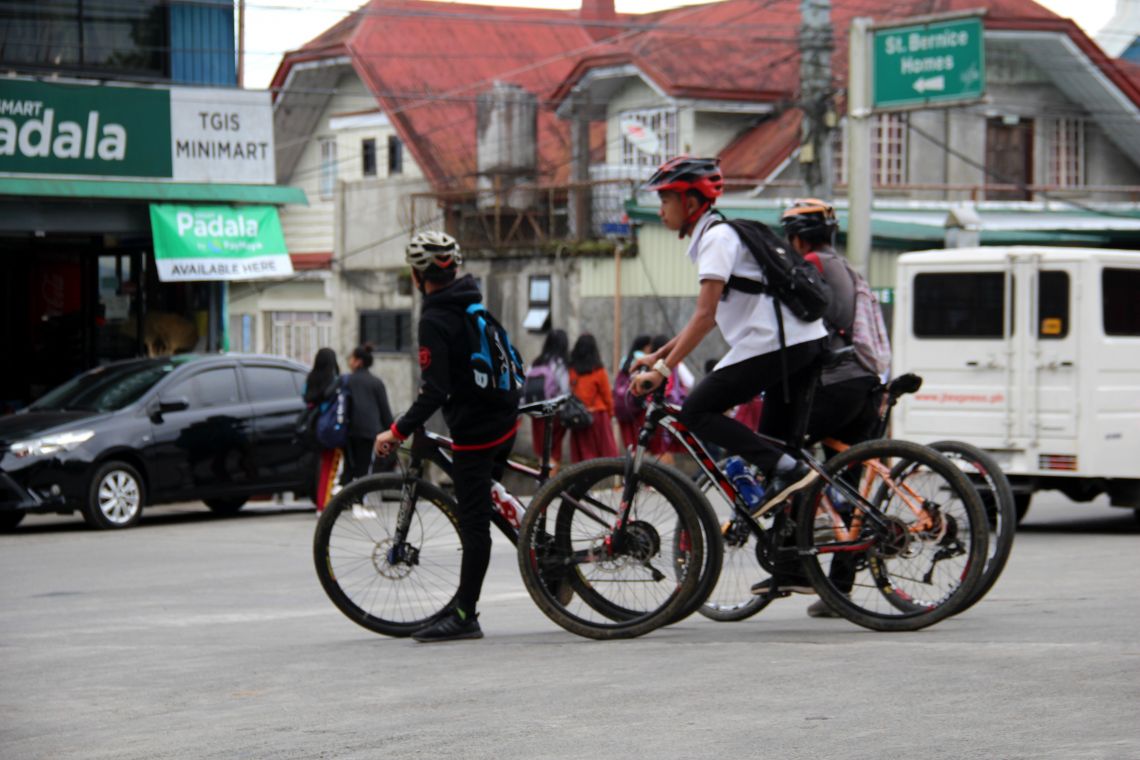 Bikes are popular among students.
Last June 7, cycling enthusiasts were allowed to organize a two-hour fun ride on the city's main thoroughfares in observance of the UN-declared World Bicycle Day every June 3rd.
Safety in paramount
Jim Ward, co-founder of Daily Cycle Movement (DCM), said bicycles have become more relevant at this time in the highlands. "We are going back to the simple way of life."
"There are traditional bikers in Baguio and what we saw, with the difficulty in transportation and the question of 'even if I go to town where can I park', more and more people look into their garage or yard, take an old bike, push air on the tires and decide to go out by bike," he said.
The 1,200-member DCM, 70 per cent of whom are in Baguio, has been providing bike clinics and training while campaigning for better infrastructure and other measures for the safety of bikers.
Amidst the community quarantine where fewer vehicles are plying the streets, Ward said, one would presume roads would be safer for the bicycle rider. But this is not always the case.
"It's safer because there are fewer cars on the road but it could be more dangerous because with fewer cars, people are reckless now," he pointed out, adding that drivers are speeding because they feel there is more space around them.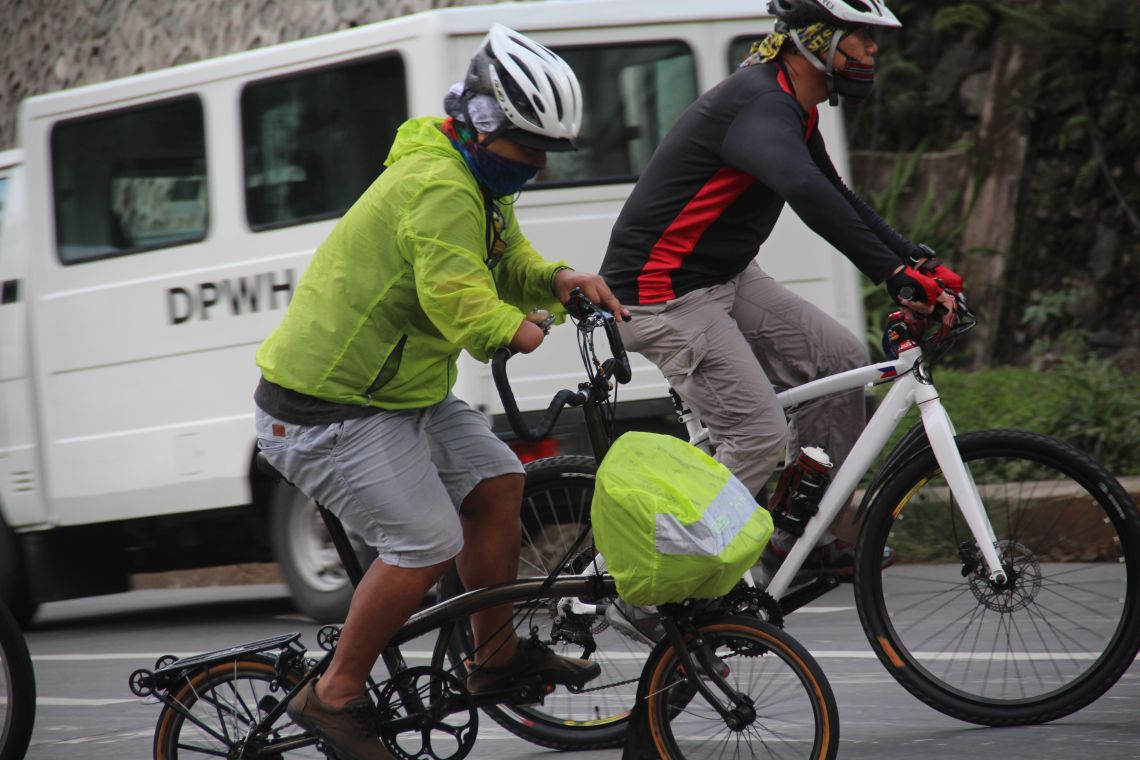 Bicycles are ideal during the pandemic, advocates say
"I think it is time that we recognize the bicycle as a means of transportation, and not only for sports," added Manila-based Gurang, a DCM member who had to work remotely from Baguio due to the lockdown.
Advocates in government
Another biking enthusiast, Leo Quintilla, regional director of the Department of Social Welfare and Development (DSWD) in the Cordillera Administrative Region (CAR) is promoting cycling among fellow government workers.
He led the launch of the Bike to Work advocacy here through a fun ride last June 5, where he was joined by cyclists from state agencies and non-government organizations. They distributed pamphlets and other information materials citing the benefits of biking.
Quintilla says cycling is good not only for personal health but for the environment as well. "It is part of the strategy to address COVID-19. On a bike you have no one with you so you follow social distancing. You are reducing carbon emission and at the same time, it is advantageous to one's health," he said.
The advocacy platform of DSWD-CAR "promotes active and healthy lifestyle, camaraderie among government workers using active mode of transportation (bicycle) for their mobility, and to support policies and measures that protect and promote biker pedestrian safety and mobility."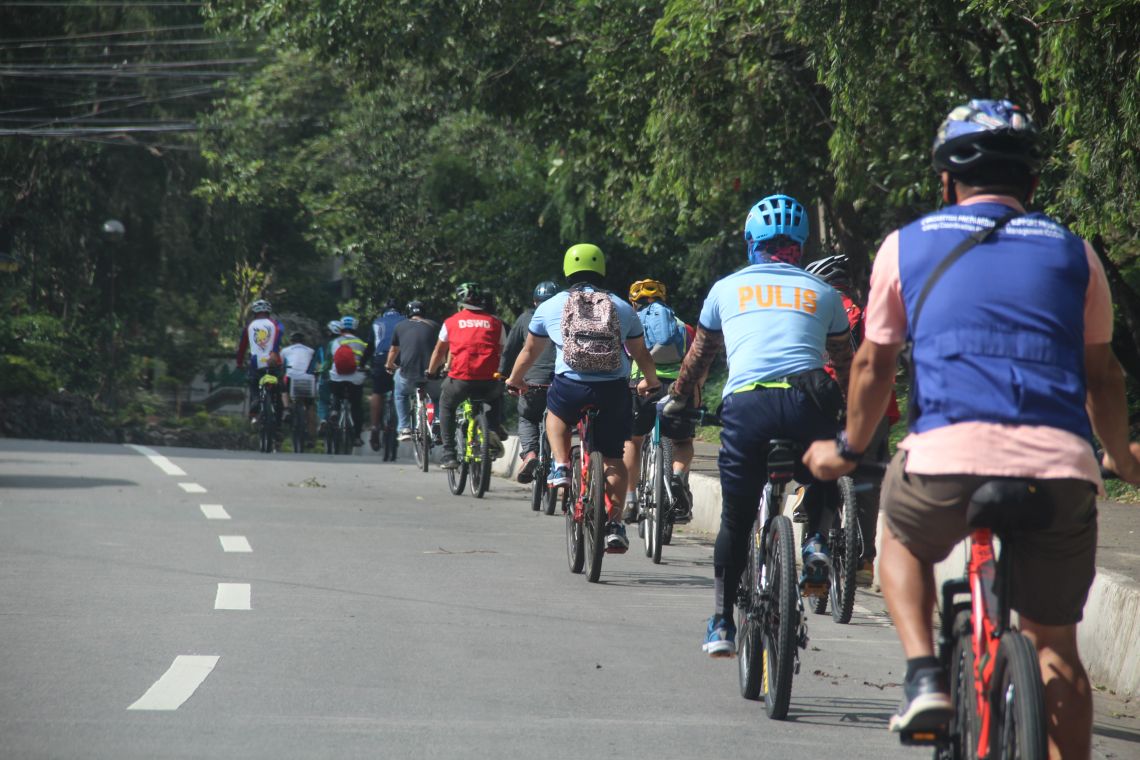 Cycling enthusiasts join the DSWD-organized fun ride
Quintilla has added his voice to the call for road-sharing. "We have to share a road. If they own the road, nothing will happen," he said, referring to four-wheelers and other motorized vehicles. "There needs to be a change in the mindsets of other road users," he added.
In addition to road-sharing, biking advocates are also pressing for driver education and safety measures such as the setting up of bike lanes.
"Good infrastructure, safe lanes for bicycles," said Gurang. "I know it is a long battle because we have narrow roads here but there are some areas here where we could install (them)."
The City Council, noting the increase in the number of bikers on the city roads, has asked the appropriate government agencies to study the setting up of bike lanes on barangay, city and national roads.