By CAROLYN O. ARGUILLAS, MindaNews
DAVAO  CITY–The standoff  in Zamboanga City between government and the Moro National Liberation Front (MNLF) under founding chair Nur Misuari could have ended on Day 5, Friday, September 13 if government had responded to the demands of MNLF commander Habier Malik for a ceasefire to facilitate the release of the hostages, a safe conduct pass for his group to leave Zamboanga City and an ambulance for the wounded.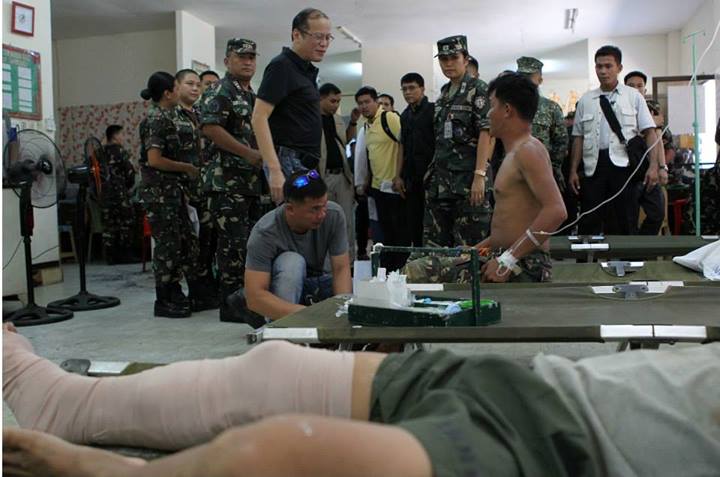 Government, however, was not keen on giving the rebels a safe conduct pass as it did 12 years earlier when MNLF forces held ground at the satellite office of the Autonomous Region in Muslim Mindanao (ARMM) in Cabatangan, also in Zamboanga City and took residents as human shields as they were escaping
The "Cabatangan formula" or "Cabatangan template" was an unpopular move, and cost the Arroyo administration such a high political price for "escorting" the MNLF out of Zamboanga City "but it saved lives," said Jesus Dureza, who was Presidential Assistant for Mindanao during the Cabatangan crisis.
The crisis ended overnight, saved the lives of 60 hostages and saved Zamboanga City from becoming a battleground.
Malik's demands were coursed through Fr. Michael Ufana, assistant parish priest of the St. Joseph Parish who was home in Lustre, Sta. Catalina on Monday, September 9, when the MNLF occupied their village and neighboring barangays, and held an estimated 170 residents as human shields.