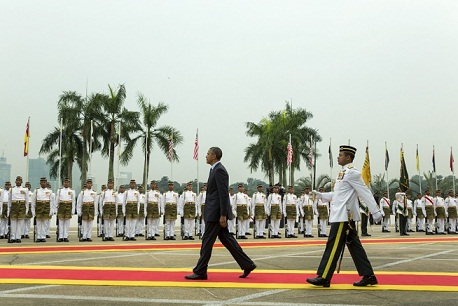 By PABLO A. TARIMAN
THERE will be renewed interest on President Obama's persona when he sets foot in Philippine soil for the first time today.
Manila is Obama's last stop in this Asian trip which also covered Japan, South Korea, and Malaysia. In 2010, Obama visited India, Indonesia (where he spent the first four years of his grade school days),South Korea and Japan.
This Asian trip by the American president is heavy on economy and security as the United States tries to scale down its military presence in the Middle East and shift it to Asia.
But most Filipinos are likely to connect with the 44th president of the United States on more human terms. There will be a scramble for 'local' angles.
At Obama's White House inauguration on January 20 last year, among those invited were Filipino scholars Salve Villarosa and Santiago Arnaiz both from the Ateneo de Manila University and participants in the Global Youth Leaders Conference.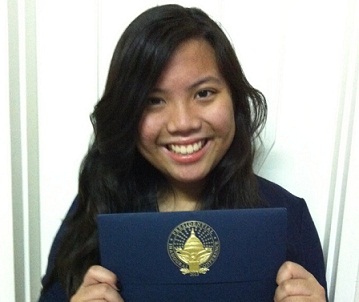 Filipino violinist Diomedes Saraza, Jr. holds the distinction of being the first known Filipino recipient of Outstanding Academic Achievement awardee of President Obama's Education Awards Program.
Obama has shown in this trip his deep Asian roots.
In the state banquet hosted by Malaysia's King Abdul Halim of Kedah before proceeding to the Philippines, Obama, recalled his late mother's fascination with batik, the cloth wraps and shirts traditionally dyed by hand, that are popular across Malaysia and Indonesia. He recalled that his mother – Stanley Ann Dunham, a teacher and anthropologist — would come home from markets in Jakarta in the 1970s with her arms full of the intricately patterned fabrics. He told the banquet guests: "For my mother, batik wasn't about fashion. It was representative of the work and the livelihood of mothers and young women who had painstakingly crafted them. It was a window into the lives of others — their cultures, and their traditions, and their hopes."
Obama has declared himself as America's "first Pacific president."
From the book, "Obama – From Promise To Power, " author David Mendell, makes note of the fact that the US president was born in Hawaii on August 4, 1961 to Stanley Ann Dunham, then 18 and Barack Hussein Obama, Sr., then 23 and a Kenyan foreign exchange student at the University of Hawaii. They met in a Russian language class and a few months later slipped off on the island of Maui and got married.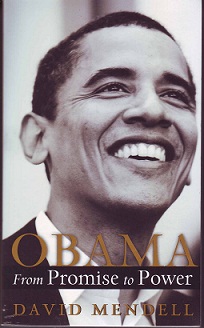 After his mother's divorce to his biological father, Obama's mother — Stanley Ann Dunham — married Lolo Soetoro, a Javanese surveyor from Indonesia who gained scholarship for graduate work through the East-West Center.
It was after the mother's re-marriage that the new family moved to Jakarta.
The second marriage didn't work and after four years of schooling in Indonesia, the young Obama returned to Hawaii where he was raised by his maternal grandmother, Madelyn Payne Dunham
Apart from the David Mendell book, other book references provide a clue to Obama's early youth and later, his presidential ambitions.
His 1995 memoir, "Dreams from My Father: A Story of Race and Inheritance," was written while he was preparing to launch his political career in a campaign for an Illinois office. It is a good look into his student life in a law school.
For its sheer candor and honesty, the book was described by Time columnist Joe Klein as "the best written memoir ever produced by an American politician" and by New York Times Pulitzer Price-winning book critic Michiko Kakutani as "the most evocative, lyrical and candid autobiography written by a future president."
His "The Audacity of Hope: Thoughts on Reclaiming the American Dream" may sound pompous and too oratorical but it is the American citizen's first clue to a first Black president in the making. As it book blurb says, the book calls "for a different brand of politics—a politics for those weary of bitter partisanship and alienated by the "endless clash of armies" we see in congress and on the campaign trail; a politics rooted in the faith, inclusiveness, and nobility of spirit at the heart of "our improbable experiment in democracy."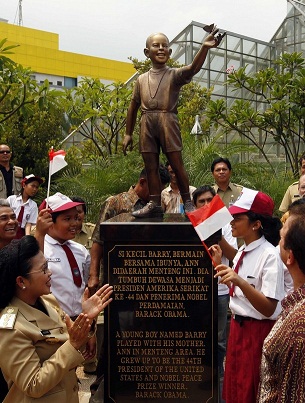 Sold for only P50 in a Pasig book store, the book "Letters to President Obama" contains   300 to 500 letters from Americans from all sectors of society.
It reveals how a cross-section of Americans feel about the election of the first Black president. The letters also give the readers a very personal reading of the African-American experience starting from phases of slavery to the civil rights era to the twenty-first century with Americans of every race, color, gender, and age fully represented. From children and seniors, from cities and farms, the letters in the book have something unique to say and with very much to share about how Obama's election was special to them.
Even if it is outdated by Obama's election and re-election, one's favorite reference to Obama's private persona is David Mendell's account of his pre-presidency years.
The book lovingly showed Obama as a grandma's favorite. While preparing for his first presidential elections, he took a brief respite from the campaign sortie to visit his grandma who died at age 86. His mother died of ovarian cancer in 1995 at age 53.
The Kansas-born grandma Dunham and her husband, Stanley, raised Obama for several years so he could attend school in Honolulu while their daughter and her second husband lived overseas. Her influence on Obama's manner and the way he viewed the world was substantial, the candidate himself told millions watching him accept his party's nomination in Denver in August.
It may be recalled that when Obama won the Democratic nomination for president, he told the crowd the historic night was for his grandma. "My grandma is the one who poured everything she had into me and who helped to make me the man I am today," he said.