Facebook (FB) page Raffy TULFO In Action Supporters posted a four-minute video that falsely claims Police Senior Master Sergeant Jonel Nuezca, who gunned down a mother and son during a neighborhood fight in Tarlac last month, was killed by fellow inmates.
This is false. No news stories or reports from the Philippine National Police (PNP) back up this claim.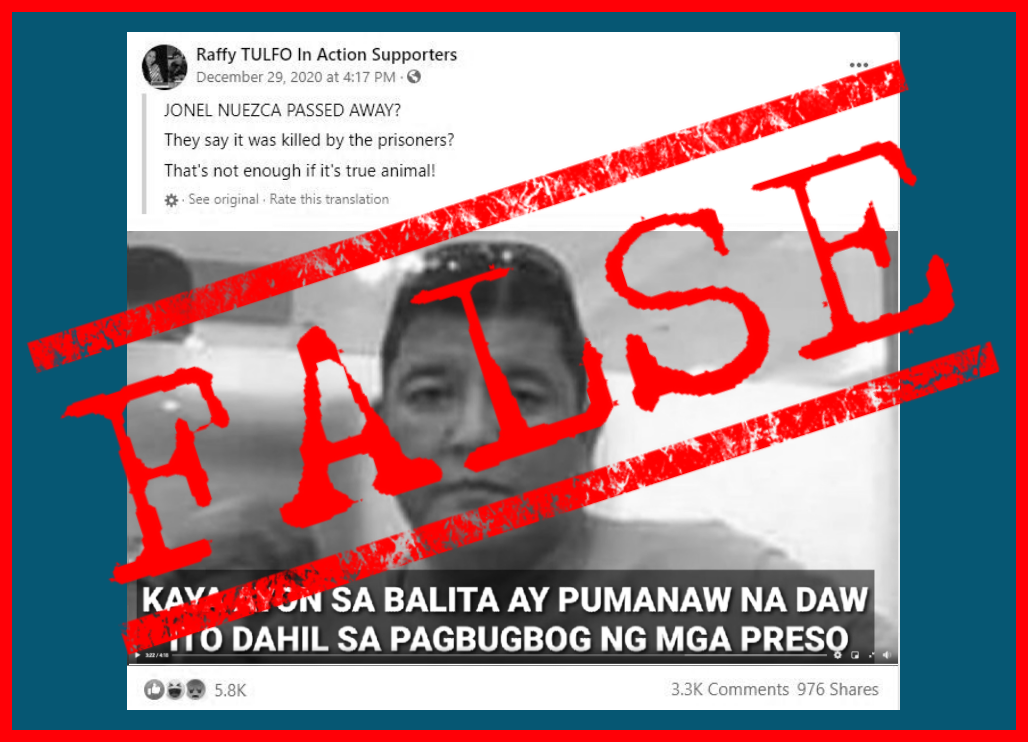 The headline of the FB page read: "JONEL NUEZCA PUMANAW NA? pinatay DAW NG MGA preso? Kulang pa yan kung totoo man hayop (Jonel Nuezca passed away? Killed by inmates? That's not enough if it's true, animal)!"
While the head sounded speculative, the video's content, a slideshow of pictures and text, was more definitive. It told a concocted story about how Nuezca's fellow inmates wanted to give him "a taste of his own medicine" so they beat him to death.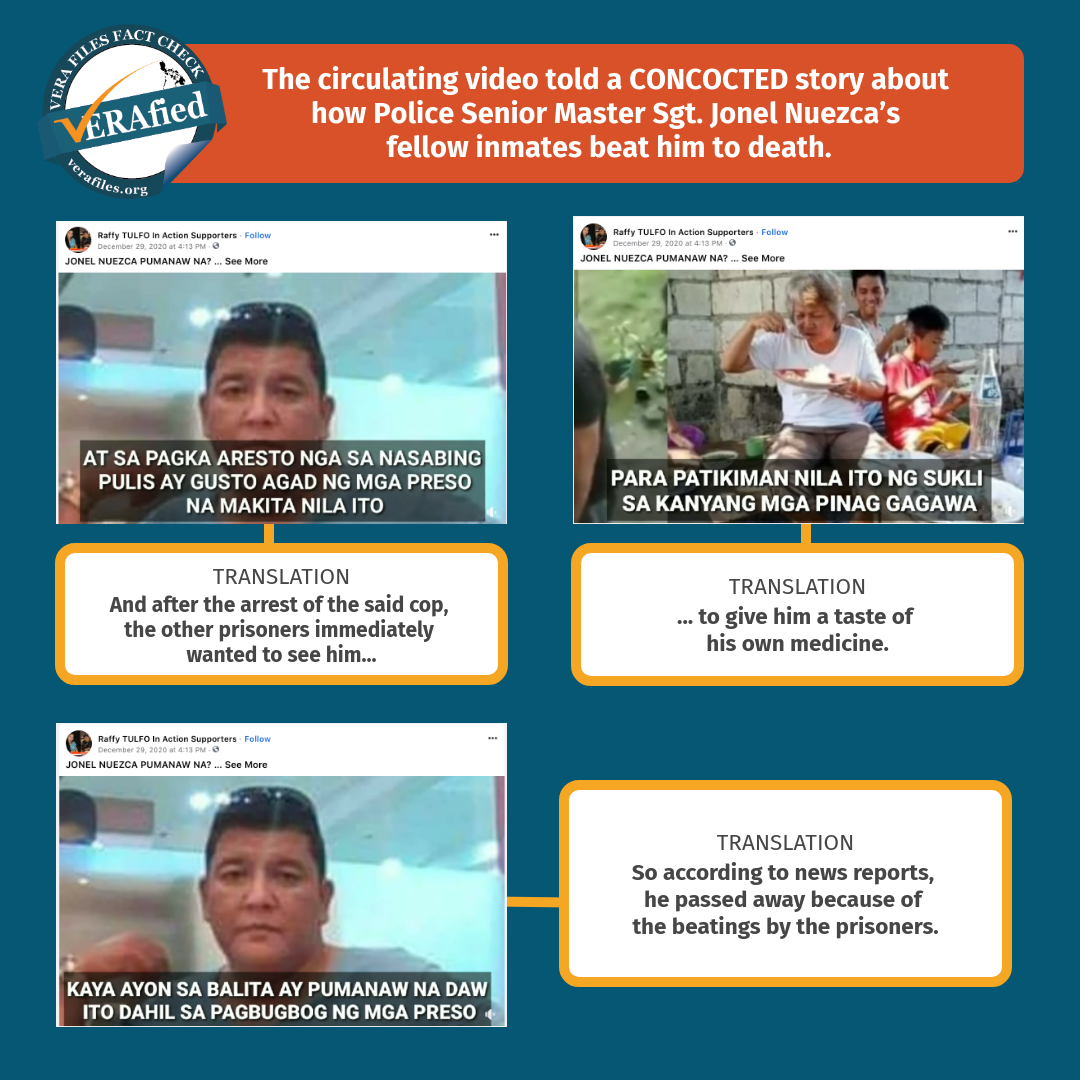 The untrue post was uploaded last Dec. 29 but continues to receive engagements over a week later. It currently has more than 5,800 interactions, 975 shares. Over 3,300 comments also poured into the post, with some FB users calling on the government to show Nuezca's body, others expressing their condolences, and a few saying the post is fake.
Nuezca is in jail for gunning down on Dec. 20 his neighbors Sonia Gregorio, 52, and her son Frank Gregorio, 25 in Paniqui, Tarlac, after a heated argument over the firing of a PVC pipe and an old issue involving land. The criminal act was captured on video and went viral on social media.
On Dec. 28, Nuezca was transferred from the municipal police station to the Paniqui jail facility of the Bureau of Jail Management and Penology (BJMP) as he awaits trial.
PNP chief Gen. Debold Sinas said on Jan. 4 the resolution of the administrative case against Nuezca may be released on Monday, Jan. 11. There was no mention of alleged beatings by prisoners.
Raffy TULFO In Action Supporters was created on Oct. 12, 2020.
(Editor's Note: VERA Files has partnered with Facebook to fight the spread of disinformation. Find out more about this partnership and our methodology.)