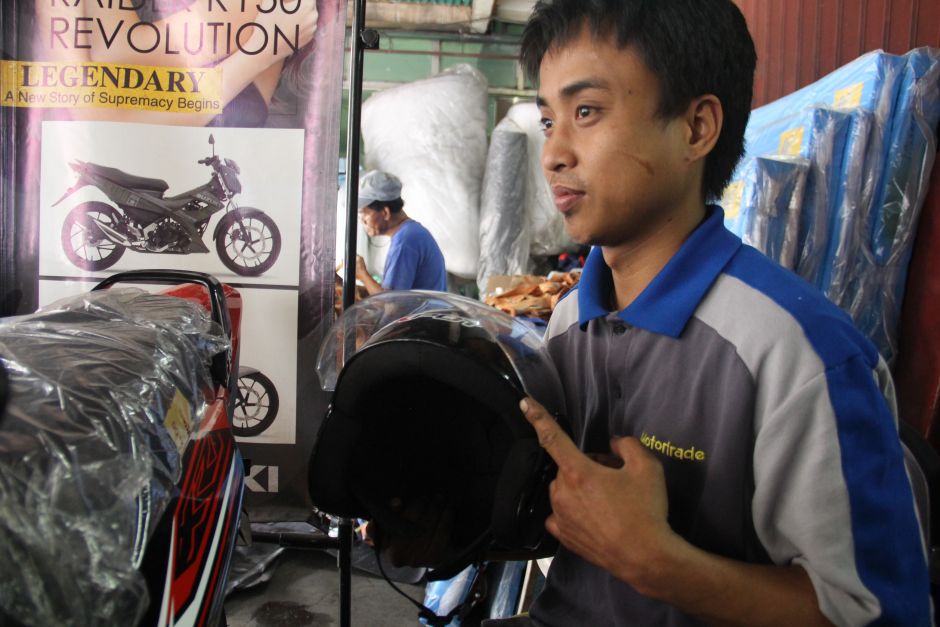 Gilbert Gandolez remembers them well – three road crashes over four years that left him with bruises and scars. During those times, he rode a motorcycle without a helmet.
The first one took place in 2013 on a national highway in Camiling in Tarlac province. He was with a passenger, who like him, was not wearing protective headgear as mandated by law. Both sustained injuries when they fell off the two-wheeler following an abrupt stop to avoid colliding with a tricycle.
Gandolez was unable to move his arms for a month as a result of that crash. A scar on his left cheek is a permanent reminder of that incident.
After he recovered, he bought himself a half-face helmet but it did not protect him enough when he crashed against a road surface again in Camiling three years later as he avoided hitting a dog crossing the street.
Learning his lesson, he purchased a full-face helmet which he never failed to use whenever he rode his motorcycle.
But one day in 2017, he rode his motorcycle while under the influence of alcohol, lost control and fell to the ground. He was wearing his full-face helmet but the chin straps were not fastened, leaving the head gear loose. He sustained a wound on his chin after the fall.
Rider advocates helmet use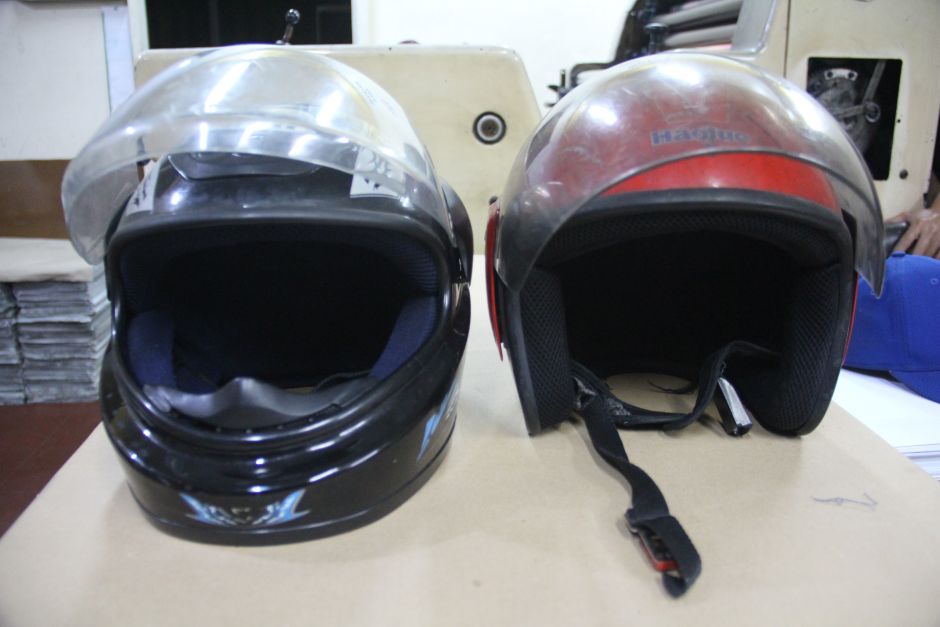 Gandolez, a motorcycle rider for nine years, has wisened up.
Before getting on his motorcycle, the 26-year-old who now works as a mechanic in Benguet's capital town of La Trinidad, makes sure his helmet is properly strapped. He is also more conscious of dangers that drivers and commuters could face on the road.
"We cannot control what's going to happen on the road. Even if we take precautions, there are still risks," Gandolez said in Filipino. "Better to be safe so be in full gear, with a helmet."
In and around Benguet, there are many like Gandolez who are now more safety conscious.
The province, known for its picturesque mountains and cool climate all year round, this year passed an ordinance mandating the use of reflectorized vest to reduce road crashes involving motorbikes and other vehicles, especially in foggy weather or when visibility is poor.
But there are those who still flagrantly violate the helmet law, almost a decade after the measure was passed.
In Baguio city alone, there were 531 apprehensions from January to November 7, 2019, an increase compared to 447 in 2018, according to the City Police Traffic Management Office.
Geographically, Baguio is part of Benguet, but is administered independently from the province.
Republic Act 10054, also known as the Motorcycle Helmet Act, mandates drivers and back riders to wear standard protective motorcycle helmets while driving, whether long or short drives, and in any type of road and highway.
Under the law, violators are fined P 1,500 for the first offense, with fines increasing to P 10,000, plus confiscation of driver's license, for the fourth and succeeding offenses.
Increase in apprehensions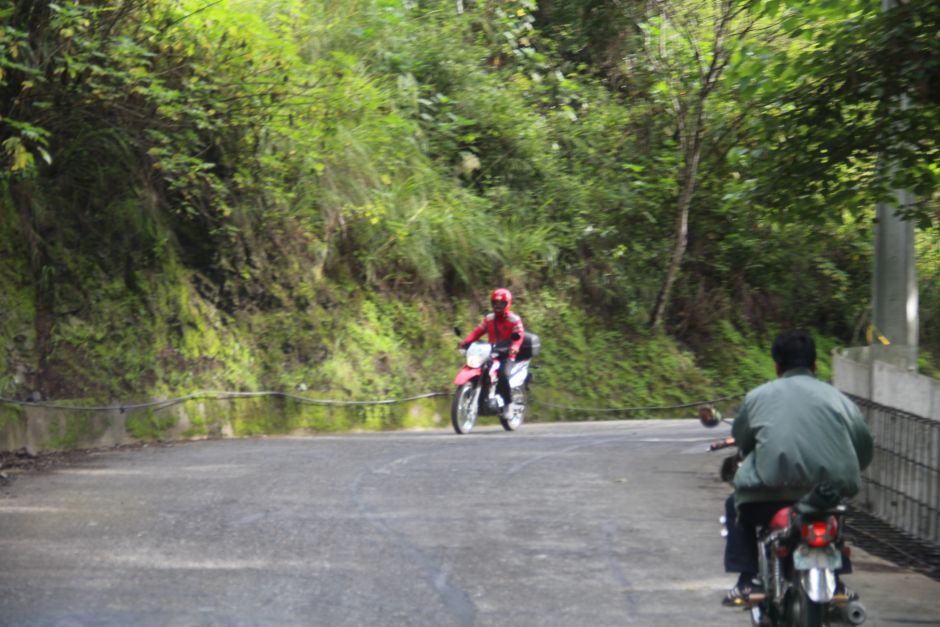 Baguio Traffic Management Investigation chief Police Master Sergeant Elmer Guzman attributed the increase in apprehensions to the strict implementation of the law even as many violators offer flimsy excuses for not wearing a helmet.
He said some would just say they were running errands and travelling short distances. Others were surprised to find enforcers in checkpoints.
One 45-year-old man has been using his motorcycle to go around the city for 20 years but never used a helmet. "Short ride lang naman kasi ang biyahe ko. 'Di lumalagpas ng 10 minutes at hindi naman highway ang dinadaanan ko. (I take only short rides. They do not take more than 10 minutes and I don't venture out into the highway)," the Baguio resident said.
Non-use of a helmet is also rampant in other parts of the Cordillera region, particularly in Kalinga province, where cases of deaths of motorcycle riders not wearing helmets have been reported.
The Public Order and Safety Office in Tabuk, Kalinga is expected to heighten implementation of the 'no helmet, no travel' ordinance to curb violations and also address increasing cases of minors riding motorcycles and who are involved in road crashes.
Baguio City Police Traffic Management Unit chief Major Oliver Panabang said many commuters prefer the motorcycle as means of transportation but he acknowledges the high risks involved especially because there are those who have not undergone proper training on how to ride the motorized two-wheeler.
He also noted the absence of clearly designated lanes for motorcycles in the city given the narrow roads in the central business district. Assigning exclusive motorcycle lanes will improve safety of motorcycle riders. "It is much safer. Hindi na sila puwedeng pumunta sa ibang lane (They cannot cross or occupy other lanes)," he said.
Based on the records of the Land Transportation Office in the Cordillera Administration Region, there are more than 20,000 motorcycles, both private and government-owned, in Baguio City alone. And these two-wheelers are increasingly involved in road crashes, police data show.
Motorcycle riders among most vulnerable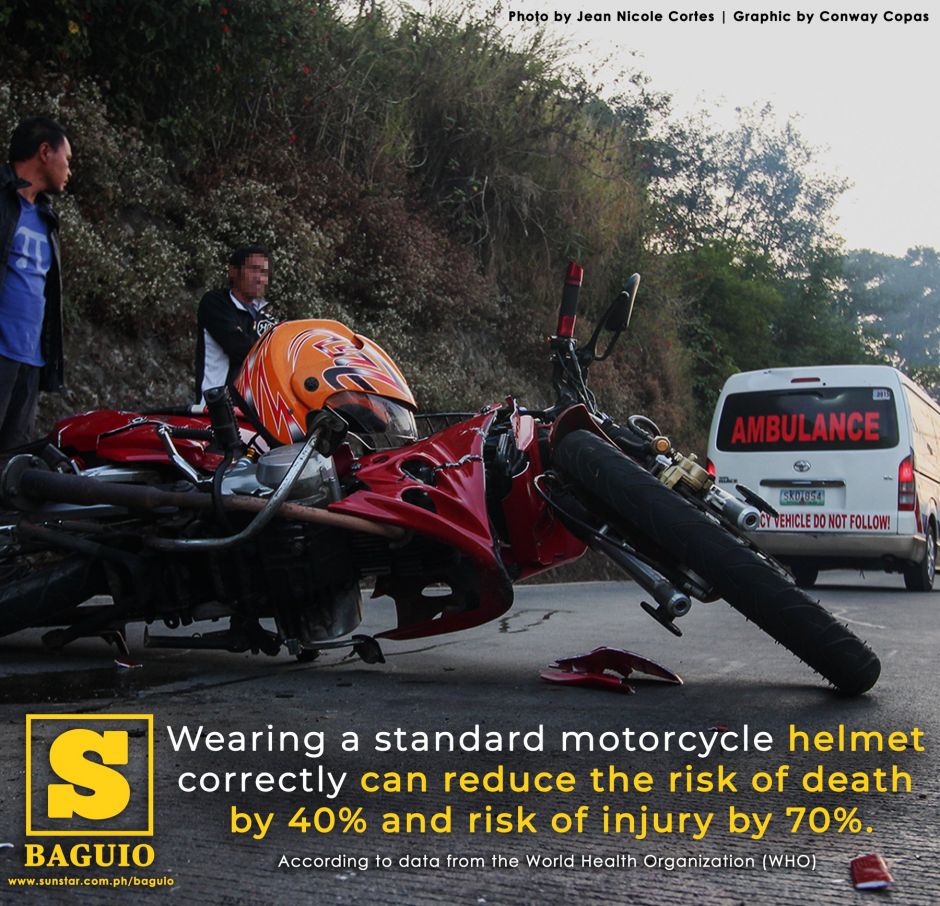 According to data from the World Health Organization (WHO), more than 286,000 motorcyclists globally were killed in road traffic crashes in 2013, with 90 percent of the incidents occurring in low to middle income countries.
In the Philippines, about 11,000 people die on the country's roads due to crashes every year and half of them are motorcycle riders, the agency says.
Cases of motorcycle crashes resulting in injuries have increased steadily over the years, from 6,244 in 2010 to 28,694 in 2016, according to Online Electronic Injury Surveillance System (ONEISS).
Motorcyclists are among the most vulnerable road users, the WHO explains, because they share traffic space with bigger vehicles and their lack of physical protection increases the risk of injury in the event of a crash.
One significant intervention, it points out, is the use of protective helmets designed to reduce the risk of head injuries. Wearing a standard motorcycle helmet correctly, it says, can reduce the risk of death by 40 per cent and the risk of injury by 70 per cent.
But not just any type of helmet will provide ample protection.
Helmets are not for display, nor are they worn for fashion. So they should be sturdy enough to protect one's head in case of a crash.
Compliant with standards
When purchasing one, look for a Philippine Standard (PS) mark of Import Commodity Clearance (ICC) sticker indicating that they are compliant with standards set by the Department of Trade and Industry's (DTI) Bureau of Product Standards.
In Baguio as in other cities, all manufacturers and importers of standard protective motorcycle helmets are required to secure a Philippine Standard (PS) license and Import Commodity Clearance (ICC) certificate, prior to the sale and distribution of their products in the market.
Only standard protective helmets bearing the PS or ICC mark are allowed to be sold in the market. Any seller or dealer found offering helmets without the ICC mark of PS sticker will be fined no less than P 10,000 but no more than P 20,000.
According to the DTI, quality helmets undergo several tests such as impact absorption to measure their capacity to absorb impact when dropped, rigidity test that determine the strength of the helmet, measures the deformation of a helmet when weight is applied to each side of the helmet, retention system test to ensure that it remains securely fastened to the rider's head. A chin strap, it says, is tested for resistance to abrasion and its capacity to withstand tension without breaking.
This story, first published in SunStar Baguio, was produced under the Road Safety Journalism Fellowship carried out by VERA Files and the World Health Organization under the Bloomberg Initiative for Global Road Safety.