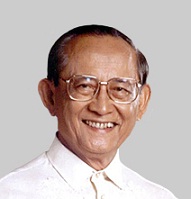 By ELLEN TORDESILLAS
FORMER Libyan strongman Moammar Gaddafy contributed P5 million to the campaign of former President Ramos in 1992, according to a US Embassy report exposed by Wikileaks.
The Omnibus Election Code of the Philippines (Batas Pambansa 881) prohibits accepting contribution from foreigners.
The US Embassy report, written by then Deputy Chief of Mission Raymond Burghardt, quoted extensively a conversation with Joel de los Santos, who served as consultant to the Ramos administration.
"It was a well-kept secret, according to De Los Santos, that Ramos had received five million pesos (about dols 200,000) from the Libyans to finance his presidential campaign in 1992," the US Embassy cable said.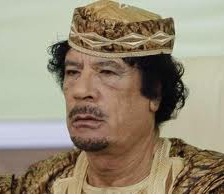 The report said it was former House Speaker Jose de Venecia who brought Ramos to Gaddafy.
Quoting De Los Santos, Burghardt said De Venecia "had been engaged in shady dealings in both Libya and Iraq involving construction contracts for his firm, and had tried to "repay" his Libyan benefactors by acting as their front man and errand boy."
Burghardt further said, "The Libyans thought they could use De Venecia's aid in enlisting President Fidel Ramos, with his excellent American contacts, as a wedge in helping end Libya's diplomatic isolation in the West."
There was a lot of speculation when Ramos and De Venecia left for a secret trip abroad in middle of the 1992 campaign. It was only much later that Ramos disclosed his meeting with Gaddafy in a Time Magazine article reported by the late Nelly Sindayen.
Section 95 of the Omnibus Election Code enumerates prohibited sources of political contributions, and one of them is "foreigners and foreign corporations."
"It shall be unlawful for any person to solicit or receive any contribution from any of the persons or entities enumerated herein," the code said.
Sec. 81 of the Code also states,  "It shall be unlawful for any foreigner, whether judicial or natural person, to aid any candidate or political party, directly or indirectly, or take part in or influence in any manner any election, or to contribute or make any expenditure in connection with any election campaign or partisan political activity."
Following is the cable:
Viewing cable 94MANILA13414, DISCUSSION ON THE ISLAMIC MOVEMENT IN THE
Reference ID Created Released Classification Origin
94MANILA13414 1994-07-19 07:42 2011-08-30 01:44 CONFIDENTIAL Embassy Manila
R 190742Z JUL 94
FM AMEMBASSY MANILA
TO SECSTATE WASHDC 9103
INFO ISLAMIC CONFERENCE COLLECTIVE
USCINCPAC HONOLULU HI
AMCONSUL CEBU
C O N F I D E N T I A L SECTION 01 OF 02 MANILA 013414
E.O. 12356: N/A
TAGS: PGOV PINR KISL RP
SUBJECT: DISCUSSION ON THE ISLAMIC MOVEMENT IN THE
– PHILIPPINES
REF: MANILA 2840
¶1. CONFIDENTIAL — ENTIRE TEXT
¶2. SUMMARY: DURING JULY 12 LUNCHEON MEETING WITH POLOFF,
RETIRED DE LA SALLE UNIVERSITY PROFESSOR JOEL DE LOS
SANTOS DESCRIBED THE FUTURE PROSPECTS OF PEACE WITH THE
MUSLIM COMMUNITY AS LESS THAN ENCOURAGING. HE FELT THAT A
MAIN PROBLEM WAS THE LACK OF UNDERSTANDING OF MUSLIM
CULTURE AND DEVELOPMENTS IN THE INDIGENOUS MUSLIM
SOCIETIES ON THE PART OF MAIN-LINE POLITICAL LEADERS, BOTH
MUSLIM AND CHRISTIAN. DE LOS SANTOS WAS AWARE OF HOUSE
SPEAKER DE VENECIA'A EFFORTS ON BEHALF OF COL. QADHAFI AND
CLAIMED THAT LIBYA HAD DIRECTED FUNDS TO PRESIDENT RAMOS'
1992 CAMPAIGN. HE SAID HE HAD COMPLETED A STUDY OF THE
PEACE PROCESS COMMISSIONED BY NATIONAL SECURITY ADVISOR
JOSE ALMONTE, AND CONCLUDED THAT NEGOTIATIONS WITH THE
MORO NATIONAL LIBERATION FRONT (MNLF) WOULD PROBABLY NOT
PRODUCE A LASTING PEACE WITH THE MUSLIM COMMUNITY. END
SUMMARY
¶3. POLOFF INVITED DE LOS SANTOS TO LUNCH TO CONTINUE AN
ACQUAINTANCE BEGUN THE PREVIOUS WEEK AT THE FIRST
CONFERENCE ON THE MUSLIM FUTURE (SEE REFTEL). DE LOS
SANTOS IS A FORMER PROFESSOR AT DE LA SALLE UNIVERSITY
SPECIALIZING IN ISLAMIC AFFAIRS WHO NOW WORKS AS A
CONSULTANT. HE CLAIMED TO BE CLOSE TO ALL FACETS OF THE
MUSLIM COMMUNITY, INCLUDING "BOTH ABOVE GROUND AND
UNDERGROUND" SECTORS.
¶4. DISCUSSING THE CONTINUING PROBLEM WITH AN EXTREMIST
INSURGENCY IN THE SOUTH, DE LOS SANTOS SAID THAT THE
GOVERNMENT HAD LITTLE UNDERSTANDING OF WHAT WAS REALLY
HAPPENING IN THE MUSLIM REGIONS. THE INSURGENTS HAVE BEEN
LABELED "ABU SAYYAF" BY THE MEDIA, BUT THAT ORGANIZATION
IS JUST THE SURFACE MANIFESTATION OF A MORE PROLONGED
PROCESS OF THE INSEEPAGE OF ISLAMIC THINKING BOTH AMONG
THE MUSLIM POPULATION AND ITS POLITICAL LEADERS. THE
TENDENCY TO BRAND ALL ENEMIES WITH THE SAME BRUSH FAILED
TO TAKE ACCOUNT OF THE MANY DIFFERENCES WITHIN ISLAM; FOR
EXAMPLE, HE SAID THAT THE LIBYAN BRAND OF "LITTLE GREEN
BOOK ISLAM" IS REGARDED WITH CONTEMPT BY PHILIPPINE
FUNDAMENTALISTS AS WELL AS MANY OF THEIR MUSLIM BRETHREN
IN OTHER COUNTRIES. HE REFERRED TO THE LARGER PHENOMENON
OF INCREASED ISLAMIC CONSCIOUSNESS AND BUILDING OF
FUNDAMENTALIST MUSLIM COMMUNITIES AS AS THE "MOVEMENT" AND
SAID IT WAS CONNECTED TO THE EGYPTIAN-BASED MUSLIM
BROTHERHOOD SINCE 1988. EXPOSURE TO ISLAMIC CULTURE
THROUGH EXPOSURE TO AND EDUCATION IN MUSLIM COUNTRIES HAS
SINCE THE 1960′S AWAKENED THE PREVIOUSLY SLEEPY ISLAMIC
CONSCIOUSNESS OF THE BANGSA MORO (MUSLIM PEOPLE) OF THE
PHILIPPINES.
¶5. THERE WERE ALSO HUNDREDS OF MUSLIM TEACHERS WORKING AS
"TABLEEGH" — IN ESSENCE, ISLAMIC MISSIONARIES — ALL OVER
MINDANAO. SEVERAL HUNDRED SCHOOL-AGE CHILDREN HAVE ALSO
BEEN SENT FOR SEVERAL YEARS OF TRAINING IN ARAB
COUNTRIES. THE GENERAL TREND WAS AWAY FROM SECULARIZATION
– PRECISELY THAT TENDENCY REPRESENTED BY THE MORO
NATIONAL LIBERATION FRONT (MNLF) WITH WHICH THE GOVERNMENT
WAS CONDUCTING PEACE NEGOTIATIONS. IN HIS ESTIMATION,
ABOUT 60 PERCENT OF TODAY'S MUSLIM COMMUNITY REFLECTS
"FUNDAMENTALIST" VIEWS, ABOUT 20 PERCENT SECULAR ONES, AND
THE REMAINDER IS IN THE MIDDLE. IN COMPARISON, HE
ESTIMATED THE MUSLIM LEADERSHIP AS DIVIDED ABOUT 40
PERCENT EVENLY BETWEEN SECULARISTS AND FUNDAMENTALISTS,
WITH THE REMAINDER IN THE MIDDLE.
¶6. ACCORDING TO DE LOS SANTOS, A NUMBER OF MUSLIMS SENT
TO ASSIST THE "MOVEMENT" WHO HAVE BEEN DETAINED BY POLICE
AND IDENTIFIED AS "JORDANIANS" ARE ACTUALLY PALESTINIANS,
AND THOSE PARTIAL TO HAMAS RATHER THAN THE PLO. HE IS IN
TOUCH WITH SOME OF THEIR COMPATRIOTS IN MANILA WHO ARE
DEGREE CANDIDATES AT LOCAL UNIVERSITIES. THEY ARE PART OF
A GROWING WORLD-WIDE ISLAMIC MOVEMENT THAT SEEKS TO CREATE
MUSLIM COMMUNITIES GOVERNED BY MUSLIM LAW. DE LOS SANTOS
SAID THAT THE ULTIMATE GOAL DOES NOT HAVE TO BE A SEPARATE
MUSLIM STATE. THE MOVEMENT HAS SET UP A NUMBER OF LOCAL
SELF-HELP ORGANIZATIONS THAT PROVIDE SERVICES WHERE THE
GOVERNMENT IS WEAK, SUCH AS LOCAL HEALTH CARE. MONEY FOR
THEIR ACTIVITIES WAS "NO PROBLEM."
¶7. DE LOS SANTOS DISCLOSED THAT JOSE ALMONTE, THE
PRESIDENT'S NATIONAL SECURITY ADVISOR, HAD ASKED HIM LAST
FEBRUARY TO WRITE AN ANALYSIS OF THE PEACE PROCESS AND
WHERE IT WAS HEADING. HE SAID ALMONTE IS A CLOSE FRIEND
WHO WAS A MEMBER OF THE SAME UNIVERSITY GRADUATING CLASS.
ALMONTE'S LETTER, THE ORIGINAL OF WHICH DE LOS SANTOS
SHOWED POLOFF, ASKED HIM TO ANALYZE THE BASIC POLITICAL
STRUCTURES IN THE MUSLIM COMMUNITY, LIKELIHOOD OF COMING
TO AN AGREEMENT, AND STEPS THE GOVERNMENT MIGHT TAKE. DE
LOS SANTOS TOOK SEVERAL MONTHS TO COMPLETE THE STUDY, BUT
SAID HE PULLED SOME OF HIS PUNCHES IN THE FINAL REPORT.
SUMMARIZING HIS FINDINGS, HE EXPRESSED DOUBTS THAT THE
MORO NATIONAL LIBERATION FRONT (MNLF) WOULD BE COMPETENT
ENOUGH TO HOLD POWER IF GRANTED IT THROUGH THE PEACE
PROCESS, AND DOUBTED THAT THE MNLF IN ANY CASE COULD
NEGOTIATE PEACE ON BEHALF OF ALL FILIPINO MUSLIMS, SINCE
THE MNLF IS REALLY "PAST HISTORY" THAT IS BECOMING
INCREASINGLY IRRELEVANT AND LOOKED UPON AS A SURROGATE FOR
THE GOVERNMENT.
¶8. IN DISCUSSING HOUSE SPEAKER JOSE DE VENECIA, DE LOS
SANTOS HAD STRONG WORDS FOR THIS "DEMAGAGOIC POLITICIAN."
HE SAID DE VENECIA HAD BEEN ENGAGED IN SHADY DEALINGS IN
BOTH LIBYA AND IRAQ INVOLVING CONSTRUCTION CONTRACTS FOR
HIS FIRM, AND HAD TRIED TO "REPAY" HIS LIBYAN BENEFACTORS
BY ACTING AS THEIR FRONT MAN AND ERRAND BOY. THE LIBYANS
THOUGHT THEY COULD USE DE VENECIA'S AID IN ENLISTING
PRESIDENT FIDEL RAMOS, WITH HIS EXCELLENT AMERICAN
CONTACTS, AS A WEDGE IN HELPING END LIBYA'S DIPLOMATIC
ISOLATION IN THE WEST. (EMBASSY HAS REPORTED EXTENSIVELY
ON DE VENECIA'S EFFORTS ON BEHALF OF COL. QADHAFI). IT
WAS A WELL-KEPT SECRET, ACCORDING TO DE LOS SANTOS, THAT
RAMOS HAD RECEIVED FIVE MILLION PESOS (ABOUT DOLS 200,000)
FROM THE LIBYANS TO FINANCE HIS PRESIDENTIAL CAMPAIGN IN
¶1992.
¶9. ACCORDING TO DE LOS SANTOS, MOST RESIDENT AMBASSADORS
OF ISLAMIC COUNTRIES ARE MODERATES, INCLUDING LIBYAN RAJAB
ABDULAZIZ AZZAROUQ, WHO HE SAID IS A CANDIDATE FOR THE
PH.D. DEGREE IN POLITICAL SCIENCE AT THE UNIVERSITY OF THE
PHILIPPINES. HE SAID THAT ABOUT A QUARTER OF LIBYAN
LARGESSE TO THE MUSLIM COMMUNITY COMES THROUGH THE "BACK
DOOR."
¶10. COMMENT: DE LOS SANTOS' VIEWS REPRESENT THOSE OF A
MUSLIM INTELLECTUAL WITH CLOSE TIES TO NATIONAL SECURITY
ADVISOR ALMONTE. HIS NEGATIVE ASSESSMENT OF THE CHANCES
FOR SUCCESS IN THE PEACE PROCESS WITH THE MNLF IS NOT
REFLECTED IN THE PROGRESS BEING SHOWN TO DATE, ALTHOUGH
THE QUESTION WHICH HE ADDRESSES — WHETHER A SUCCESSFUL
NEGOTIATION WITH THE MNLF WILL USHER IN A LONG-TERM PERIOD
OF PEACE WITH THE MUSLIM COMMUNITY — IS ONE THAT NEEDS TO
BE ADDRESSED. HIS WARNING ABOUT THE TREND AWAY FROM
SECULARIZATION AND TOWARD TRADITIONALISM BY YOUNG MUSLIMS
IS A POINT WE HAVE HEARD BEFORE. HOWEVER, THE VIEW HELD
BY MANY OF OUR INTERLOCUTORS IS THAT THE TREND IS TOWARD
INCREASING RELIGIOUS CONSCIOUSNESS RATHER THAN VIOLENT
FUNDAMENTALISM. THIS TREND OBVIOUSLY DESERVES CAREFUL
WATCHING, AS DO THE DEVELOPING TIES BETWEEN FILIPINO
MUSLIMS AND THEIR BRETHREN IN OTHER COUNTRIES.
BURGHARDT