By MARILYN MANA-AY ROBLES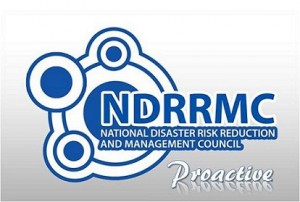 THE week past was very revealing.  Filipinos again displayed resilience in the midst of tragedy.
As the floods came and swept away treasured material possessions people grinned and bore it out.  Some were unable to have food for days and shivered in the cold.  Even the untimely death of loved ones buried in mud was taken as mere fate.  Could something have been done to prevent or reduce the effect of this calamity?
Yes, something could have been done.  We have a National Disaster Risk Reduction and Management Council (NDRRMC)  if you need help.  They operate 24/7.

The hotlines of NDRRMC are 911-1406, 912-2665 and 912-5668.
I called NDRMMC on Aug. 8 after I received a Municipal Advisory via text that classes were being suspended until Friday, August 10 because dams will release water and that Meralco will cut off power in Metro Manila, etc. I dialed 912-5668.
A young man took my call.  I inquired about the veracity of the text message.  Politely, I was told it was a hoax.  I felt lucky.  Hotlines are always busy. I dialed only once. I even got a reassuring reply.
Aug. 10, Friday. I received an emergency call from the caregiver of my bedridden brother, a retired police general. He lives in Olivas Subdivision, San Fernando, Pampanga. Despite the fact that my brother's house is elevated enough, floodwaters of unimaginable levels continued to rise. Not even the phenomenal "Ondoy" caused these  flood levels!
The caregiver was able to ensure the safety of my brother. However, their provisions had run out. Another day and they would go hungry.  They needed relief goods immediately.
I called 912-5668 again. This time it was busy.  I dialed 912-2665. A young lady from the radio room took my call. I talked about the situation of my brother.  She said Pampanga is under NDRRMC Region 3 and its head is Director Josefina Temoteo.  She gave me the two  mobile numbers of Director Temoteo. She advised me to call the Director directly so my problem could be addressed immediately.  She then asked if I would like to speak to a DSWD representative as there was one around.
I spoke to Imee. She took all the details about my concern.  Several minutes later she updated me through a text message that she had already called the Office of the Civil Defense of Region 3 regarding my problem.   Nice job, I told myself.
I then contacted Director Temoteo. To my surprise, she was on the line!  I informed Director Temoteo of my concern. She asked me to text the address and contact number of my brother. I did.
Minutes later I received a message from her.  "Nai-forward ko na po text nyo sa DSWD3. Sinabi ko po na paki-prioritize (I have forwarded your text tp DSWD3. I told them to make it a priority)." I could cry.
Morning of Aug. 11. Relief goods were not distributed yet. I learned from people in Pampanga that the flood water is still too deep.  I was informed relief goods come when the flood has subsided a bit.  The San Fernando main road was still waist deep.  Olivas subdivision was in a far worse situation.
I called Director Temoteo at past 3 in the afternoon.  I was concerned about their relief operations for Olivas Subdivision. The waters have receded somewhat.  Director Temoteo informed me she had discussed my brother's condition and situation with  PCSupt Edgardo Ladao, Region 3 director. At 3:42 Director Temoteo sent this message, "'wag na kayong mag-alala. Darating na ang tulong sa Olivas maya maya (Don't worry. Help will be in Olivas in a little while)."  My eyes was wet with tears.
I thanked Director Temoteo profusely as I could not believe that my request for assistance could be acted on immediately. I am a nobody but still I was given attention and importance.  Director Temoteo's  reply is truly touching, "Wala pong anuman. Serbisyo lang po. Tulungan po tayo ng DSWD3, PNP, OCD at Philippine Army troops na magdedeliver ng goods doon, not only to General Mana-ay (of course siya po ang pinaka-priority) but for the other residents of Olivas Subdivision as well na kailangang bigyan ng tulong. Salamat din po sa impormasyon (Don't mention it. This is just service. DSWD, PNP, OCD and Philippine Army troops will deliver the good there not only for General Mana-ay (of course, he is the priority) but also for other residents of Olivas Subdivision who need help. Thank you for the information)."
I have grown skeptical of many things in life. But my recent interlude with the NDRRMC taught me that things do work despite some hindrance here and there. The present government may not be that great but one of its agencies implements a system worth commending.
Call NDRRMC hotlines. The phone works. Its people too.